Studying Abroad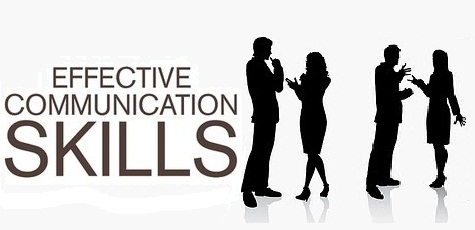 Atudying abroad
By studying abroad, you will learn life lessons that could never be taught in class, read in a book, or even taught by your parents. It's self-empowerment, something you have to strive for....all by yourself. So ready...set...GO."
1. Why should I study abroad?
Study abroad is an enriching and eye-opening adventure, where learning extends far beyond the classroom. The experience will expose you to new ways of thinking, living, and viewing the world. Benefits include the opportunity to learn about another culture firsthand, learn an entirely new language or become fluent in one you have already studied, you can travel, fulfill major and minor coursework requirements, and develop new intellectual pursuits, skills, and perspectives. By living within another culture, you are likely to gain a new understanding of, and perhaps even appreciation for, the United States and its way of life. You can also expect to make friendships and create memories that will last a lifetime.
2. How will a study abroad experience enhance my employability after I graduate?
Employers increasingly seek graduates who have international experience, and a study abroad experience will enhance your employability. International knowledge, cross-cultural communication skills, flexibility, resilience, and the ability to adapt to new circumstances are skills enhanced through study abroad that are important to employers in various fields.
Three out of four executives cite study abroad as important when evaluating candidates for junior-level positions.
Eight in 10 human resource (HR) executives surveyed believed that a study abroad experience was an important factor for overseas job placement within their companies.
Two-thirds (67 percent) of HR executives surveyed said that a study abroad experience within a culturally diverse student environment distinguishes a job candidate.
3. When should I start planning to study abroad?
Early planning is the key to successful study abroad. Hundreds of study abroad opportunities exist; they differ in location, duration, curriculum, language, degree of cultural immersion, cost, and many other factors. In order to find the program that is the right "fit" for your personal and academic objectives, you should begin planning your study abroad experience at least one semester before you actually depart.
4. How long should I study abroad?
It is possible to plan a study abroad experience for a summer, semester, or full academic year. There are even some short term travel study programs that last just a few weeks.
6. When should I study abroad?
It is advantageous to undertake study abroad in your sophomore year in order to complete general education requirements. However, it is also possible to study abroad in your junior or senior year. Major requirements for graduation can make it more difficult to study abroad for a full semester during senior year. For this reason, it is usually advantageous to undertake study abroad during the sophomore or junior year.
7. How will I choose the program that is right for me?
The possibilities for study abroad are abundant. Before researching programs you will want to have made some preliminary decisions as to the type of experience you want to have. Start by realistically assessing your academic and personal preparation and your objectives. Consider the following questions to help you think about the kind of study abroad experience that would be the right "fit" for you. Then read the short online article How to Decide Where to Study
LOCATION
Where do you want to go? Why?
Do you want to study in a less-developed or more-developed country?
Do you want to be in a big city or a small town/rural area?
ACADEMICS
What do you want or need to study to meet academic objectives?
Are there specific academic requirements that you need to fulfill during study abroad?
Are you fluent enough in a foreign language to take classes, write papers, and take notes, or will you need to take some or all of your coursework in English?
Are you interested in taking courses on the language and culture of the host country?
How will study abroad positively affect your academic program?
What do you want or need to study to meet personal objectives?
STRUCTURE
To what extent do you wish to integrate yourself into the host culture?
How much contact do you want with other students?
Would you feel more comfortable with the services of a resident director or are you confident you can handle problems on your own?
Do you prefer to participate in planned excursions included in the program or to arrange your own sightseeing and travel?
LIVING ARRANGEMENTS
Do you want to live in a university dormitory?
Would you prefer to live in an apartment?
Do you want to live with other with local students?
Do you want to live with a local family?
COST
How much time can you afford to spend abroad in terms of economic resources?
How much money can you spend on the study abroad experience? Consider not only tuition and fees, but also housing and food, personal expenses, and international travel.
Do you need to apply for financial aid? Is it available to you?
Are you willing/able to take out loans or use personal funds in order to pay for study abroad?
Are there scholarships that you might be eligible for to help fund your study abroad?
ELIGIBILITY
Does your GPA qualify you for the program? Minimum GPA requirements vary depending on the program.
Do you have the language skills required for the program?
Do you have time to apply before the application deadline?
DURATION
How long do you want to study abroad (academic year, semester, summer, special short term program)? See Policies and Procedures for a full listing of approved study abroad programs as well as corresponding policies and procedures on registration, payments, financial aid, credit, etc.
8. Do I need to know a foreign language to study abroad?
Study Abroad programs with courses taught in English are available all over the world – not just native English speaking countries. If you participate in a program where English is not the native language, you will likely have the opportunity to take local language courses as part of your program. The following countries are just some of the non-native English speaking countries with SIUE approved study abroad programs offering courses taught in English: Austria, Finland, Sweden, Bulgaria, South Africa, Japan, Thailand, Korea, and China. Beginning level instruction in the language of the host country is usually included in such programs.
9. Can I afford to study abroad?
Yes, you can! Generally, all financial aid awards, including loans, grants, and scholarships, are applicable to approved study abroad programs. Financial aid packages are reevaluated to consider the cost of a specific program, and aid packages may be adjusted (up to the maximum Keep in mind that the cost of participation in a study abroad program depends on a host of factors and these should be taken into consideration as you select the program that is right for you. These factors include the type of study program (direct placement or an exchange program), duration of program, location, cost of living in host country, exchange rates, etc.
Exchange type programs through International Student Exchange Program or study abroad through one of the School of Business programs provide some of the most economical opportunities for students to study abroad.
10. Are there special scholarships for study abroad?
Yes. Some scholarship money is available for certain study abroad programs and through independent organizations. Generally there are more scholarships available for study in non-western or developing countries. Being flexible about your location may help you cut your study abroad costs. If you are set on one particular city, you may not find scholarships or lower cost programs there. Instead, focus on a region, country, or language area, and find the program which best suits your budget..
11. What types of living accommodations are available?
The options range from apartments, to residential halls, to homestays with families and are dependent on the program that you choose.
12. Can I study abroad if I haven't declared my major yet?
Yes. A variety of general education courses are offered within most study abroad programs.
14. Will I graduate on time if I study abroad?
Yes, study abroad is easily integrated into most academic programs.