Interpersonal Skills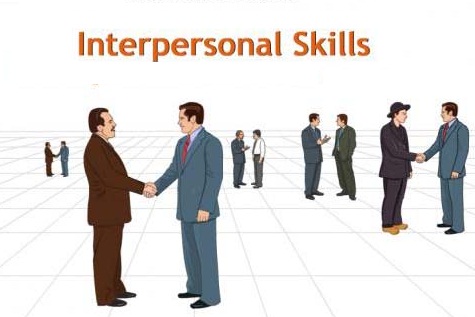 Interpersonal Skills Most Important Factor in Career Advancement
Technology's transformation of the workplace not only places a premium on technical abilities, also puts employees' interpersonal skills to their greatest test. Ironically, the more advanced technology becomes, the more a worker's interpersonal skills are showcased. The reverse is also true -- people who are lacking in them will expose these shortcomings to widening audiences as the technological tools used in business result in more frequent information exchange. E-mail memos, for example, place writing skills in plain view of many different people simultaneously. Moreover, these are often forwarded to others. The pervasiveness of both audio and video teleconferencing will reveal verbal and diplomacy skills as well as negotiation and persuasion. In the final analysis, people skills may be even more difficult to acquire and master than technical expertise, since they are intangible.
Research has shown that more people lose their jobs because they can't get along with others, i.e. have poor interpersonal skills, than those who are fired because they lack technical savvy. In fact, companies are now selecting new hires based on how they present themselves in writing, conduct themselves face-to-face, handle questions and ambiguity, analyze work styles, describe how they'd deal with selected scenarios -- past and future, connect with the interviewer, and in general, how well they communicate. Employers have found that you can train sharp people and teach them new skills they will need for the job. But, it is much more difficult (and in some cases impossible) to infuse individuals with a caring attitude, empathy, and all the other skills that make one a great communicator.
In today's office, everything revolves around not good, but GREAT communication. In addition, administrative professionals often serve as communications hubs within their organizations. They work with internal customers (the managers they support and everyone who is part of the workflow - both up and down the organizational ladder) and external customers (clients, vendors, and business partners, to name a few). Admins must have a command of all forms of communication - written, verbal, presentations, e-mail, telephone etiquette, online interactions, listening skills, participation in workgroup meetings, and one-on-one interactions. It takes a master communicator to develop all these skills and continue to hone them for every situation.
This means that you need to keep perfecting your successful interaction repertoire throughout your entire career.