Gastritis
Acu-Clinic -- B.C. Mishra B.sc, D.Ac., M.D(A.M),M.A.F.R.C.

Mr. Mishra is an active & renowned Acupressurist with 16 yrs experience in various types of acute & chronic diseases. He is especially known for his success in dealing with complex and challenging cases.
He is assisted by his wife Nanda Mishra to undertake the treatment of lady patients.

Holistic health Care - Prakruti Swasthya Kendra

A Unit of Holistic Medicine Research Foundation - Asia's first and foremost ISO 9001:2008 certified pioneer research centre on Holistic Medicines - Prof. Dr. Deepak Rout (Gold Medalist)...


Ms. Kaveri - Kaveriss Holistic Healing
The aim of any occult science, be it astrology or numerology, palmistry or fengshui, crystal healing or colour therapy, is identical without any question : serving the customers with a rule book advice that would bring about happiness in their lives.


AROGYAM AVVAAHAN - Ms. Sarlla Bhutodia
Sarlla Bhutodia is expert in multi modalities of healing, She is a strong self driven person with good interpersonal skills and has extra ordinary ability to understand the thought process of the conflict arising situations and facilitating the troubled with spiritual healing....


Mr. Rahul. B.L.
Rahul is personable & outgoing, comfortable communicating with people from diverse backgrounds, occupations & cultures, with key focus on the reading of energy's chakras & auras with great ability. He helps in removing energy blocks & heals the individual to live a healthy physical, mental, emotional, spiritual & positive life.

Ms. Neerja Poddar

Neerja Poddar has been in the practice of complimentary healing sciences for over 20 years. She has many years of hands-on experience in Behavioral, Psychological, Energetic and Spiritual Therapies.


Inner Peace Life Coaching - Sajid Ahamed
Sajid Ahamed is "Certified trainer of NLP" and Founder of Inner Peace Life Coaching Pvt Ltd, India. He is a firm believer in high performance. He enjoys engaging in powerful conversations that lead to effective learning and results. He believe that to survive in today's competitive environments, leaders across the globe must be willing to...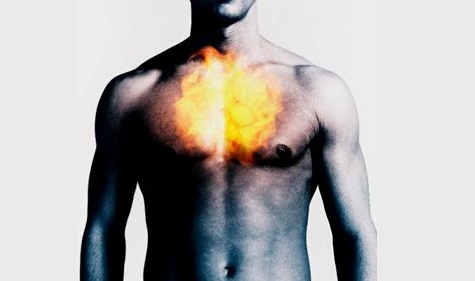 Gastritis
Gastritis is an inflammation, irritation or erosion of the lining of the stomach. It can occur suddenly (acute) or gradually (chronic). Causes
Gastritis can be caused by irritation due to excessive alcohol use, chronic Vomiting, stress or the use of certain medications such as aspirin or other anti-inflammatory drugs.
It may also be caused by any of the following:
* Helicobacter pylori (H. pylori): A Bacteria that lives in the mucous lining of the stomach. Without treatment the infection can lead to ulcers, and in some people, stomach Cancer.
* Pernicious anemia: A form of anemia that occurs when the stomach lacks a naturally occurring substance needed to properly absorb and digest vitamin B12.
* Bile reflux: A backflow of bile into the stomach from the bile tract (that connects to the liver and gallbladder).
* Infections caused by Bacteria and viruses
If gastritis is left untreated, it can lead to a severe loss in blood, or In some cases increase the risk of developing stomach Cancer.
Symptoms
Symptoms of gastritis vary among people, and in many people there are no symptoms. The most common symptoms include:
* Nausea or recurrent upset stomach
* Abdominal Bloating
* Abdominal Pain
* Vomiting
* Indigestion
* Burning or gnawing feeling in the stomach between meals or at night
* Hiccups
* Loss of appetite
* Vomiting blood or coffee ground-like material
* Black, tarry stools
Treatment
Coconut
Coconut water is an excellent remedy for gastritis. It gives the stomach the necessary rest and provides vitamins and minerals. The stomach is greatly helped in returning to a normal condition if nothing but coconut water is given during the first twenty-four hours.
Rice
Rice gruel is another excellent remedy for acute cases of gastritis. One cup of rice gruel is recommended twice daily. In chronic cases where the flow of gastric juice is meager, such foods as require prolonged vigorous mastication are beneficial as they induce a greater flow of gastric juice.
Potato
Potato juice has been found valuable in relieving gastritis. The recommended dose is half a cup of the juice, two or three times daily, half an hour before meals.
Marigold
The herb marigold is also considered beneficial in the treatment of gastritis. An infusion of the herb in doses of a tablespoon may be taken twice daily.