HOLISTIC SOLUTIONS
Dr. Annapoorna Bhat

Dr. Annapoorna is an authorised ayurvedic consultant for ISRO - INDIAN SPACE RESEARCH ORGANISATION, Bangalore since 15 years AND IISc - INDIAN INSTITUTE OF SCIENCE - Bangalore since 10years. She is also a visiting professor at SRIRAGHAVANDRA AYURVEDA MEDICAL COLLEGE, CHITRADURGA.


Mr. Rahul. B.L.
Rahul is personable & outgoing, comfortable communicating with people from diverse backgrounds, occupations & cultures, with key focus on the reading of energy's chakras & auras with great ability. He helps in removing energy blocks & heals the individual to live a healthy physical, mental, emotional, spiritual & positive life.

Acupuncture Healing - Dr. Meeraa Sampath Kumar

Dr. Meeraa Sampath Kumar is a certified holistic health practitioner and a pioneer in the field of Sujok Acupuncture in Karnataka. Highly trained and experienced, she constantly updates her training skills and knowledge in the field of Sujok Therapy and Onnuri medicine....

Soul Route

Co - founded by four spiritual entrepreneurs, Soul Route is one of its kind life empowerment & transformation center offering full range of psychotherapy & alternative life enhancing services aimed at cultivating healthy & successful lifestyles.


Inner Peace Life Coaching - Sajid Ahamed
Sajid Ahamed is "Certified trainer of NLP" and Founder of Inner Peace Life Coaching Pvt Ltd, India. He is a firm believer in high performance. He enjoys engaging in powerful conversations that lead to effective learning and results. He believe that to survive in today's competitive environments, leaders across the globe must be willing to...

Beyond Karm - Ms. Varsha Sangal

Varsha is a creator of "beyond Karm", a foundation based up on re-alignment and re-connection of mind-body-soul. She has restored broken relationships, worked deeply with child abuse, guilt and suffering from past life connection and worked on auto-immune diseases, such as alopecia and hypothyroid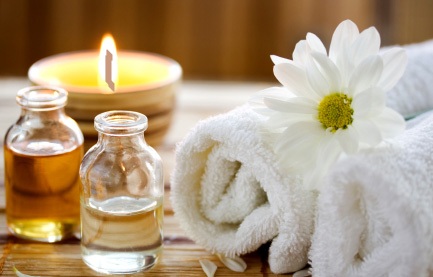 Holistic therapies are an array of self help and healing techniques which involve working with the body mind and soul. These therapies include traditional healing medications and techniques from different cultures (mostly eastern). Though modern medicine does not accept the validity of most holistic therapies, many people claim to have benefitted from them. The biggest advantage of holistic therapies is that they are natural, non-invasive and usually side-effect free. The disadvantage is that not all of them have scientific validity, therefore replacing allopathic medicine with holistic healing therapies may not be a great idea, but adopting a combination of holistic therapies and conventional medicine can have (and has had according to many) almost miraculous effects.
Some of the most popular holistic therapies are :
Acupuncture
Acupressure
Ayurveda
Biofeedback
Energy healing
Flower Remedies
Herbal Medicine
Hydrotherapy
Hypnotherapy
Light Therapy
Color therapy
Crystal therapy
Meditation
Naturopathy
Neurolinguistic Programming
Traditional Chinese Medicine
Yoga
Aromatherapy
Reiki; etc
Every holistic healing therapy has its roots in ancient wisdom and texts, before choosing one it is important to learn about the fundamentals of the therapy. The therapy whose principles you believe in the most is most likely to be effective for you.