Causes of Diabetes
Dr. Annapoorna Bhat

Dr. Annapoorna is an authorised ayurvedic consultant for ISRO - INDIAN SPACE RESEARCH ORGANISATION, Bangalore since 15 years AND IISc - INDIAN INSTITUTE OF SCIENCE - Bangalore since 10years. She is also a visiting professor at SRIRAGHAVANDRA AYURVEDA MEDICAL COLLEGE, CHITRADURGA.

Acupuncture Healing - Dr. Meeraa Sampath Kumar

Dr. Meeraa Sampath Kumar is a certified holistic health practitioner and a pioneer in the field of Sujok Acupuncture in Karnataka. Highly trained and experienced, she constantly updates her training skills and knowledge in the field of Sujok Therapy and Onnuri medicine....


Mr. Rahul. B.L.
Rahul is personable & outgoing, comfortable communicating with people from diverse backgrounds, occupations & cultures, with key focus on the reading of energy's chakras & auras with great ability. He helps in removing energy blocks & heals the individual to live a healthy physical, mental, emotional, spiritual & positive life.

Soul Route

Co - founded by four spiritual entrepreneurs, Soul Route is one of its kind life empowerment & transformation center offering full range of psychotherapy & alternative life enhancing services aimed at cultivating healthy & successful lifestyles.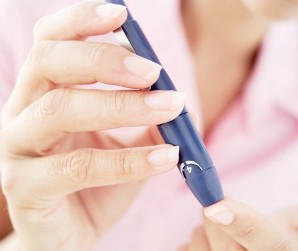 Diabetes mellitus occurs when the pancreas doesn't make enough or any of the hormone insulin, or when the insulin produced doesn't work effectively. In diabetes, this causes the level of glucose in the blood to be too high.
In Type 1 diabetes the cells in the pancreas that make insulin are destroyed, causing a severe lack of insulin. This is thought to be the result of the body attacking and destroying its own cells in the pancreas - known as an auto immune reaction.
It's not clear why this happens, but a number of explanations and possible triggers of this reaction have been proposed. These include:
A.infection with a specific virus or bacteria;
B.exposure to food-borne chemical toxins; and
C.exposure as a very young infant to cow's milk, where an as yet unidentified component of this triggers the autoimmune reaction in the body.
However, these are only hypotheses and are by no means proven causes.
Type 2 diabetes is believed to develop when:
A.the receptors on cells in the body that normally respond to the action of insulin fail to be stimulated by it - this is known as insulin resistance. In response to this more insulin may be produced, and this over-production exhausts the insulin-manufacturing cells in the pancreas;
B.there is simply insufficient insulin available; and
C.the insulin that is available may be abnormal and therefore doesn't work properly.
The following risk factors increase the chances of someone developing Type 2 diabetes:
A.Increasing age;
B.obesity; and
C.physical inactivity.
Rarer causes of diabetes include:
A.Certain medicines;
B.pregnancy (gestational diabetes);
C.and any illness or disease that damages the pancreas and affects its ability to produce insulin e.g. pancreatitis.
What doesn't cause diabetes
It's important to also be aware of the different myths that over the years have arisen about the causes of diabetes. Eating sweets or the wrong kind of food does not cause diabetes. However, it may cause obesity and this is associated with people developing Type 2 diabetes.
Stress does not cause diabetes, although it may be a trigger for the body turning on itself as in the case of Type 1 diabetes. It does, however, make the symptoms worse for those who already have diabetes.
Diabetes is not contagious. Someone with diabetes cannot pass it on to anyone else.