Personality development-Creating a strong first impression

Shyam Kalle
Life Coach, certified by ICF (International Coaching Federation), and certified NLP Master Practitioner. Conduct individual Coaching sessions, and and NLP Workshops for for Executives, Managers, Business persons, Career Aspirants and Individuals who would like to bring about a transformation in their lives.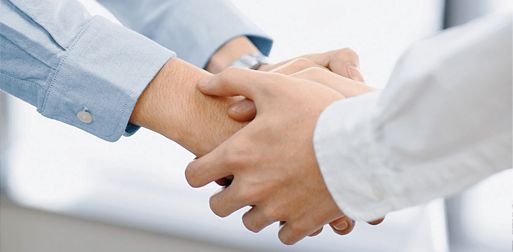 You can create a good impression by arriving in time for any meeting, business or social. You will not like to provide excuses for arriving late to someone whom you are meeting for the first time. Always arrive a few minutes earlier so that you can be at ease.
Whenever you meet someone for the first time, give him your undivided attention. Make that person the center of attention.
Practice good listening skills to make a great initial impression. Address the person by his name, give positive verbal cues and maintain a steady eye contact.
Try to focus on the people with whom you are interacting.
Good manners, polite and courteous behavior will definitely win hearts of the people you meet for the first time and create a good impression.
Maintain an open body language. Smile often while conversing, turn your body towards the person you are talking to and do not cross your arms or legs. Make sure that your body language is open and friendly.
Maintain a good body posture. Do not slouch. Sit or stand straight.
If you are nervous about meeting someone then mentally rehearse a bit. Imagine how great the event would be and see yourself smiling, open, positive and having a good time. Also visualize the positive outcomes of the meeting. This will help you to relax mentally and carry on with the meeting.
Dress appropriately for the occasion. Your appearance is the most important factor in creating a great first impression.
Pay attention to your grooming. A clean and tidy look will always make a good impression. Go for an appropriate hair cut or makeup that makes you feel comfortable and is also right for the occasion.
Be positive. Study the mood of the person you are meeting and then match it up.
Humor can add color to any conversation but too much of it can harm your image in the end. Stay away from sarcastic remarks as you do not know the other person's sensitivities.
Take cues from studying other person's body language to know the impression you are creating. If the person recoils or is making defensive gestures then maybe you are imposing too much of yourself. But if he is relaxed and open then you are going in the right direction.
Smile can go a long way in creating a great impression. It shows your confidence and puts the other person at ease too. Be careful about going overboard as people may label you as "lightweight".
Prepare some questions you may want to ask the person or learn some facts about him to have an interesting conversation.