Power of Love and Marriage Astrology
Ms. Ridhii Kapoor

Ridhii Kapoor began her journey, and has spent a number of years studying various modalities in depth, and still continues to do so. Healing and energy work is her passion and she truly believes that the magic is within all of us.

Ms. Dishaa

As so rightly affirmed by Reiki Grandmaster Dishaa, a young and dynamic lady, an M.B.A turned natural healing expert from Chandigarh (India) for whom life has always been a 'Love for the Moment' which is beautiful yet compassionate...

Ms. Arti Mittal

Arti Mittal is an Astrologer, Hypnotist & NLP expert. She combines hypnotism and astrology to help unblock repressed aspects of the personality, as well as working on the links between your birth chart, karma and pre-birth experiences. She specialises in combining both astrology and hypnotism...

Kirti Kanodia

Kirti Kanodia is a certified Theta Healer, Trained Family Constellation Facilitator, Tarot card Reader, Past life Regression Therapist, Angel card reader, Inner child integration, Astrologer, Tasso Therapist and Reiki Master.

Dr. Geettanjali V. Saxenaa.

Past life Regression Trainer, Family Constellation Trainer, Theta Healing Trainer, Inner Child Work, Angel Therapist, Reiki healer, Hypnotherapy, Crystal Healing, Graphology, Tarot card reader & Astrologer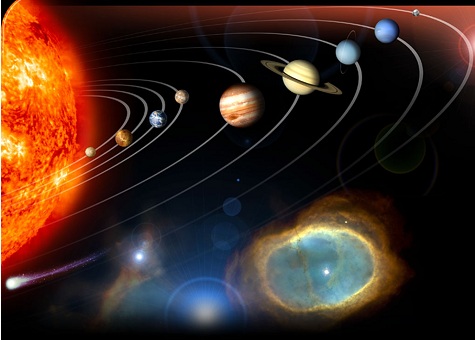 It is true that marriage is the most auspicious occasion in one's life. After marriage both the girl and the boy steps in memorable life and stays together forever. The feeling of togetherness makes it more prosperous. If you are also stepping in the married life then the following information shall actually be helpful for you. Confused how? Don't be? It is actually seen that the couple has several question striking in their mind that whether the person they are selecting would be correct for each of them, whether they made the correct decisions, whether they are made for each other and so on. If you are also puzzled in these questions then you will be happy to know that today with the help of astrology you can easily sought out these questions. Since years, the science of astrology has made several issues easier, like career, education, marriage, love etc. Through love astrology and marriage astrology you can know the ways that will let you know about your married life.
The power of love astrology
It is a firm belief of most of the people that answers to their love questions are sorted through their stars reading. However love astrology is not just restricted to this. It has to do far more things than this. They let you know many other things than just the compatibility of your zodiac signs. It also let you know the ways through which you can come to know that how you're beloved can become truly yours and fall in to real love with you. You can also understand the tips and techniques that can let you know how the person can really love you. This is the reason why love astrology is in great demand these days. When it has become difficult to make out that whether the person is true to you or not, you can take help of love astrology and make your life happy forever.
The power of marriage astrology
The relation of husband and wife is the most special relation of all. After marriage the life changes which brings lots of questions and responsibility along. Along with happiness it thus brings along anxiety. Thus with the help of marriage astrology there are several advantages that you can seek off to make yourself comfortable. Astrologers provide various astrological solutions that simplify the process to select the apt match for you. It is essential that prior to marriage you consult an astrologer to verify your compatibility with your partner, because if you are not compatible then you might lead to sadness and sorrows that you would surely not like.