Arthritis
Dr. Annapoorna Bhat

Dr. Annapoorna is an authorised ayurvedic consultant for ISRO - INDIAN SPACE RESEARCH ORGANISATION, Bangalore since 15 years AND IISc - INDIAN INSTITUTE OF SCIENCE - Bangalore since 10years. She is also a visiting professor at SRIRAGHAVANDRA AYURVEDA MEDICAL COLLEGE, CHITRADURGA.

Acupuncture Healing - Dr. Meeraa Sampath Kumar

Dr. Meeraa Sampath Kumar is a certified holistic health practitioner and a pioneer in the field of Sujok Acupuncture in Karnataka. Highly trained and experienced, she constantly updates her training skills and knowledge in the field of Sujok Therapy and Onnuri medicine....


Mr. Rahul. B.L.
Rahul is personable & outgoing, comfortable communicating with people from diverse backgrounds, occupations & cultures, with key focus on the reading of energy's chakras & auras with great ability. He helps in removing energy blocks & heals the individual to live a healthy physical, mental, emotional, spiritual & positive life.

Ms. Archana Kabilan

Archana Kabilan, a Bach Foundation Registered Practitioner (BFRP) (UK), offers a blend of Bach flower services in support of stress management by reducing stress and promoting relaxation to enhance wellness.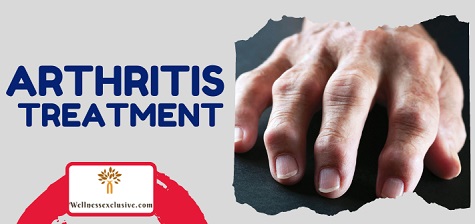 Arthritis
Arthritis pain relief has quickly become one of the biggest health concerns of our aging population. If you are seeking relief from arthritis pain, it is important to remember that you are not alone in your quest. Even if you are not currently fighting arthritis based symptoms, chances are very good that you know someone who suffers from joint pain and arthritis on a regular basis.
What Is Arthritis?
Arthritis is the medical condition that causes swelling in the joints. This leads to symptom after symptom like pain, stiffness, and mobility problems. Not only does this hurt you physically, it can make it very hard for you to move the way you need to each day to help your family or do your job.
However there is good news with lots of scientific studies being completed to investigate the more than one hundred different kinds of arthritis. As the causes of most types are unknown, many of the studies focus on new methods of treatment or new medication products on the market to help those who suffer from this debilitating condition.
While scientists have had trouble determining the exact cause of arthritis pain, there are three major underlying causes present in all forms of joint pain. Many people present a genetic predisposition to arthritis. Others have factors in their lives, like ongoing medical problems, that predispose them to arthritis. Still others live their lives in such a way that the food they eat or the activities they participate in make them more likely to need relief from arthritis pain.
Natural Relief From Arthritis
If you are looking for arthritis pain relief, there are a number of different treatment options, depending on the type of arthritis you have. Most people tend to look for prescription or over the counter medications to provide them with that relief. The problem with a lot of these drugs is that they often treat the symptoms and not the cause of arthritis and/or joint pain. As well as that, the much publicized side effects of these drugs may be worse than the pain you are trying to treat. As a result many people these days are looking towards alternative natural relief products to fight debilitating arthritic pain. There are now a number of safe, natural remedies for arthritis pain relief that have been used by countless thousands of satisfied customers. You no longer have to wake each day with aching joints. By exploring this site further and checking out our recommended arthritis treatments you will be well on your way to getting the relief from arthritis pain that you have been dreaming of.