liver Disorders
Dr. Annapoorna Bhat

Dr. Annapoorna is an authorised ayurvedic consultant for ISRO - INDIAN SPACE RESEARCH ORGANISATION, Bangalore since 15 years AND IISc - INDIAN INSTITUTE OF SCIENCE - Bangalore since 10years. She is also a visiting professor at SRIRAGHAVANDRA AYURVEDA MEDICAL COLLEGE, CHITRADURGA.

Acupuncture Healing - Dr. Meeraa Sampath Kumar

Dr. Meeraa Sampath Kumar is a certified holistic health practitioner and a pioneer in the field of Sujok Acupuncture in Karnataka. Highly trained and experienced, she constantly updates her training skills and knowledge in the field of Sujok Therapy and Onnuri medicine....


Mr. Rahul. B.L.
Rahul is personable & outgoing, comfortable communicating with people from diverse backgrounds, occupations & cultures, with key focus on the reading of energy's chakras & auras with great ability. He helps in removing energy blocks & heals the individual to live a healthy physical, mental, emotional, spiritual & positive life.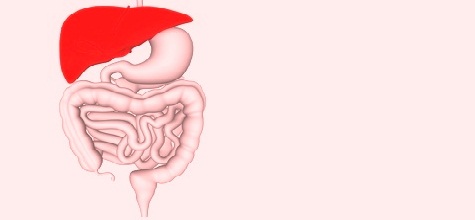 Liver Disorders
Home remedies for liver disease helps to a great extent to deal with the various malfunctions of this vital organ of the body. Any dysfunction of this vital organ of the body led to an illness of one or another sort. Perhaps it is the reason behind growing awareness about various diseases of the liver and how to cope with the symptoms of the liver.
Causes of Liver Disease
As there are a number of diseases associated with liver and hence the causes of liver disease keep changing from one disease to another. As there are a number of diseases like hepatitis, liver cirrhosis and liver cancer the reason behind these diseases keep varying. In some cases it is infection, which is responsible while in some others use of drugs and toxins are culprit.
Symptoms of Liver Disease:
Jaundice
Digestion
Light Coloration of Stool
Bloating and Distention
Polydypsia and Polyuria
Headache
Problem of skin
Allergy
Feeling of Dizziness
Tinnitus
Ticks, Spasms and Tremors
Sudden Seizures
Stroke
Redness and itchiness of eyes
Short temperedness and constant irritation
Tension and pain in the back
Hypochondriac pain
Loss of flexibility of tendons and ligaments
Depression
Mood Swings.
Home Remedies for Liver Disease:
Taking juice of two orange keeps your liver healthy and keeps you away from the various liver disease.
Cumin seeds can also be a home remedy for liver disease. For benefits one can add a pinch of salt and some roasted cumin in a glass of buttermilk and take this concoction early in the morning.
Papaya juice extract mixed with some lemon juice could be an ideal home remedy for liver disease.
Mix juice of carrot and spinach in equal amounts and take one glass of it every morning. It is one of the best-known natural remedies for liver disease.