HOLISTIC SOLUTIONS
Holistic Innovation - Dr. G Ruthara

Dr. G Ruthara is the founder and CEO of Holistic Innovation, a company that provides services and workshops on personal and professional empowerment through alternate healing methods such as Shamanic Healing, Theta Healing, Neuro Linguistic Programming, Mind Programming...

Ms. Geetha Sellamuthu - Sanghamitra Centre for Wellbeing
Sanghamitra Centre for Well Being was founded in 2000 to Educate, Enrich, Evolve and Empower you on your Self Exploratory journey in a safe, caring and compassionate environment in order that you may experience wellness, peace, healing, energy, and success in all levels of your life.
A great variety of courses pertaining to the Soul, Mind, and Body are taught at Sanghamitra both by myself and experts in the relevant field.

Ms. Sudha Murari.

CFMW, Certified Access Consciousness Facilitator, Bars Facilitator, Body Class Facilitator, Right Voice for you Taster Facilitator, Right Relationship for you Taster Facilitator, Symphony of Possibilities Practitioner. With a wealth of experience in holistic energy practices such as Pranic Healing, Reiki, EFT, Bach Flower Remedies, Kriya Yoga, Mudra Healing, Mantra Chants

Ms. Rajeshwari Raji Raaman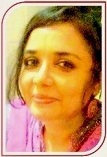 I am an Access Consciousness Certified Facilitator -CFMW, Access Consciousness BARS Certified Facilitator Energetic Access Face Lift, Access Body Process facilitator, Right Relationship for You Taster Facilitator, Right body for you Intro Facilitator, Reiki, Magnified Healing, Platinum Ray, Shivyog Shambavi Healing and Srividya Meditations, located in Mylapore, Chennai, TamilNadu, India.

Kirti Kanodia
Kirti Kanodia is a certified Theta Healer, Trained Family Constellation Facilitator, Tarot card Reader, Past life Regression Therapist, Angel card reader, Inner child integration, Astrologer, Tasso Therapist and Reiki Master.

Dr. Geettanjali V. Saxenaa.

Past life Regression Trainer, Family Constellation Trainer, Theta Healing Trainer, Inner Child Work, Angel Therapist, Reiki healer, Hypnotherapy, Crystal Healing, Graphology, Tarot card reader & Astrologer

Cosmicx Healing Art - Ms. KripaJyoti Nisha Singla

KripaJyoti Nisha Singla (PGDBM) is a Spiritual master, Energy worker, Reiki Master, Theta Instructor, and a dedicated Artist who has been working in the field of healings, spirituality, counselling, relationship healing, family therapy and alternative medicine therapies from more than 12 years.

Ms. Ritu Kabra

Ritu Kabra is a professional therapist who has been practicing hypnotherapy, neuro linguistic programming, chakra healing, theta healing and various other forms of hypnotherapy for the past 7 years. Having embarked on the journey of hypnotherapy almost 10 years ago, she has gained expertise in both practicing and training.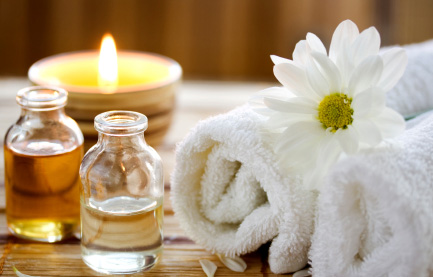 Holistic therapies are an array of self help and healing techniques which involve working with the body mind and soul. These therapies include traditional healing medications and techniques from different cultures (mostly eastern). Though modern medicine does not accept the validity of most holistic therapies, many people claim to have benefitted from them. The biggest advantage of holistic therapies is that they are natural, non-invasive and usually side-effect free. The disadvantage is that not all of them have scientific validity, therefore replacing allopathic medicine with holistic healing therapies may not be a great idea, but adopting a combination of holistic therapies and conventional medicine can have (and has had according to many) almost miraculous effects.
Some of the most popular holistic therapies are :
Acupuncture
Acupressure
Ayurveda
Biofeedback
Energy healing
Flower Remedies
Herbal Medicine
Hydrotherapy
Hypnotherapy
Light Therapy
Color therapy
Crystal therapy
Meditation
Naturopathy
Neurolinguistic Programming
Traditional Chinese Medicine
Yoga
Aromatherapy
Reiki; etc
Every holistic healing therapy has its roots in ancient wisdom and texts, before choosing one it is important to learn about the fundamentals of the therapy. The therapy whose principles you believe in the most is most likely to be effective for you.