Alternative Medicine
Holistic Innovation - Dr. G Ruthara

Dr. G Ruthara is the founder and CEO of Holistic Innovation, a company that provides services and workshops on personal and professional empowerment through alternate healing methods such as Shamanic Healing, Theta Healing, Neuro Linguistic Programming, Mind Programming...

Ms. Geetha Sellamuthu - Sanghamitra Centre for Wellbeing
Sanghamitra Centre for Well Being was founded in 2000 to Educate, Enrich, Evolve and Empower you on your Self Exploratory journey in a safe, caring and compassionate environment in order that you may experience wellness, peace, healing, energy, and success in all levels of your life.
A great variety of courses pertaining to the Soul, Mind, and Body are taught at Sanghamitra both by myself and experts in the relevant field.

Ms. Sudha Murari.

CFMW, Certified Access Consciousness Facilitator, Bars Facilitator, Body Class Facilitator, Right Voice for you Taster Facilitator, Right Relationship for you Taster Facilitator, Symphony of Possibilities Practitioner. With a wealth of experience in holistic energy practices such as Pranic Healing, Reiki, EFT, Bach Flower Remedies, Kriya Yoga, Mudra Healing, Mantra Chants

Ms. Rajeshwari Raji Raaman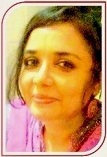 I am an Access Consciousness Certified Facilitator -CFMW, Access Consciousness BARS Certified Facilitator Energetic Access Face Lift, Access Body Process facilitator, Right Relationship for You Taster Facilitator, Right body for you Intro Facilitator, Reiki, Magnified Healing, Platinum Ray, Shivyog Shambavi Healing and Srividya Meditations, located in Mylapore, Chennai, TamilNadu, India.


CHAKRASIDDH-CURE FOR INCURABLES
Nadi vaidya is a branch of Siddh vaidya practiced since ages through Guru sishya parampara and family lineage. It is an art of healing as well as technique.. It can heal all chronic and painful health disorders without surgical or medical intervention. Nadi vaidyam can take care of all muscular-skeletal and neurological disorders. Arthritis, Sciatica, Spinal problems Bone dislocations, all types of Joint pains, Migraine, Poliomyelitis, Paralysis, Cerebral Palsy and many more

Dr. Lalit Mohan Puri and Mrs. Neena Puri - World Renowned Reiki Grand Masters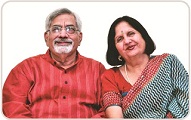 We teach following popular Alternative Healing Certified Courses. Usui Reiki, Karuna ReikiŽ, Crystal Reiki, Angel Therapy. Mind Power, Law of Attraction and also Facilitator Quantum Touch Interactive Video Workshop & Meditation, Pranayam are also part of our Reiki workshops

Mr. Rishi Kumar Puri

He has been a Reiki practitioner since he took his First and Second Degree from Dr. L M Puri a well-known Reiki Grand Master in Kolkata in the year2002. Since then he has been practicing Reiki in India

Kirti Kanodia
Kirti Kanodia is a certified Theta Healer, Trained Family Constellation Facilitator, Tarot card Reader, Past life Regression Therapist, Angel card reader, Inner child integration, Astrologer, Tasso Therapist and Reiki Master.

Dr. Geettanjali V. Saxenaa.

Past life Regression Trainer, Family Constellation Trainer, Theta Healing Trainer, Inner Child Work, Angel Therapist, Reiki healer, Hypnotherapy, Crystal Healing, Graphology, Tarot card reader & Astrologer

Cosmicx Healing Art - Ms. KripaJyoti Nisha Singla

KripaJyoti Nisha Singla (PGDBM) is a Spiritual master, Energy worker, Reiki Master, Theta Instructor, and a dedicated Artist who has been working in the field of healings, spirituality, counselling, relationship healing, family therapy and alternative medicine therapies from more than 12 years.

Ms. Ritu Kabra

Ritu Kabra is a professional therapist who has been practicing hypnotherapy, neuro linguistic programming, chakra healing, theta healing and various other forms of hypnotherapy for the past 7 years. Having embarked on the journey of hypnotherapy almost 10 years ago, she has gained expertise in both practicing and training.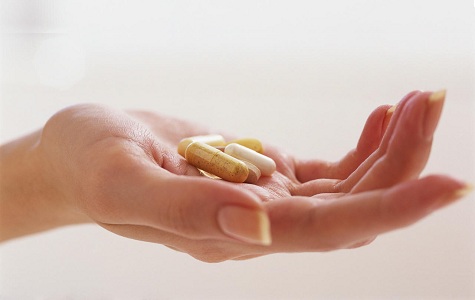 Alternative medicine benefits and advantages
Alternative medicine treatment generally uses natural medicine to heal health ailments. That is why, it is also called as complementary medicine. Even today, a large number of natural health care providers use traditional medicines to treat different kinds of health diseases. There are some advantages of alternative medicine treatment over modern medicines such as..
Alternative therapy is comparatively cheaper than modern medicines and treatments Complementary therapy or treatment is easily available (as home remedies or kitchen remedies) Unlike allopathic medicines, natural and traditional medicines using herbs, vegetables and fruits are free from any unwanted, undesired side effects.
Natural medicine generally does not produce any reaction unless intake of such medicine (the dosage) is not followed as per advice.
There are some other benefits that come with alternative medicines for health ailments cure such as...
Complementary treatment or alternative medicine is less likely to affect other bodily systems and hence is comparatively safe.
Alternative medicines, being general daily health supplements, not only help in curing the main disease but also soothe other body systems.
Holistic medicines help in rejuvenating and revitalizing the human health.
Rather than working precisely on signs and symptoms, alternative natural herbal medicines treat the root-cause. Thus, helps in terminating health ailment permanently.
Alternative medicines have a huge demand across the globe due to its word-of-mouth spread. Special treatments such as Ayurvedic Panchakarma, Aromatherapy, Swedish massage, Thai Massage, Chinese Traditional therapies, Acupressure/acupuncture etc have been few of the most sought after treatment ways due to increasing hazards of modern medicines.