Match Making for your Happy married Life
Ms. Dishaa

As so rightly affirmed by Reiki Grandmaster Dishaa, a young and dynamic lady, an M.B.A turned natural healing expert from Jalandhar (India) for whom life has always been a 'Love for the Moment' which is beautiful yet compassionate...

Kirti Kanodia
Kirti Kanodia is a certified Theta Healer, Trained Family Constellation Facilitator, Tarot card Reader, Past life Regression Therapist, Angel card reader, Inner child integration, Astrologer, Tasso Therapist and Reiki Master.

Dr. Geettanjali V. Saxenaa.

Past life Regression Trainer, Family Constellation Trainer, Theta Healing Trainer, Inner Child Work, Angel Therapist, Reiki healer, Hypnotherapy, Crystal Healing, Graphology, Tarot card reader & Astrologer


Divine Light Healing & Training Centre - Ms. Asha A Doshi
Asha A Doshi is the founder and sole creator of a platform "Divine Light Healing & Training Centre" for all the light workers to come together and explore spirituality. Born with intuitive gifts of healing and teaching, she has spent her life learning, practicing, teaching and integrating diverse arts of making life a beautiful journey.


Rajavardhan - Sri Varaahi Holistic Healing
Rajavardhan is a Astrologer, Theta Healer, Shamanic Healer, Vastu & Maha Vastu Consultant, Access Bars Practitioner, DORN Therapy (Healing) Germany Expert. Founder of Sri Varaahi Holistic Healing.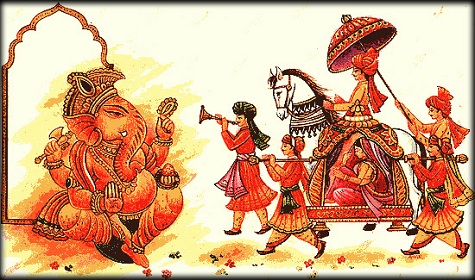 Match Making is done to ensure a harmonious, well balanced and successful married relationship. Horoscope Matching or Kundli Milan, as it is called in India is a novel and unequalled method of ascertaining compatibility of a man and a woman and to see if they are suitable for each other to be tied in matrimony. Match making is done to ensure a harmonious, well balanced and successful married relationship. It is this reason why Indian marriages were so long lasting and successful over the years. In recent past, the percentage of successful marriage relationships had fallen significantly. This was because of the growth of love marriages in which the mutual compatibility & gun milan was often ignored.
Horoscope Matching helps you at the most crucial time of your life where even a slightest ignorance of it could land you in a life of sorrows & tensions which could effect your career, health, future growth & general well being.
Horoscope matching has been one of the most researched aspects of Vedic astrology . Astrologer can help you through this very major decision of life by analyzing the horoscope of your future partner in comparison to your horoscope. He not only matches the GUNAS & MANGLIK DOSHA but concentrates more on the analysis of horoscope for six major aspects:-
LONGEVITY:
Astrologer checks the Longevity of the boy and the girl and if there is a major difference then it is not worthwhile to go ahead with this match.
MENTAL COMPATIBILITY & LIKENESS:
This is again an important part in which we analyze the mental make up of the boy as well as of the girl for their behaviors, their temper, their willingness to promote their married life, their affection for each other.
CHILD BIRTH:
The horoscopes are analyzed separately to confirm the promise of at least one child in both horoscopes.
HEALTH:
The horoscope of the boy and also of the girl is analyzed for any major health problem or accident which could bring distress to the family.
SEPARATIVE TENDENCIES:
In this we analyze the horoscope for any long separation between the boy and girl or for any sign of divorce.
FINANCIAL STABILITY:
In this we analyze the horoscope for financial stability and growth for the boy and girl individually.
Astrologer also goes through the horoscope of both the girl and as well as the boy for other yogas.
The Horoscope Matching is done by completely analyzing both the charts (nine planets) and not just on one planet Moon which is the only planet seen in Gun sammelan. The effects of planet Mars is also seen and included in the analysis.
Astrologer provides exhaustive analysis of both the horoscope and give the best and fare report so that you lead a happy and contended married life.