SPORTS INJURIES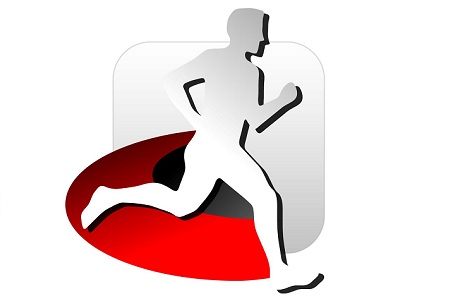 SPORTS INJURIES
Athletes and other people who exercise vigorously risk injury. Sports injuries often occur in people who are new to a sport, begin to exercise after prolonged inactivity, or do not warm up properly before exercise. Men are at greater risk because they play more contact sports. Any part of the musculoskeletal system may be injured while playing sports. In some sports, there is an increased risk of injury to a specific part of the body.
Bone injuries
Many sports activities can cause damage to the bones, either through repetitive actions or as a result of an impact with another person, the ground, or equipment, such as a bat or a ball. Bones may be broken or cracked during contact sports such as rugby. The repetitive jarring of bones of the lower limbs of runners may cause stress fractures.
Joint injuries
The bones that form a joint may partially or completely pull apart during sports that put them under great strain, such as javelin throwing. Dislocation is also a risk in all contact sports. A common injury among football players is damage to the cartilage pads in the knee joint .
Ligament and tendon injuries
The fibrous bands of tissue that hold the structures of the musculoskeletal system together are often injured during sports activities. Ligaments, which hold the bones together, may become damaged by a sudden twisting movement or during a fall . Tendons, which attach muscle to bone, may become torn during athletic activities, such as jumping, that involve a sudden muscle contraction.
Muscle injuries
Most sports rely on strength and suppleness of the muscles, and damage to muscles is common in athletes . For example, calf strain, overstretching of the muscles in the calf region, is a common injury in basketball players. Muscle injury is frequently caused by sudden, strenuous movements and lifting heavy objects.
Can sports injuries be prevented?
Many sports injuries could be prevented by warming up correctly before starting exercise (see Warming up and cooling down in your exercise routine). Adequate preparation can increase flexibility and reduce stiffness in the muscles and joints. In sports such as running, you should start gently, gradually increasing your pace to prevent placing too much strain on your body. Wear clothes and footwear designed for your type of sport and use recommended safety equipment.
What might be done?
Many minor injuries to ligaments, tendons, and muscles can be treated using basic techniques, such as applying a cold compress or an ice pack to the affected areas, and nonsteroidal anti-inflammatory drugs. If a sports injury is causing intense or persistent pain, you should consult a doctor. He or she will examine you and may arrange for you to have an X-ray to check whether you have sustained a fracture.
If you have a fracture, it may be necessary to immobilize the injured area by using a cast (see Fracture treatments). Surgery may be required for some injuries, such as a ruptured tendon. You may also need physiotherapy from a sports therapist. You should not participate in any sports until you are free of pain.
V Physio Health - Profile
V Physio Health is one of the most advanced physiotherapy clinic,located in Begumpet in the heart of the city of New York . They have the most experienced specialist doctors , achieving great success within a short period of time. They are dedicated to maintain the high quality international standard of physiotherapy to all the patients.They are committed to provide advanced international standard equipments in physiotherapy under the guidance of the most experienced specialists doctors and physiotherapists.
V Physio Health was founded with the goal to increase the health and wellness of the people of New York. They have been able to help numerous people feel better and improve their quality of life. The physiotherapists at V Physio Health are personally recruited on the basis of their knowledge, experience and personal attributes.
Physiotherapy is the provision of services to people and populations to develop, maintain and restore maximum movement and functional ability throughout the lifespan.
Dr Vinoth kumar is the primary clinician at the clinic. He has been practicing for 10 years in ST THERESA HOSPITAL and now V Physio Health Clinic ,Begumpet, He leads the team of 30 physios.
For details on the the specialized services,facilities and the conditions treated by the clinic, please visit www.physio4u.in
Contact : Dr Vinoth @ 9392486771
SPARC SPECIALTY PHYSIOTHERAPY AND REHAB CARE
Relief+Rehabilitation+Prevention
Sparc health care , is dedicated to providing their patients with the highest level of physical therapy treatment. Their physical therapists focus on evidenced-based practice, rigorous continued education in specialized areas of treatment, and weekly research-based study to allow their patients to quickly and effectively achieve the best results.
To further ensure preeminent physical therapy services and patient care, each of their patients are directly treated by their licensed, specialty certified physical therapists - without interaction from assistants or aides
At Sparc Healthcare,they not only believe in hands-on, one on one therapy but also alternative innovative approaches which are more focused on the overall health as well as well being of their patients and hence they enjoy the abundant support for pursuing the excellence in the quality of health care. They always aim to continuously push high to a new stage keeping in mind the policy of their clients first, strive to be first, provide effective and precise treatment and thus have attained perfection through dedicated teamwork and never ending spirit. Their dedicated and sincere staff has built an excellent collective atmosphere of comfort, communication, precise and effective treatment by the means of the best available methods to take this prestigious firm to a higher plane and make them reach where it is today - one among the best, bringing smiles to their satisfied patients.
Services:
Manual Therapy
Exercise Therapy
Acupuncture
Women's Health
Ergonomics

Conditions Treated

Back pain
Neck Pain
Joint Pain Arms and Legs
Headaches
Arthritis/Fibromyalgia
Motor Vehicle Accident
Work Injury
Sports Injury
Overuse Injury
Postural Problems
TMJ
Pre and Post Natal
Arthritis/Fibromyalgia

Contact : +91 9000344744 / 9000644844

Please visit : http://www.sparchealthcare.com