Business Astrology
Ms. Dishaa

As so rightly affirmed by Reiki Grandmaster Dishaa, a young and dynamic lady, an M.B.A turned natural healing expert from Chandigarh (India) for whom life has always been a 'Love for the Moment' which is beautiful yet compassionate...


Rajavardhan - Sri Varaahi Holistic Healing
Rajavardhan is a Astrologer, Theta Healer, Shamanic Healer, Vastu & Maha Vastu Consultant, Access Bars Practitioner, DORN Therapy (Healing) Germany Expert. Founder of Sri Varaahi Holistic Healing.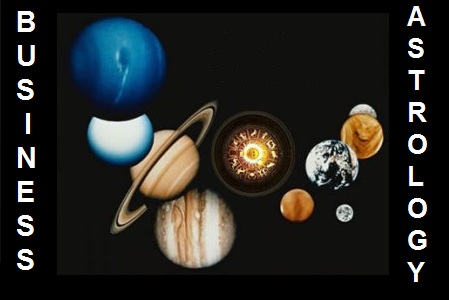 The importance of Astrology in Business
Most of the people seek suggestion from astrologers before they start any business. The success and failure of the same matters a lot to not only the owner but also to those associated with it. The complexity and neck breaking competition has found many to find resort in the business astrology report. It is similar to the one made for humans with the only difference being that the time and date of the commencement of the business is taken into consideration. A business status astrology guides one towards the upbringing of the business and provides a far sighted picture of the happenings that lie in store in the future.
A business astrology report puts light to the potential of the business along with the strengths and weaknesses. It puts the astrological methods to use and forecasts the situations that the business is likely to face. It offers answer to a number of queries that stands out to be crucial to the working of the establishment. First and foremost it can predict the best time to start with the venture, then the right kind of employees, if a partnership will be fruitful or not, the scope of the success of the business and the planning for economic downturns.
A business astrology matching can help with the fine tunings of the venture as in the kind of clients helpful to the business, the way to deal with them, the anticipations of the employees that may rise, the period when one shall get rid of the debts etc. In this dynamic world success and economic cycles remain a knotty affair. The business astrology report can be helpful in zeroing in on the ways to cope up with such downturns. If a businessman finds it too hard to carry forward his venture the business status report shall be the best guide to tell him/her if he/she should drop the establishment or continue with it.
In India where capital remains to be an issue for business, the Indian horoscope for business shall help one to choose the type and scale of business one must foray into. The uncertainties in the business world make a business horoscope matching quite imperative. Its importance can no way be subsided with any other solution. With almost a key for every problem, business horoscope matching supports the endless toil, thought and effort that goes into the success of not only one but many sources of bread and butter.