Corporate Astrology
Dr. Geettanjali V. Saxenaa.

Past life Regression Trainer, Family Constellation Trainer, Theta Healing Trainer, Inner Child Work, Angel Therapist, Reiki healer, Hypnotherapy, Crystal Healing, Graphology, Tarot card reader & Astrologer


Divine Light Healing & Training Centre - Ms. Asha A Doshi
Asha A Doshi is the founder and sole creator of a platform "Divine Light Healing & Training Centre" for all the light workers to come together and explore spirituality. Born with intuitive gifts of healing and teaching, she has spent her life learning, practicing, teaching and integrating diverse arts of making life a beautiful journey.

Ms. Surili Guptaa

Surili is a deeply compassionate and sensitive healer believing in a holistic approach. She is a teacher for Lama Fera and Munay-ki Rites, and also practices other healing modalities such as Sound Healing, Access Bars, Past Life Regression, Inner Child Healing, Vaastu and Space Healing and Energy Clearing, Signature Analysis, Numerology, Astrology, Reiki etc.

Ms. Ayesha Deshmukh

Ayesha Deshmukh is a famous Tarot Card Reader, Astronumerologist, Face Reader and Vastu consultant. She has been healing people through modalities like Pranik healing, Reiki, Hypnotherapy, Access bars, Angel therapy, Candle therapy...

Ms. Dishaa

As so rightly affirmed by Reiki Grandmaster Dishaa, a young and dynamic lady, an M.B.A turned natural healing expert from Chandigarh (India) for whom life has always been a 'Love for the Moment' which is beautiful yet compassionate...

Kirti Agarwal
Kirti Agarwal is a certified Theta Healer, Trained Family Constellation Facilitator, Tarot card Reader, Past life Regression Therapist, Angel card reader, Inner child integration, Astrologer, Tasso Therapist and Reiki Master.


Rajavardhan - Sri Varaahi Holistic Healing
Rajavardhan is a Astrologer, Theta Healer, Shamanic Healer, Vastu & Maha Vastu Consultant, Access Bars Practitioner, DORN Therapy (Healing) Germany Expert. Founder of Sri Varaahi Holistic Healing.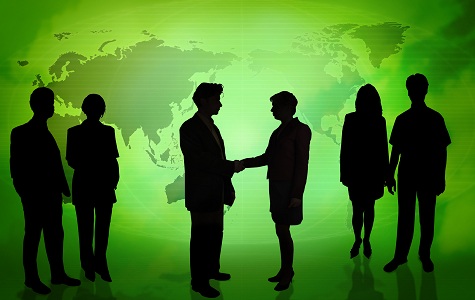 Corporate astrology is the application of Astrological principles to companies, firms, industries, institutions, organization etc. It is known and accepted by all that due to planetary forces certain companies prosper well and others fail miserably. In order to implement measures and to ensure the prosperity of the company and those associated with a detailed study becomes inevitable.
Role of a Corporate Astrologer has become more important in the present scenario. Nowadays all corporates and leading multinational companies have started taking help of Corporate Astrologers for maximising their efforts and for global leadership.
For astrological points of view Corporate Entity is ruled by various individuals which include the CEO or Managing Directors. The horoscopes of these key persons become of paramount importance for its smooth running operations and its growth prospects. If these aspects are taken care of at the time of appointment of the key managerial people then there will be very good chances of success of a body corporate.
The analysis of the horoscopes of the key persons of the organisation helps in identifying the areas of investment and selecting the line of business. This is very important for the success of the project. Here, the horoscopic analysis tells about the suitability of various persons for specified jobs. The availability of the project finance, once the project has been decided again depends on the sentiments of the stock market and economic conditions.
It calls for tactical analysis so the efforts put in for the initial public offer or seeking project finance from the financial institutions are successful.
Each member of the top management team should have:
1. Optimum leadership quality for planning, organizing and monitoring the area of his/her operations which is represented by the Sun.
2. Good analytical power to take best decisions in the available circumstances which are governed by Mercury.
3. Supportive temperament of other members of the team which is governed by Venus.
4. Intuitive power in managerial decision making, which is jointly represented by the Sun and Jupiter.
5. Capacity to keep all concerned well informed about the activities, which is governed by the moon.
6. Stamina required for the implementation of the project which is represented by Mars.
7. Developing the Senior and Line managers for taking as various positions for operations which is governed by the Jupiter.
8. Trustworthiness and continued relationship which are governed by the Jupiter and the Sun.
Various planets govern the above mentioned managerial attributes. The Horoscope analysis of the new entrant for the management team gives an insight which is so significant that it can not be overlooked. None of the present management or scientific tools for recruiting personnel can substitute for the horscope analysis. Not only the horoscope tells the basic capabilities but it also tells whether the person in question could be able to use his or her capabilities for the benefit of the project.
While the strength and weaknesses of the persons under consideration can be evaluated through the horoscopic analysis, Astrology does not help only in chartering the course of lives of persons, but it also helps in chartering the course of Business enterprises, Institutions and Nations.