Prostate Problems
Dt. Shweta Diwan - Slimage Diet Clinic

Awarded as the 'Most Efficient Diet Clinic in Delhi' in 2015, Slimage Diet Clinic believes that healthy living doesn't require you to reduce your diet, but simply eat right. We, under the guidance of Dt. Shweta Diwan, aim at providing guidance and helping you achieve your fitness goals with effective diet plans specially designed for you.

Dr. Aruna Saxena

Dr Aruna Saxena is a certified Trainer, a Master Practitioner of Neuro Linguistic Programming (ABNLP), Life Coach, Hypnotherapist, Access Bars Facilitator and ESSE Practitioner. Dr Aruna is regularly conducting NLP & Hypnosis based programs viz. NLP for Business, NLP for Parenting, NLP for Teachers, NLP for Teenagers, NLP for Therapists, NLP for Personality Development, etc....

Beyond Karm - Ms. Varsha Sangal

Varsha is a creator of "beyond Karm", a foundation based up on re-alignment and re-connection of mind-body-soul. She has restored broken relationships, worked deeply with child abuse, guilt and suffering from past life connection and worked on auto-immune diseases, such as alopecia and hypothyroid

Ms. Archana Kabilan

Archana Kabilan, a Bach Foundation Registered Practitioner (BFRP) (UK), offers a blend of Bach flower services in support of stress management by reducing stress and promoting relaxation to enhance wellness.

Cosmic Rhythm - A Space of Love and Freedom

Cosmic Rhythm is one of the oldest organizations for Reiki in India working since last 23 years. With a rich background of pure lineage and following International Reiki Alliance syllabus, Cosmic Rhythm renders a qualitative seminar in the Original USUI System of Reiki and provides this technique in purest of its form. It has centres at many places in India and abroad and one can have a life time association here. It also has a focused team of professionals like Engineers, Doctors, Entrepreneurs, CA's, IT professionals and many more associated since long and working meticulously

Soul Route

Co - founded by four spiritual entrepreneurs, Soul Route is one of its kind life empowerment & transformation center offering full range of psychotherapy & alternative life enhancing services aimed at cultivating healthy & successful lifestyles.


Ms. Mukta Rastogi
Mukta Rastogi is a Life coach, Counsellor, Certified Hypnotherapist, Access Bars Practioner, Certified with Dr Brain Weiss in Past Life Regression, trained in Metaphor Therapy and Angel Card Reader. She is Proactive and dynamic spiritual healer.

Ms. Neerja Poddar

Neerja Poddar has been in the practice of complimentary healing sciences for over 20 years. She has many years of hands-on experience in Behavioral, Psychological, Energetic and Spiritual Therapies.


Inner Peace Life Coaching - Sajid Ahamed
Sajid Ahamed is "Certified trainer of NLP" and Founder of Inner Peace Life Coaching Pvt Ltd, India. He is a firm believer in high performance. He enjoys engaging in powerful conversations that lead to effective learning and results. He believe that to survive in today's competitive environments, leaders across the globe must be willing to...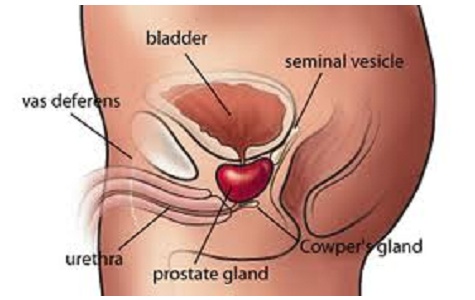 The prostate, in simplest terms, is part of the reproductive system of males (it holds about 25 to 30% of the semen and it also helps in the ejaculation of the semen). It is located below the bladder and in front of the bowel. It is shaped like a walnut, is about 1.2 inches across, and surrounds a part of the urethra. Know the different problems that may involve the prostate. There are four common conditions that involve the prostate, and these are the following: prostatitis, benign prostatic hyperplasia, prostatodynia, and prostate cancer.
Prostatitis is characterized by inflammation of the prostate, and can result to discomfort in the pelvis. This condition may be caused by infection. Benign Prostatic Hyperplasia (BPH) refers to the enlargement of the prostate, and this condition is common among men 50 years old and above. Prostatodynia refers to chronic prostate disease, and it is characterize by pain in the pelvic region.
Prostate cancer is the one condition of the prostate that is life-threatening. It is one of the slower-growing cancers, and early detection and treatment is very important. Men who are over 50 are advised to periodically be examined for prostate cancer, as this is the second-largest cause of male-cancer deaths and in many cases, there are no obvious symptoms at all.
Know the general symptoms of a prostate problem. The four prostate problems identified above may be characterized by similar symptoms. Some of the symptoms to watch out for include the following: difficulty, discomfort/ pain and uncharacteristic frequency in urinating, painful ejaculation, blood in the urine or semen, decreased sexual urges, and decreased ability to get an erection. Anybody who has any of the above symptoms is recommended to consult their doctor right away, as the best solution for any prostate problem is still early diagnosis and treatment.
Consult your doctor immediately. How the doctor treats the prostate problem will of course, depend on the diagnosis. Pain medications and muscle relaxants are given in the case of chronic pain.
Know how prostate cancer will be diagnosed. The diagnosis of prostate cancer is done through the biopsy of the prostate gland. The treatment of this condition depends on the extent of the tumor: whether it is organ-confined/localized to the gland; locally advanced; or metastatic/spread to other areas of the body. There are many ways that a person could help facilitate his healing through simple home remedies. Diet is of course very crucial: a diet rich in omega-3 fatty acids, selenium and antioxidants will help reduce inflammation and help control symptoms. It is also recommended that caffeine, alcohol and food with hydrogenated vegetable oil as an ingredient be avoided.
These exercises are known to build up the muscles in the pelvic region and helps reduce prostate problem symptoms. To do Kegel exercises, simply contract your muscles as if you were stopping yourself from urinating; hold this for 15 seconds, release, then contract muscles once again. These exercises should be done several times daily.
Remember, prostate problems are treatable, but it is best that they be detected very early. Be conscious about getting regular check-ups so you won't have to worry about this disease