ALLERGIES
Dt. Shweta Diwan - Slimage Diet Clinic

Awarded as the 'Most Efficient Diet Clinic in Delhi' in 2015, Slimage Diet Clinic believes that healthy living doesn't require you to reduce your diet, but simply eat right. We, under the guidance of Dt. Shweta Diwan, aim at providing guidance and helping you achieve your fitness goals with effective diet plans specially designed for you.

Beyond Karm - Ms. Varsha Sangal

Varsha is a creator of "beyond Karm", a foundation based up on re-alignment and re-connection of mind-body-soul. She has restored broken relationships, worked deeply with child abuse, guilt and suffering from past life connection and worked on auto-immune diseases, such as alopecia and hypothyroid

Dr. Aruna Saxena

Dr Aruna Saxena is a certified Trainer, a Master Practitioner of Neuro Linguistic Programming (ABNLP), Life Coach, Hypnotherapist, Access Bars Facilitator and ESSE Practitioner. Dr Aruna is regularly conducting NLP & Hypnosis based programs viz. NLP for Business, NLP for Parenting, NLP for Teachers, NLP for Teenagers, NLP for Therapists, NLP for Personality Development, etc....

Ms. Archana Kabilan

Archana Kabilan, a Bach Foundation Registered Practitioner (BFRP) (UK), offers a blend of Bach flower services in support of stress management by reducing stress and promoting relaxation to enhance wellness.

Cosmic Rhythm - A Space of Love and Freedom

Cosmic Rhythm is one of the oldest organizations for Reiki in India working since last 23 years. With a rich background of pure lineage and following International Reiki Alliance syllabus, Cosmic Rhythm renders a qualitative seminar in the Original USUI System of Reiki and provides this technique in purest of its form. It has centres at many places in India and abroad and one can have a life time association here. It also has a focused team of professionals like Engineers, Doctors, Entrepreneurs, CA's, IT professionals and many more associated since long and working meticulously

Soul Route

Co - founded by four spiritual entrepreneurs, Soul Route is one of its kind life empowerment & transformation center offering full range of psychotherapy & alternative life enhancing services aimed at cultivating healthy & successful lifestyles.


Ms. Mukta Rastogi
Mukta Rastogi is a Life coach, Counsellor, Certified Hypnotherapist, Access Bars Practioner, Certified with Dr Brain Weiss in Past Life Regression, trained in Metaphor Therapy and Angel Card Reader. She is Proactive and dynamic spiritual healer.

Ms. Neerja Poddar

Neerja Poddar has been in the practice of complimentary healing sciences for over 20 years. She has many years of hands-on experience in Behavioral, Psychological, Energetic and Spiritual Therapies.


Inner Peace Life Coaching - Sajid Ahamed
Sajid Ahamed is "Certified trainer of NLP" and Founder of Inner Peace Life Coaching Pvt Ltd, India. He is a firm believer in high performance. He enjoys engaging in powerful conversations that lead to effective learning and results. He believe that to survive in today's competitive environments, leaders across the globe must be willing to...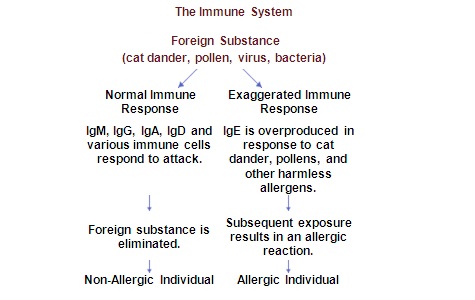 Causes
Allergies are relatively common. Both genetics and environmental factors play a role.The immune system normally protects the body against harmful substances, such as bacteria and viruses. It also reacts to foreign substances called allergens, which are generally harmless and in most people do not cause a problem.
But in a person with allergies, the immune response is oversensitive. When it recognizes an allergen, it releases chemicals such as histamines. which fight off the allergen. This causes itching, swelling, mucus production, muscle spasms, hives, rashes, and other symptoms, which vary from person to person.Common allergens include pollen, mold, pet dander, and dust. Food and drug allergies are common. Allergic reactions can also be caused by insect bites, jewelry, cosmetics, spices, and other substances.Some people have allergy-like reactions to hot or cold temperatures, sunlight, or other environmental triggers. Sometimes, friction (rubbing or roughly stroking the skin) will cause symptoms.
A specific allergy is not usually passed down through families (inherited). However, if both your parents have allergies, you are likely to have allergies. The chance is greater if your mother has allergies. Allergies may make certain medical conditions such as sinus problems, eczema, and asthma worse.
Symptoms
Allergy symptoms vary, but may include:
Breathing problems (coughing, shortness of breath)
Burning, tearing, or itchy eyes
Conjunctivitis (red, swollen eyes)
Coughing
Diarrhea
Headache
Hives
Itching of the nose, mouth, throat, skin, or any other area
Runny nose
Skin rashes
Stomach cramps
Vomiting
Wheezing
What part of the body is contacted by the allergen plays a role in the symptoms you develop.
For example:
Allergens that are breathed in often cause a stuffy nose, itchy nose and throat, mucus production, cough, or wheezing
Allergens that touch the eyes may cause itchy, watery, red, swollen eyes.
Eating something you are allergic to can cause nausea, vomiting, abdominal pain, cramping, diarrhea, or a severe, life-threatening reaction
Allergens that touch the skin can cause a skin rash, hives, itching, blisters, or even skin peeling
Drug allergies usually involve the whole body and can lead to a variety of symptoms
Treatment
.
The best way to reduce symptoms is to try and avoid what causes your allergies in the first place. This is especially important for food and drug allergies. There are several types of alternative medications available to prevent and treat allergies. Which treatment your doctor recommends depends on the type and severity of your symptoms, your age, and overall health.
Specific illnesses that are caused by allergies (such as asthma, hay fever, and eczema) may require other treatments.