Switch Words
Dr. Geettanjali V. Saxenaa.

Past life Regression Trainer, Family Constellation Trainer, Theta Healing Trainer, Inner Child Work, Angel Therapist, Reiki healer, Hypnotherapy, Crystal Healing, Graphology, Tarot card reader & Astrologer

Ms. Nishtha Maru

I am a practitioner of access bars and access body processes which were founded by Gary Douglas (Access Consciousness). These are techniques for working with the body that unlocks limitations and opens up a world of possibilities

Nitin Mohan Lal

Nitin Mohan Lal is a Reiki Grand Master and done so many spiritual healing courses. He has been practicing Reiki and other modalities since long and molded life of many people by his simple and true guidance.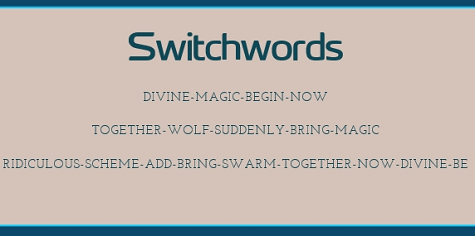 Switch words were created by James T Mangan in 1961 and they are indeed the most wonderful gifts to the humankind today.
Words that we speak are not that powerful because when you affirm, the conscious mind rejects and sends a message that they might not be true. Switch words bypass our conscious mind and have a direct access to the sub conscious mind. The more a Switch Word is repeated, the more it affects your energy. The more it affects your energy, the more you draw the experience, condition or response the Switch word represents to you. Therefore they are very effective.
Switch words are simple one word affirmations. With the help of switch words our subconscious mind literally works like that light which is powered on just like a switch. The desired outcome appears invariably.
They can be used to improve relationships, abundance, enhanced peace or creativity. The results are incredible and they help in shaping our reality in a better and positive way