Wellness Retreats

Divine Light Healing & Training Centre - Ms. Asha A Doshi
Asha A Doshi is the founder and sole creator of a platform "Divine Light Healing & Training Centre" for all the light workers to come together and explore spirituality. Born with intuitive gifts of healing and teaching, she has spent her life learning, practicing, teaching and integrating diverse arts of making life a beautiful journey.

Cosmic Rhythm

Cosmic Rhythm is one of the oldest organizations for Reiki in India working since last 23 years, with a rich background of pure lineage and following International Reiki Alliance syllabus, Cosmic Rhythm renders a qualitative seminar in the Original USUI System Reiki and provides this technique in purest of its form. It has centres at many places in India and abroad

Ms. Geetha Sellamuthu - Sanghamitra Centre for Wellbeing
Sanghamitra Centre for Well Being was founded in 2000 to Educate, Enrich, Evolve and Empower you on your Self Exploratory journey in a safe, caring and compassionate environment in order that you may experience wellness, peace, healing, energy, and success in all levels of your life.
A great variety of courses pertaining to the Soul, Mind, and Body are taught at Sanghamitra both by myself and experts in the relevant field.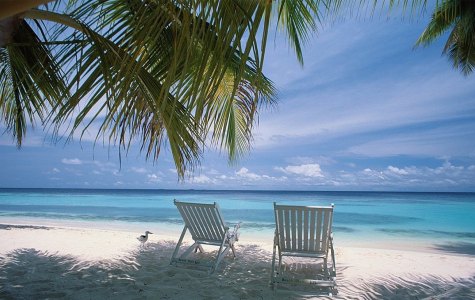 It may seem self-indulgent to take a health and wellness vacation simply to pamper yourself but growing numbers of travelers is seeing the great benefit in this idea. Relaxation is quickly becoming a lost art in our busy lives but most people are in desperate need of a health and wellness vacation for relaxation and renewal of mind, body and spirit.
Customize your wellness vacation according to your personal needs
There are as many kinds of health and wellness vacations as there are people who seek this kind of travel. You can take off for two weeks to some exotic locales or you can take a day or weekend to pamper yourself and check into a spa or retreat for massages, mud baths or spiritual awakening. Many hotels also offer wellness programs for the health-seeking traveler.
Spas and retreats offer health vacation packages and wellness programs which will teach you new yoga poses, how to meditate or help you get in touch with your creative energy. If you'd like to improve your body image, you can take a weight loss retreat, eat organic food and study nutrition or get facials and pedicures, plus all manner of more exotic procedures and treatments.
Perhaps your idea of the perfect wellness vacation is a quiet walk on a warm sandy beach at sunset . Most retreats specializing in health and wellness vacations are near tourist destinations and organizers are glad to arrange side trips for travelers to see the sights or shop.
Whatever sort of wellness package you choose, the purpose is to renew the spirit and come home relaxed and rejuvenated, ready to face the stressful world of work and the pressures of paying bills and running the kids to soccer practice.
Why a Health & Wellness vacation?
Think of a time when you were totally relaxed. Imagine the first day of vacation with two weeks stretching in front of you. How does the thought make you feel? Aren't you more relaxed just thinking of a wellness vacation?