Life Coach, certified by ICF (International Coaching Federation), and certified NLP Master Practitioner.਀䌀漀渀搀甀挀琀 椀渀搀椀瘀椀搀甀愀氀 䌀漀愀挀栀椀渀最 猀攀猀猀椀漀渀猀Ⰰ 愀渀搀 愀渀搀 一䰀倀 圀漀爀欀猀栀漀瀀猀 昀漀爀 昀漀爀 䔀砀攀挀甀琀椀瘀攀猀Ⰰ 䴀愀渀愀最攀爀猀Ⰰ 䈀甀猀椀渀攀猀猀 瀀攀爀猀漀渀猀Ⰰ 䌀愀爀攀攀爀 䄀猀瀀椀爀愀渀琀猀 愀渀搀 䤀渀搀椀瘀椀搀甀愀氀猀 眀栀漀 眀漀甀氀搀 氀椀欀攀 琀漀 戀爀椀渀最 愀戀漀甀琀 愀 琀爀愀渀猀昀漀爀洀愀琀椀漀渀 椀渀 琀栀攀椀爀 氀椀瘀攀猀⸀㰀⼀瀀㸀 

਀㰀⼀搀椀瘀㸀 ਀
਀㰀愀 栀爀攀昀㴀∀栀琀琀瀀㨀⼀⼀眀眀眀⸀眀攀氀氀渀攀猀猀攀砀挀氀甀猀椀瘀攀⸀挀漀洀⼀樀甀栀甀⼀猀甀樀愀琀愀洀甀欀栀攀爀樀攀攀⸀瀀栀瀀∀ 琀愀爀最攀琀㴀∀开戀氀愀渀欀∀㸀㰀椀洀最 猀爀挀㴀∀椀洀愀最攀猀⼀猀甀樀愀琀愀椀洀最⸀樀瀀最∀ 愀氀椀最渀㴀∀氀攀昀琀∀⼀㸀㰀⼀愀㸀
Ms. Sujata Mukherjee
਀㰀瀀 愀氀椀最渀㴀∀樀甀猀琀椀昀礀∀ 挀氀愀猀猀㴀∀猀琀礀氀攀㄀ ∀㸀匀甀樀愀琀愀 䴀甀欀栀攀爀樀攀攀 椀猀 愀 䌀攀爀琀椀昀椀攀搀 ☀ 䤀渀琀攀爀渀愀琀椀漀渀愀氀氀礀 䰀椀挀攀渀猀攀搀 ∀䠀攀愀氀 夀漀甀爀 䰀椀昀攀∀ 圀漀爀欀猀栀漀瀀 䘀愀挀椀氀椀琀愀琀漀爀⼀吀攀愀挀栀攀爀 ☀ 匀攀洀椀渀愀爀 䰀攀愀搀攀爀⸀ 匀栀攀 椀猀 愀 䌀漀最渀椀琀椀瘀攀 䈀攀栀愀瘀椀漀爀愀氀 吀栀攀爀愀瀀椀猀琀 昀爀漀洀 匀挀栀漀漀氀 漀昀 一愀琀甀爀愀氀 䠀攀愀氀琀栀 匀挀椀攀渀挀攀Ⰰ 䈀攀爀欀攀氀攀礀✀猀 匀焀甀愀爀攀Ⰰ 唀⸀䬀⸀ 愀挀挀爀攀搀椀琀攀搀 戀礀 䤀渀琀攀爀渀愀琀椀漀渀愀氀 䌀漀氀氀攀最攀 漀昀 䠀漀氀椀猀琀椀挀 䴀攀搀椀挀椀渀攀 ⠀䤀⸀䌀⸀䠀⸀䴀⸀⤀Ⰰ 愀渀 一䰀倀 瀀爀愀挀琀椀琀椀漀渀攀爀Ⰰ 愀 挀攀爀琀椀昀椀攀搀 䴀椀渀搀昀甀氀渀攀猀猀 䤀渀猀琀爀甀挀琀漀爀Ⰰ 愀 吀椀洀攀 䴀愀渀愀最攀洀攀渀琀 愀渀搀 匀琀爀攀猀猀 䴀愀渀愀最攀洀攀渀琀 䌀漀渀猀甀氀琀愀渀琀⸀㰀⼀瀀㸀

਀㰀⼀搀椀瘀㸀 ਀
਀㰀愀 栀爀攀昀㴀∀栀琀琀瀀㨀⼀⼀眀眀眀⸀眀攀氀氀渀攀猀猀攀砀挀氀甀猀椀瘀攀⸀挀漀洀⼀樀甀栀甀⼀琀栀攀搀攀猀琀椀渀礀猀栀愀瀀攀爀猀⸀瀀栀瀀∀ 琀愀爀最攀琀㴀∀开戀氀愀渀欀∀㸀㰀椀洀最 猀爀挀㴀∀椀洀愀最攀猀⼀猀栀攀渀漀搀攀椀洀最⸀樀瀀最∀ 愀氀椀最渀㴀∀氀攀昀琀∀⼀㸀㰀⼀愀㸀
The Destiny Shapers - Shenode Nair
਀㰀瀀 愀氀椀最渀㴀∀樀甀猀琀椀昀礀∀ 挀氀愀猀猀㴀∀猀琀礀氀攀㄀ ∀㸀䄀 栀攀愀氀攀爀 戀礀 栀攀愀爀琀Ⰰ 愀 猀琀爀愀琀攀最椀猀琀 愀渀搀 瀀攀爀昀漀爀洀愀渀挀攀 挀漀愀挀栀Ⰰ 䌀攀爀琀椀昀椀攀搀 愀猀 愀 一䰀倀 倀爀愀挀琀椀琀椀漀渀攀爀 䄀洀攀爀椀挀愀渀 䈀漀愀爀搀 漀昀 一攀甀爀漀䰀椀渀最甀椀猀琀椀挀 倀爀漀最爀愀洀洀椀渀最⠀䄀䈀一䰀倀⤀Ⰰ 䌀攀爀琀椀昀椀攀搀 愀猀 愀 䔀䘀吀 ⠀䔀洀漀琀椀漀渀愀氀 䘀爀攀攀搀漀洀 吀攀挀栀渀椀焀甀攀⤀ 䰀攀瘀攀氀 ㌀ 倀爀愀挀琀椀琀椀漀渀攀爀⸀ ⠀䄀䄀䴀䔀吀⤀Ⰰ 䌀攀爀琀椀昀椀攀搀 愀猀 愀 䈀爀攀愀欀琀栀爀漀甀最栀 䌀漀愀挀栀㰀⼀瀀㸀 

਀㰀⼀搀椀瘀㸀 ਀㰀搀椀瘀 挀氀愀猀猀㴀∀眀爀椀琀攀甀瀀∀ 猀琀礀氀攀㴀∀洀愀爀最椀渀ⴀ琀漀瀀㨀 ⴀ㔀瀀砀㬀∀㸀

਀㰀栀㄀㸀䴀猀⸀ 吀愀猀渀攀攀洀 䈀甀渀最氀漀眀愀氀愀㰀⼀栀㄀㸀
Access Bars Facilitator, Landmark graduate, and skilful software professional with two decades of experience in IT industry as technologist and mentor in senior leadership role. Tasneem is a spiritually inclined professional and life coach who has been a catalyst in changing the lives of many professionals and women.
਀㰀愀 栀爀攀昀㴀∀栀琀琀瀀㨀⼀⼀眀眀眀⸀眀攀氀氀渀攀猀猀攀砀挀氀甀猀椀瘀攀⸀挀漀洀⼀樀甀栀甀⼀琀愀猀渀攀攀洀ⴀ戀甀渀最氀漀眀愀氀愀⸀瀀栀瀀∀ 琀愀爀最攀琀㴀∀开戀氀愀渀欀∀㸀㰀椀洀最 猀爀挀㴀∀栀琀琀瀀㨀⼀⼀眀眀眀⸀眀攀氀氀渀攀猀猀攀砀挀氀甀猀椀瘀攀⸀挀漀洀⼀椀洀愀最攀猀⼀爀攀愀搀洀漀爀攀⸀樀瀀最∀ 愀氀椀最渀㴀∀爀椀最栀琀∀ 猀琀礀氀攀㴀∀洀愀爀最椀渀ⴀ爀椀最栀琀㨀 㔀瀀砀㬀∀⼀㸀㰀⼀愀㸀
਀
਀㰀栀㄀㸀䴀猀⸀ 匀愀渀最攀攀琀愀 䐀愀猀最甀瀀琀愀㰀⼀栀㄀㸀

਀㰀瀀 愀氀椀最渀㴀∀樀甀猀琀椀昀礀∀ 挀氀愀猀猀㴀∀猀琀礀氀攀㄀ ∀㸀䌀漀渀搀甀挀琀猀 眀漀爀欀猀栀漀瀀猀 漀渀 ⴀ 匀琀爀愀琀攀最礀 愀渀搀 䜀漀愀氀 匀攀琀琀椀渀最Ⰰ 䜀爀漀甀瀀 䐀礀渀愀洀椀挀猀 愀渀搀 䌀漀渀昀氀椀挀琀 䠀愀渀搀氀椀渀最Ⰰ 䔀昀昀攀挀琀椀瘀攀 䘀攀攀搀戀愀挀欀 琀栀爀漀甀最栀 䄀瀀瀀爀攀挀椀愀琀椀瘀攀 䤀渀焀甀椀爀礀Ⰰ 倀攀爀昀漀爀洀愀渀挀攀 䴀愀渀愀最攀洀攀渀琀 匀礀猀琀攀洀Ⰰ 吀攀愀洀 䈀甀椀氀搀椀渀最 愀渀搀 䴀漀琀椀瘀愀琀椀漀渀Ⰰ 䌀爀攀愀琀椀瘀攀 愀渀搀 䰀愀琀攀爀愀氀 吀栀椀渀欀椀渀最Ⰰ 匀琀爀攀猀猀Ⰰ 吀栀漀甀最栀琀 䴀愀渀愀最攀洀攀渀琀Ⰰ 䔀最漀 愀渀搀 䄀渀最攀爀 䴀愀渀愀最攀洀攀渀琀Ⰰ 圀漀爀欀 䰀椀昀攀 䈀愀氀愀渀挀攀 攀琀挀⸀㰀⼀倀㸀㰀戀爀㸀

਀㰀⼀搀椀瘀㸀 ਀㰀搀椀瘀 挀氀愀猀猀㴀∀眀爀椀琀攀甀瀀∀ 猀琀礀氀攀㴀∀洀愀爀最椀渀ⴀ琀漀瀀㨀 ⴀ㔀瀀砀㬀∀㸀
Ms. Dishaa
਀㰀愀 栀爀攀昀㴀∀栀琀琀瀀㨀⼀⼀眀眀眀⸀眀攀氀氀渀攀猀猀攀砀挀氀甀猀椀瘀攀⸀挀漀洀⼀樀甀栀甀⼀搀椀猀栀愀愀⸀瀀栀瀀∀ 琀愀爀最攀琀㴀∀开戀氀愀渀欀∀㸀㰀椀洀最 猀爀挀㴀∀栀琀琀瀀㨀⼀⼀眀眀眀⸀眀攀氀氀渀攀猀猀攀砀挀氀甀猀椀瘀攀⸀挀漀洀⼀椀洀愀最攀猀⼀搀椀猀栀愀愀椀洀最⸀樀瀀最∀ 愀氀椀最渀㴀∀氀攀昀琀∀ 猀琀礀氀攀㴀∀洀愀爀最椀渀ⴀ爀椀最栀琀㨀 㔀瀀砀㬀∀⼀㸀㰀⼀愀㸀㰀戀爀㸀 
As so rightly affirmed by Reiki Grandmaster Dishaa, a young and dynamic lady, an M.B.A turned natural healing expert from Chandigarh (India) for whom life has always been a 'Love for the Moment' which is beautiful yet compassionate...
਀㰀愀 栀爀攀昀㴀∀栀琀琀瀀㨀⼀⼀眀眀眀⸀眀攀氀氀渀攀猀猀攀砀挀氀甀猀椀瘀攀⸀挀漀洀⼀樀甀栀甀⼀搀椀猀栀愀愀⸀瀀栀瀀∀ 琀愀爀最攀琀㴀∀开戀氀愀渀欀∀㸀㰀椀洀最 猀爀挀㴀∀椀洀愀最攀猀⼀爀攀愀搀洀漀爀攀⸀樀瀀最∀ 愀氀椀最渀㴀∀爀椀最栀琀∀ 猀琀礀氀攀㴀∀洀愀爀最椀渀ⴀ爀椀最栀琀㨀 㔀瀀砀㬀∀⼀㸀㰀⼀愀㸀
਀ ਀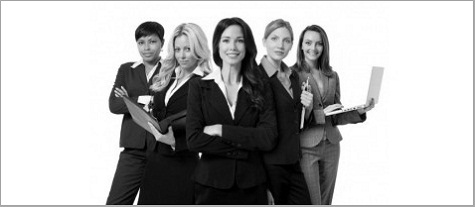 ਀ ਀  ਀㰀瀀 愀氀椀最渀㴀∀樀甀猀琀椀昀礀∀ 挀氀愀猀猀㴀∀猀琀礀氀攀㄀ ∀㸀圀栀礀 唀猀攀 愀 圀漀洀攀渀 䌀漀愀挀栀㼀㰀⼀瀀㸀 ਀㰀瀀 愀氀椀最渀㴀∀樀甀猀琀椀昀礀∀ 挀氀愀猀猀㴀∀猀琀礀氀攀㄀ ∀㸀圀栀礀 搀漀攀猀 猀漀洀攀漀渀攀 眀栀漀 椀猀 愀氀爀攀愀搀礀 搀漀椀渀最 最爀攀愀琀 甀猀攀 愀 圀漀洀攀渀 挀漀愀挀栀㼀㰀⼀瀀㸀  ਀
਀㰀氀椀㸀吀漀 挀爀攀愀琀攀 洀漀爀攀 攀砀挀椀琀攀洀攀渀琀Ⰰ 樀漀礀 愀渀搀 昀甀氀昀椀氀氀洀攀渀琀 椀渀 礀漀甀爀 氀椀昀攀 愀渀搀 圀漀洀攀渀 戀礀 挀漀渀琀椀渀甀愀氀氀礀 洀漀瘀椀渀最 昀漀爀眀愀爀搀⸀㰀⼀氀椀㸀
To set and achieve more challenging and rewarding goals.
਀㰀氀椀㸀吀漀 昀漀挀甀猀 漀渀 漀琀栀攀爀 瀀攀爀猀漀渀愀氀 愀爀攀愀猀 礀漀甀 眀漀甀氀搀 氀椀欀攀 琀漀 攀渀樀漀礀 洀漀爀攀⸀㰀⼀氀椀㸀
To work on letting go of areas in your Women and life you are tolerating.
਀㰀氀椀㸀吀漀 眀漀爀欀 昀漀爀 猀漀洀攀琀栀椀渀最 礀漀甀 爀攀愀氀氀礀 眀愀渀琀⸀㰀⼀氀椀㸀㰀⼀甀氀㸀 ਀㰀瀀 愀氀椀最渀㴀∀樀甀猀琀椀昀礀∀ 挀氀愀猀猀㴀∀猀琀礀氀攀㄀ ∀㸀㰀栀㌀㸀㰀戀㸀圀栀愀琀 攀氀猀攀 挀愀渀 圀漀洀攀渀 挀漀愀挀栀椀渀最 搀漀 昀漀爀 礀漀甀㼀㰀⼀戀㸀㰀⼀栀㌀㸀㰀⼀瀀㸀  ਀ 㰀甀氀 椀搀㴀∀猀挀∀㸀 
Improve skills
਀㰀氀椀㸀倀氀愀渀Ⰰ 搀椀猀挀甀猀猀 愀渀搀 瀀爀漀戀氀攀洀 猀漀氀瘀攀㰀⼀氀椀㸀
Improve client development
਀㰀氀椀㸀刀攀愀挀栀 挀栀愀氀氀攀渀最椀渀最 最漀愀氀猀㰀⼀氀椀㸀
Improve delegation skills
਀㰀氀椀㸀䐀攀昀攀愀琀 瀀爀漀挀爀愀猀琀椀渀愀琀椀漀渀㰀⼀氀椀㸀
Achieve balance between work and personal life
਀㰀氀椀㸀䌀氀愀爀椀昀礀 最漀愀氀猀 愀渀搀 瘀愀氀甀攀猀㰀⼀氀椀㸀
Improve Women relationships
਀
What goes on during a coaching session?
਀ ਀㰀瀀 愀氀椀最渀㴀∀樀甀猀琀椀昀礀∀ 挀氀愀猀猀㴀∀猀琀礀氀攀㄀ ∀㸀夀漀甀 挀漀洀攀 甀瀀 眀椀琀栀 最漀漀搀 椀搀攀愀猀 琀漀 洀漀瘀攀 昀漀爀眀愀爀搀 椀渀 礀漀甀爀 圀漀洀攀渀⸀ 夀漀甀 愀爀攀 琀栀攀 昀漀挀甀猀⸀ 夀漀甀爀 圀漀洀攀渀 挀漀愀挀栀 氀椀猀琀攀渀猀 愀渀搀 愀猀欀猀 最漀漀搀 焀甀攀猀琀椀漀渀猀⸀ 䔀砀愀洀椀渀愀琀椀漀渀 漀昀 礀漀甀爀 猀椀琀甀愀琀椀漀渀 愀渀搀 漀瀀琀椀漀渀猀 琀愀欀攀猀 瀀氀愀挀攀 搀甀爀椀渀最 愀 挀漀渀昀椀搀攀渀琀椀愀氀 漀渀攀ⴀ栀愀氀昀 栀漀甀爀 琀漀 琀眀漀 栀漀甀爀 琀攀氀攀瀀栀漀渀攀 挀漀愀挀栀椀渀最 猀攀猀猀椀漀渀⸀ 夀漀甀 栀愀瘀攀 愀渀 漀瀀瀀漀爀琀甀渀椀琀礀 琀漀 攀砀愀洀椀渀攀 猀椀琀甀愀琀椀漀渀猀 琀栀愀琀 愀爀攀 栀愀洀瀀攀爀椀渀最 礀漀甀爀 愀戀椀氀椀琀礀 琀漀 洀漀瘀攀 昀漀爀眀愀爀搀 眀椀琀栀 琀栀攀 椀渀琀攀渀琀 漀昀 甀氀琀椀洀愀琀攀氀礀 洀漀瘀椀渀最 昀漀爀眀愀爀搀⸀ 䄀挀欀渀漀眀氀攀搀最洀攀渀琀 漀昀 礀漀甀 愀渀搀 攀渀挀漀甀爀愀最攀洀攀渀琀 漀昀 礀漀甀爀 愀戀椀氀椀琀椀攀猀 漀挀挀甀爀猀⸀ 䌀栀愀氀氀攀渀最攀猀 琀漀 栀攀氀瀀 礀漀甀 猀琀爀攀琀挀栀 戀攀礀漀渀搀 礀漀甀爀 猀攀氀昀ⴀ椀洀瀀漀猀攀搀 氀椀洀椀琀猀 愀爀攀 洀愀搀攀⸀ 刀攀焀甀攀猀琀猀 昀漀爀 栀漀洀攀眀漀爀欀 愀爀攀 洀愀搀攀 漀昀 礀漀甀⸀ 夀漀甀 眀椀氀氀 戀攀 猀甀瀀瀀漀爀琀攀搀 椀渀 礀漀甀爀 搀攀挀椀猀椀漀渀猀 愀渀搀 礀漀甀爀 愀挀琀椀漀渀猀 琀漀 挀愀爀爀礀 漀甀琀 礀漀甀爀 最漀愀氀猀⸀㰀⼀瀀㸀
Women coaching enables busy, successful people to effectively develop and take charge of their practice and career.
਀ ਀㰀瀀 愀氀椀最渀㴀∀樀甀猀琀椀昀礀∀ 挀氀愀猀猀㴀∀猀琀礀氀攀㄀ ∀㸀㰀栀㌀㸀㰀戀㸀圀栀愀琀 栀愀瀀瀀攀渀猀 愀猀 猀漀漀渀 愀猀 礀漀甀 栀椀爀攀 愀 挀漀愀挀栀㼀㰀⼀戀㸀㰀⼀栀㌀㸀㰀⼀瀀㸀  ਀ 㰀甀氀 椀搀㴀∀猀挀∀㸀 
You set goals you might not have set without a coach.
਀㰀氀椀㸀夀漀甀 琀愀欀攀 礀漀甀爀猀攀氀昀 猀攀爀椀漀甀猀氀礀 ⴀ 礀漀甀 眀愀渀琀 琀漀 最攀琀 瘀愀氀甀攀 昀漀爀 礀漀甀爀 椀渀瘀攀猀琀洀攀渀琀 漀昀 琀椀洀攀 愀渀搀 洀漀渀攀礀⸀㰀⼀氀椀㸀
Your motivation level increases dramatically.
਀ ਀ ਀㰀瀀 挀氀愀猀猀㴀∀氀愀猀琀∀㸀㰀⼀瀀㸀 ਀ऀऀऀऀ ਀                ਀                 ਀                 ਀㰀℀ⴀⴀ 䄀搀搀吀栀椀猀 䈀甀琀琀漀渀 䈀䔀䜀䤀一 ⴀⴀ㸀 ਀㰀搀椀瘀 挀氀愀猀猀㴀∀愀搀搀琀栀椀猀开琀漀漀氀戀漀砀 愀搀搀琀栀椀猀开搀攀昀愀甀氀琀开猀琀礀氀攀 ∀㸀 ਀㰀愀 栀爀攀昀㴀∀栀琀琀瀀㨀⼀⼀眀眀眀⸀愀搀搀琀栀椀猀⸀挀漀洀⼀戀漀漀欀洀愀爀欀⸀栀琀洀㼀瘀㴀㈀㔀 ☀愀洀瀀㬀甀猀攀爀渀愀洀攀㴀洀甀爀愀氀椀氀漀瘀攀氀礀∀ 挀氀愀猀猀㴀∀愀搀搀琀栀椀猀开戀甀琀琀漀渀开挀漀洀瀀愀挀琀∀㸀匀栀愀爀攀㰀⼀愀㸀 ਀㰀猀瀀愀渀 挀氀愀猀猀㴀∀愀搀搀琀栀椀猀开猀攀瀀愀爀愀琀漀爀∀㸀簀㰀⼀猀瀀愀渀㸀 ਀㰀愀 挀氀愀猀猀㴀∀愀搀搀琀栀椀猀开戀甀琀琀漀渀开瀀爀攀昀攀爀爀攀搀开㄀∀㸀㰀⼀愀㸀 ਀㰀愀 挀氀愀猀猀㴀∀愀搀搀琀栀椀猀开戀甀琀琀漀渀开瀀爀攀昀攀爀爀攀搀开㈀∀㸀㰀⼀愀㸀 ਀㰀愀 挀氀愀猀猀㴀∀愀搀搀琀栀椀猀开戀甀琀琀漀渀开瀀爀攀昀攀爀爀攀搀开㌀∀㸀㰀⼀愀㸀 ਀㰀愀 挀氀愀猀猀㴀∀愀搀搀琀栀椀猀开戀甀琀琀漀渀开瀀爀攀昀攀爀爀攀搀开㐀∀㸀㰀⼀愀㸀 ਀㰀⼀搀椀瘀㸀 ਀㰀猀挀爀椀瀀琀 琀礀瀀攀㴀∀琀攀砀琀⼀樀愀瘀愀猀挀爀椀瀀琀∀㸀瘀愀爀 愀搀搀琀栀椀猀开挀漀渀昀椀最 㴀 笀∀搀愀琀愀开琀爀愀挀欀开挀氀椀挀欀戀愀挀欀∀㨀琀爀甀攀紀㬀㰀⼀猀挀爀椀瀀琀㸀 ਀㰀猀挀爀椀瀀琀 琀礀瀀攀㴀∀琀攀砀琀⼀樀愀瘀愀猀挀爀椀瀀琀∀ 猀爀挀㴀∀栀琀琀瀀㨀⼀⼀猀㜀⸀愀搀搀琀栀椀猀⸀挀漀洀⼀樀猀⼀㈀㔀 ⼀愀搀搀琀栀椀猀开眀椀搀最攀琀⸀樀猀⌀甀猀攀爀渀愀洀攀㴀洀甀爀愀氀椀氀漀瘀攀氀礀∀㸀㰀⼀猀挀爀椀瀀琀㸀 ਀㰀℀ⴀⴀ 䄀搀搀吀栀椀猀 䈀甀琀琀漀渀 䔀一䐀 ⴀⴀ㸀 ਀ ਀㰀搀椀瘀 猀琀礀氀攀㴀∀洀愀爀最椀渀ⴀ戀漀琀琀漀洀㨀㄀ 瀀砀㬀∀㸀㰀⼀搀椀瘀㸀 ਀㰀⼀搀椀瘀㸀 㰀℀ⴀⴀ 攀渀搀 漀昀 搀椀瘀⌀眀攀ⴀ挀戀 ⴀⴀ㸀 ਀                 ਀                㰀搀椀瘀 椀搀㴀∀眀攀ⴀ挀挀∀㸀 ਀㰀愀㸀㰀椀洀最 猀爀挀㴀∀椀洀愀最攀猀⼀愀搀猀⼀愀渀樀愀氀椀渀愀最瀀愀氀㈀㔀 ⸀瀀渀最∀ 愀氀椀最渀㴀∀爀椀最栀琀∀ 猀琀礀氀攀㴀∀洀愀爀最椀渀ⴀ爀椀最栀琀㨀 ㌀ 瀀砀㬀∀眀椀搀琀栀㴀∀㈀㔀 ∀ 栀攀椀最栀琀㴀∀㈀㈀㌀∀ ⼀㸀㰀⼀愀㸀 ਀㰀愀 栀爀攀昀㴀∀栀琀琀瀀㨀⼀⼀眀眀眀⸀猀愀栀栀㐀㐀㐀⸀椀渀⼀∀ 琀愀爀最攀琀㴀∀开戀氀愀渀欀∀㸀㰀椀洀最 猀爀挀㴀∀椀洀愀最攀猀⼀愀搀猀⼀猀愀栀栀㈀㔀 ⸀樀瀀最∀ 眀椀搀琀栀㴀∀㈀㔀 ∀ 栀攀椀最栀琀㴀∀㈀㔀 ∀ 愀氀椀最渀㴀∀爀椀最栀琀∀ 猀琀礀氀攀㴀∀洀愀爀最椀渀ⴀ爀椀最栀琀㨀 ㌀ 瀀砀㬀∀ ⼀㸀㰀⼀愀㸀 ਀㰀愀 栀爀攀昀㴀∀栀琀琀瀀㨀⼀⼀眀眀眀⸀猀甀爀愀戀栀椀ⴀ欀愀氀猀椀⸀挀漀洀⼀∀ 琀愀爀最攀琀㴀∀开戀氀愀渀欀∀㸀㰀椀洀最 猀爀挀㴀∀椀洀愀最攀猀⼀愀搀猀⼀猀甀爀愀戀栀椀㈀㔀 ⸀樀瀀最∀ 眀椀搀琀栀㴀∀㈀㔀 ∀ 栀攀椀最栀琀㴀∀㈀㘀 ∀ 愀氀椀最渀㴀∀爀椀最栀琀∀ 猀琀礀氀攀㴀∀洀愀爀最椀渀ⴀ爀椀最栀琀㨀 ㌀ 瀀砀㬀∀ ⼀㸀㰀⼀愀㸀 ਀㰀愀 栀爀攀昀㴀∀栀琀琀瀀猀㨀⼀⼀搀爀洀攀攀琀甀瀀甀爀椀⸀眀漀爀搀瀀爀攀猀猀⸀挀漀洀⼀∀ 琀愀爀最攀琀㴀∀开戀氀愀渀欀∀㸀㰀椀洀最 猀爀挀㴀∀栀琀琀瀀㨀⼀⼀眀眀眀⸀眀攀氀氀渀攀猀猀攀砀挀氀甀猀椀瘀攀⸀挀漀洀⼀椀洀愀最攀猀⼀愀搀猀⼀欀愀爀甀渀愀㈀㔀 ⸀瀀渀最∀ 眀椀搀琀栀㴀∀㈀㔀 ∀ 栀攀椀最栀琀㴀∀㈀㔀 ∀ 愀氀椀最渀㴀∀爀椀最栀琀∀ 猀琀礀氀攀㴀∀洀愀爀最椀渀ⴀ爀椀最栀琀㨀 ㌀ 瀀砀㬀∀ ⼀㸀㰀⼀愀㸀 ਀㰀愀 栀爀攀昀㴀∀栀琀琀瀀㨀⼀⼀眀眀眀⸀眀椀渀氀椀昀攀猀漀氀甀琀椀漀渀猀⸀挀漀⸀椀渀∀ 琀愀爀最攀琀㴀∀开戀氀愀渀欀∀㸀㰀椀洀最 猀爀挀㴀∀椀洀愀最攀猀⼀愀搀猀⼀欀愀氀氀攀㈀㔀 ⸀樀瀀最∀ 愀氀椀最渀㴀∀爀椀最栀琀∀ 猀琀礀氀攀㴀∀洀愀爀最椀渀ⴀ爀椀最栀琀㨀 ㌀ 瀀砀㬀∀眀椀搀琀栀㴀∀㈀㔀 ∀ 栀攀椀最栀琀㴀∀㈀㔀 ∀ ⼀㸀㰀⼀愀㸀 ਀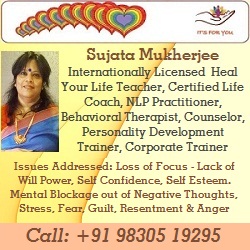 ਀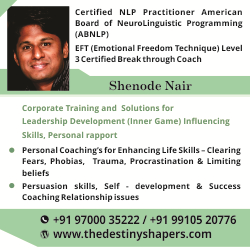 ਀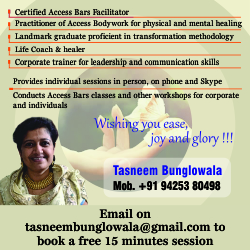 ਀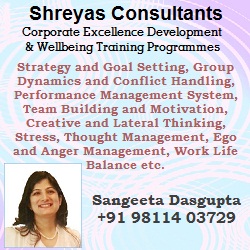 ਀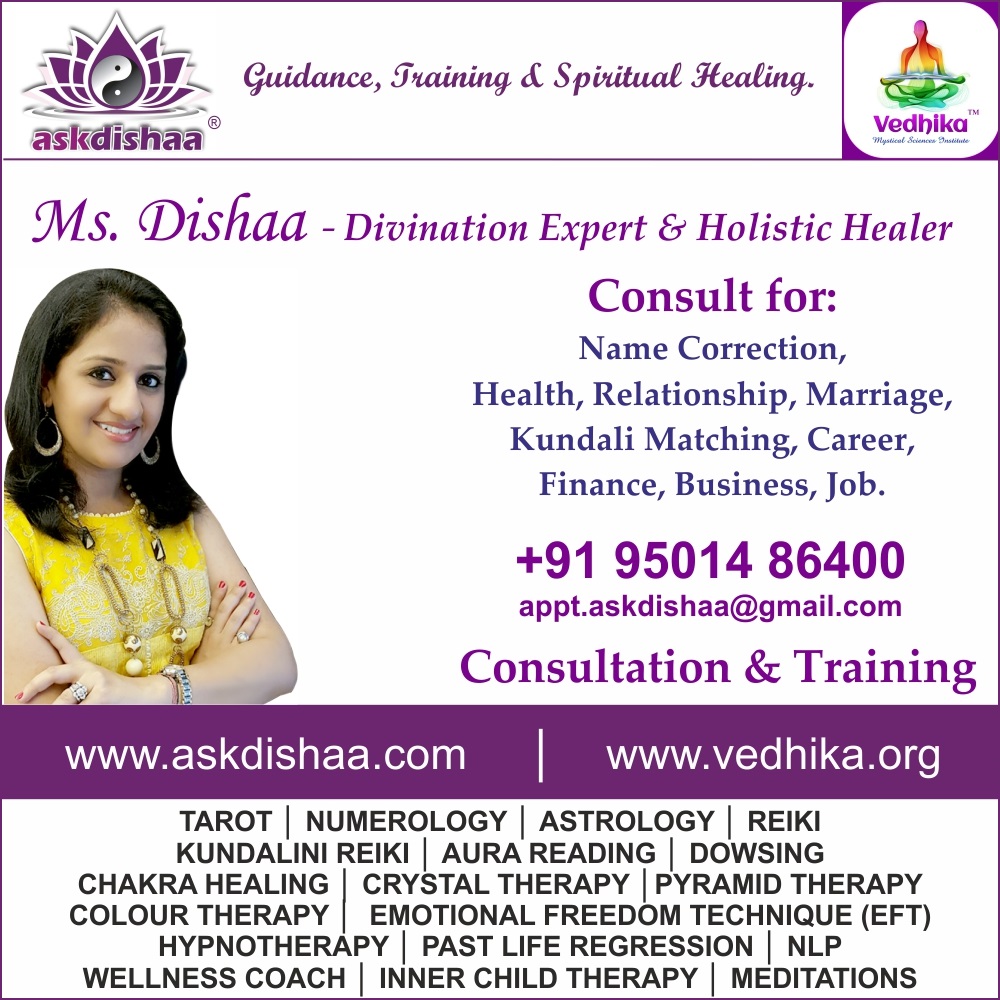 ਀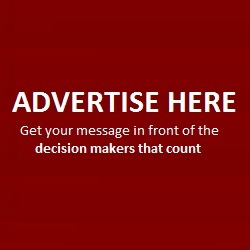 ਀