HOLISTIC SOLUTIONS
Ms. Krisha Meetu Kapoor

A Clairvoyant by birth & a blessed channel of light she is an accomplished Angel Certified Practitioner trained under Charles Virtue, Clinical Hypnotherapist from California Hypnosis Institute of India, Theta Healer, Intuitive Numerologist, Crystal Healer...

Cosmicx Healing Art - Ms. KripaJyoti Nisha Singla

KripaJyoti Nisha Singla (PGDBM) is a Spiritual master, Energy worker, Reiki Master, Theta Instructor, and a dedicated Artist who has been working in the field of healings, spirituality, counselling, relationship healing, family therapy and alternative medicine therapies from more than 12 years.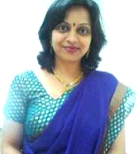 Ms. Shyamala Shukla
She is a Certified Integrated Clinical Hypnotherapist, Past Life Regression Therapist and Clinical Psychologist. She has been facilitating healings for all kinds of mental, emotional and physical problems, holistic health, anger and stress management, and personal and spiritual development. She is a Reiki Practitioner and practices Tarot and Angel Card Reading. She is an internationally Licensed teacher for Heal your Life® workshops, that have transformed lives of many individuals.

Kirti Kanodia
Kirti Kanodia is a certified Theta Healer, Trained Family Constellation Facilitator, Tarot card Reader, Past life Regression Therapist, Angel card reader, Inner child integration, Astrologer, Tasso Therapist and Reiki Master.

Dr. Geettanjali V. Saxenaa.

Past life Regression Trainer, Family Constellation Trainer, Theta Healing Trainer, Inner Child Work, Angel Therapist, Reiki healer, Hypnotherapy, Crystal Healing, Graphology, Tarot card reader & Astrologer

Dr. Rita Sethia

Rita has shown great interest in other Alternate Healing Therapies like Art of Living Basic course, Pranic Healing, Angel Therapy, Tarot Reading, Magnified HealingŪ, Crystal Reiki, Colour Therapy, Aroma Therapy and Karuna ReikiŪ to name a few.

Ace Tarot - Ms. Anju Saini

Anju Saini acknowledged as internationally known psychic, whose work as a teacher and reader has established her firmly as an expert in many paranormal fields. She has been reading the Tarot from a decade and is considered to be one of the Brilliant Tarot Reader and Counselor, known for an excellent grip over the art of Tarot Cards Reading and trainings, Reiki Healing and Quantum touch classes.

Dr. Jaspal Kaur

Kaur's Holistic Healing Center for Research and Training- Dr. Jaspal Kaur holds qualifications as MD(A.M.), Reiki Grand Master, Karuna Reiki® Master, Handwriting analyst, Master Crystal therapist, Ho-opono-pono therapist, Counselor and consultant, Workshop facilitator, Healer and Alternative Health Practitioner.

Ms. Kanak Kabra

Kanak Kabra is a certified Angel Healer, Oracle Card Reader, Sujok Therapist and a childbirth educator. She works as a spiritual counsellor and a holistic healer.

Soul Route

Co - founded by four spiritual entrepreneurs, Soul Route is one of its kind life empowerment & transformation center offering full range of psychotherapy & alternative life enhancing services aimed at cultivating healthy & successful lifestyles.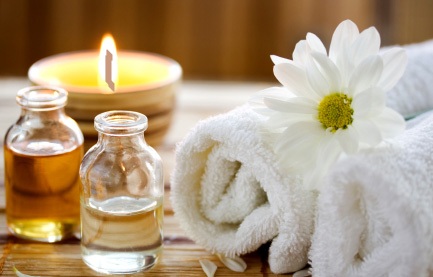 Holistic therapies are an array of self help and healing techniques which involve working with the body mind and soul. These therapies include traditional healing medications and techniques from different cultures (mostly eastern). Though modern medicine does not accept the validity of most holistic therapies, many people claim to have benefitted from them. The biggest advantage of holistic therapies is that they are natural, non-invasive and usually side-effect free. The disadvantage is that not all of them have scientific validity, therefore replacing allopathic medicine with holistic healing therapies may not be a great idea, but adopting a combination of holistic therapies and conventional medicine can have (and has had according to many) almost miraculous effects.
Some of the most popular holistic therapies are :
Acupuncture
Acupressure
Ayurveda
Biofeedback
Energy healing
Flower Remedies
Herbal Medicine
Hydrotherapy
Hypnotherapy
Light Therapy
Color therapy
Crystal therapy
Meditation
Naturopathy
Neurolinguistic Programming
Traditional Chinese Medicine
Yoga
Aromatherapy
Reiki; etc
Every holistic healing therapy has its roots in ancient wisdom and texts, before choosing one it is important to learn about the fundamentals of the therapy. The therapy whose principles you believe in the most is most likely to be effective for you.