Let your own light shine : Reiki

Inner Peace Life Coaching - Sajid Ahamed
Sajid Ahamed is "Certified trainer of NLP" and Founder of Inner Peace Life Coaching Pvt Ltd, India. He is a firm believer in high performance. He enjoys engaging in powerful conversations that lead to effective learning and results. He believe that to survive in today's competitive environments, leaders across the globe must be willing to...

Shri Positive Energy Center - Dr. Anurag Mathur

First, let me introduce myself. My name is Dr. Anurag Mathur(B.A.M.S.D.N.Y.S) .. My training includes: reiki grand master, crystal master,hypnosis master, vastu consultant, past life therapist, meditation etc. My healing is effective in diseases like Asthma, Allergy, Sinusitis, Arthritis, Blood pressure, Backpain, Cervical spondylitis, cold, diabetes, Gastric Ulcer, Scleroderma, piles, Hepatitis, Migraine, as well as other modalities...

Nitin Mohan Lal

Nitin Mohan Lal is a Reiki Grand Master and done so many spiritual healing courses. He has been practicing Reiki and other modalities since long and molded life of many people by his simple and true guidance.

Ms. Geetha Sellamuthu - Sanghamitra Centre for Wellbeing
Sanghamitra Centre for Well Being was founded in 2000 to Educate, Enrich, Evolve and Empower you on your Self Exploratory journey in a safe, caring and compassionate environment in order that you may experience wellness, peace, healing, energy, and success in all levels of your life.
A great variety of courses pertaining to the Soul, Mind, and Body are taught at Sanghamitra both by myself and experts in the relevant field.

Ace Tarot - Ms. Anju Saini

Anju Saini acknowledged as internationally known psychic, whose work as a teacher and reader has established her firmly as an expert in many paranormal fields. She has been reading the Tarot from a decade and is considered to be one of the Brilliant Tarot Reader and Counselor, known for an excellent grip over the art of Tarot Cards Reading and trainings, Reiki Healing and Quantum touch classes.

Cosmicx Healing Art - Ms. KripaJyoti Nisha Singla

KripaJyoti Nisha Singla (PGDBM) is a Spiritual master, Energy worker, Reiki Master, Theta Instructor, and a dedicated Artist who has been working in the field of healings, spirituality, counselling, relationship healing, family therapy and alternative medicine therapies from more than 12 years.

Beyond Karm - Ms. Varsha Sangal

Varsha is a creator of "beyond Karm", a foundation based up on re-alignment and re-connection of mind-body-soul. She has restored broken relationships, worked deeply with child abuse, guilt and suffering from past life connection and worked on auto-immune diseases, such as alopecia and hypothyroid


Ms. Ritu Bahri
Ritu's unique integrative Energy Healing modality is drawn from a spectrum of healing modalities, including Reiki, Karuna Reiki, Aura scanning, Chakra balancing, Embodying the living principles of self-transformational human evolution.

Ms. Anushree Vishal Nair

Her facilitation is about empowering you to create everything you desire in a different and easier way, and to change the things in your life that you haven't been able to change until now.

Ms. Neerja Poddar

Neerja Poddar has been in the practice of complimentary healing sciences for over 20 years. She has many years of hands-on experience in Behavioral, Psychological, Energetic and Spiritual Therapies.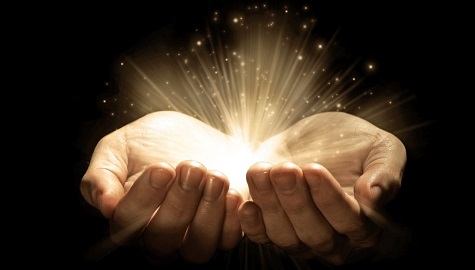 Reiki is a Japanese technique for stress reduction and relaxation that also promotes healing. It is administered by "laying on hands" and is based on the idea that an unseen "life force energy" flows through us and is what causes us to be alive. If one's "life force energy" is low, then we are more likely to get sick or feel stress, and if it is high, we are more capable of being happy and healthy
The word Reiki is made of two Japanese words - Rei which means "God's Wisdom or the Higher Power" and Ki which is "life force energy". So Reiki is actually "spiritually guided life force energy." A treatment feels like a wonderful glowing radiance that flows through and around you. Reiki treats the whole person including body, emotions, mind and spirit creating many beneficial effects that include relaxation and feelings of peace, security and wellbeing. Many have reported miraculous results. Reiki is a simple, natural and safe method of spiritual healing and self-improvement that everyone can use. It has been effective in helping virtually every known illness and malady and always creates a beneficial effect. It also works in conjunction with all other medical or therapeutic techniques to relieve side effects and promote recovery. An amazingly simple technique to learn, the ability to use Reiki is not taught in the usual sense, but is transferred to the student during a Reiki class. This ability is passed on during an "attunement" given by a Reiki master and allows the student to tap into an unlimited supply of "life force energy" to improve one's health and enhance the quality of life. Its use is not dependent on one's intellectual capacity or spiritual development and therefore is available to everyone. It has been successfully taught to thousands of people of all ages and backgrounds. While Reiki is spiritual in nature, it is not a religion. It has no dogma, and there is nothing you must believe in order to learn and use Reiki. In fact, Reiki is not dependent on belief at all and will work whether you believe in it or not. Because Reiki comes from God, many people find that using Reiki puts them more in touch with the experience of their religion rather than having only an intellectual concept of it.While Reiki is not a religion, it is still important to live and act in a way that promotes harmony with others. Dr. Mikao Usui, the founder of the Reiki system of natural healing, recommended that one practice certain simple ethical ideals to promote peace and harmony, which are nearly universal across all cultures.
"PyraVastu is a powerful science of creating balance and harmony by core level corrections, with the help of pre-programmed Pyramid Yantra. It is based on the essential principles of subtle anatomy and the laws of the universe. Here we utilize our own hidden capabilities to achieve a better tomorrow".
Pyra Vastu is a practical art to harmonize - mind, body and spirit with the environment, by just placing pre-programmed 'Pyramid Yantra' at appropriate locations to achieve health, happiness and prosperity. PyraVastu is ideal for correcting Vastu without physical-alteration, shifting or breaking home, shop or factory, Personal goal affirmations, Wealth & wellness, Fame & Power, Positivity & Happiness, Legal & Court cases, Protection & safe guard, Foreign & Higher studies, Luck & Fortunes, Family & Children, Job & Promotions, Strength & Confidence, Marriage & Love, Money & Finance, Memory & Concentration, Business & career, Energy & Vitality, Success & Progress.
Pyravastu revolution is a new, dynamic and result-oriented system designed by Prof. Dr. Jiten Bhatt is not just the usage of pyramids in vastu. This is a totally new concept created for the first time in the world. It is a precise interactive permutation and combination of the vital force within and around us known as the "Pynergy".
Dr Manjula Joshi