Workshops & Events in Kanpur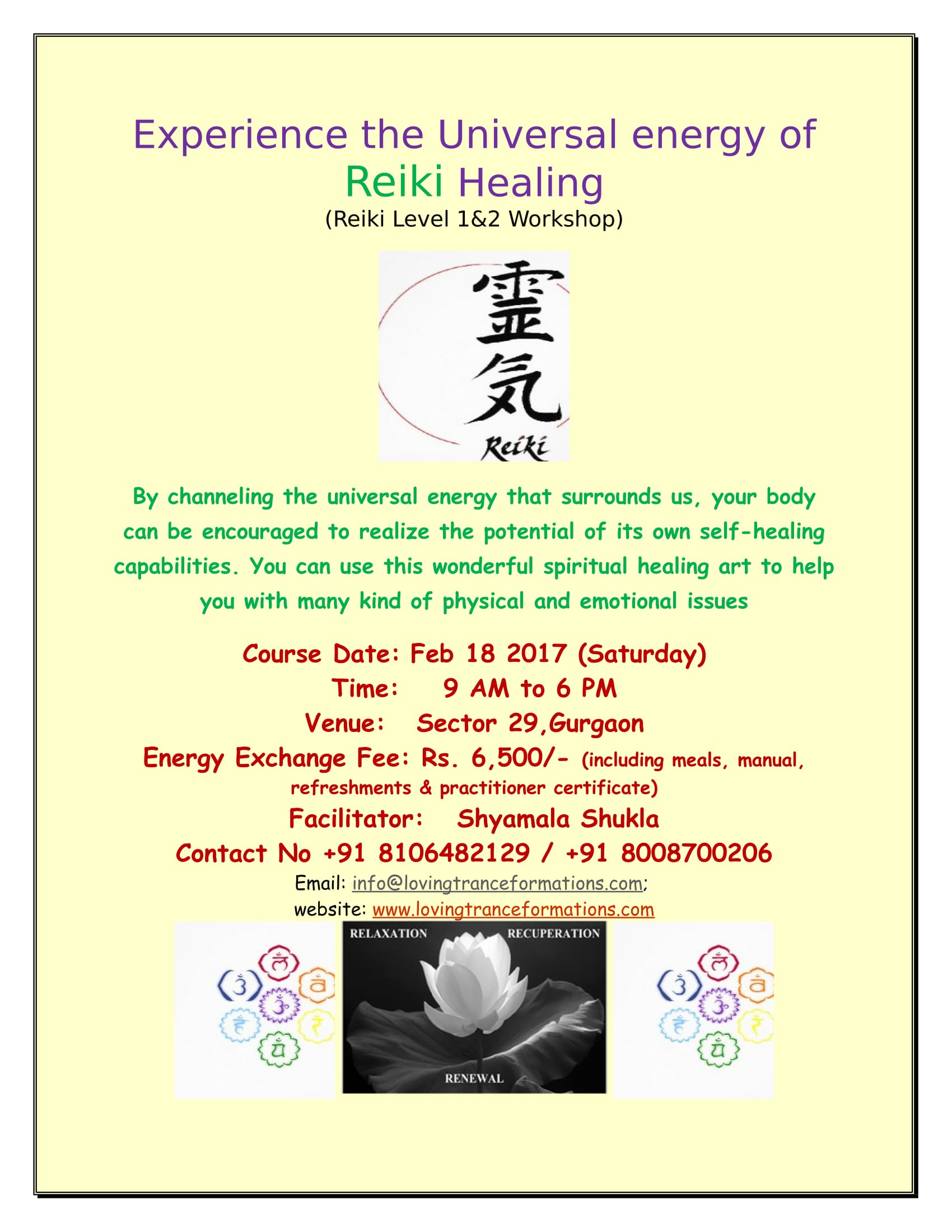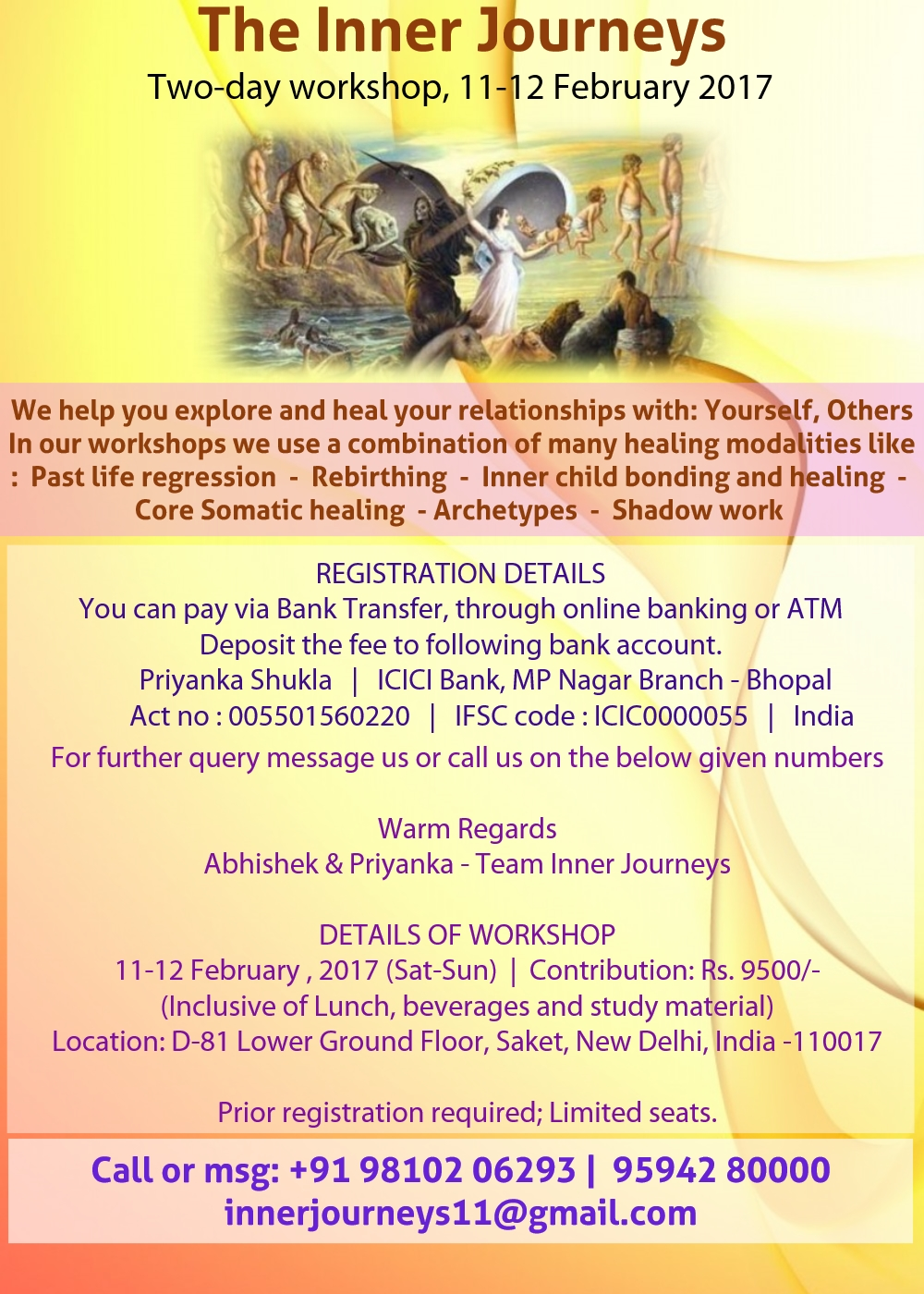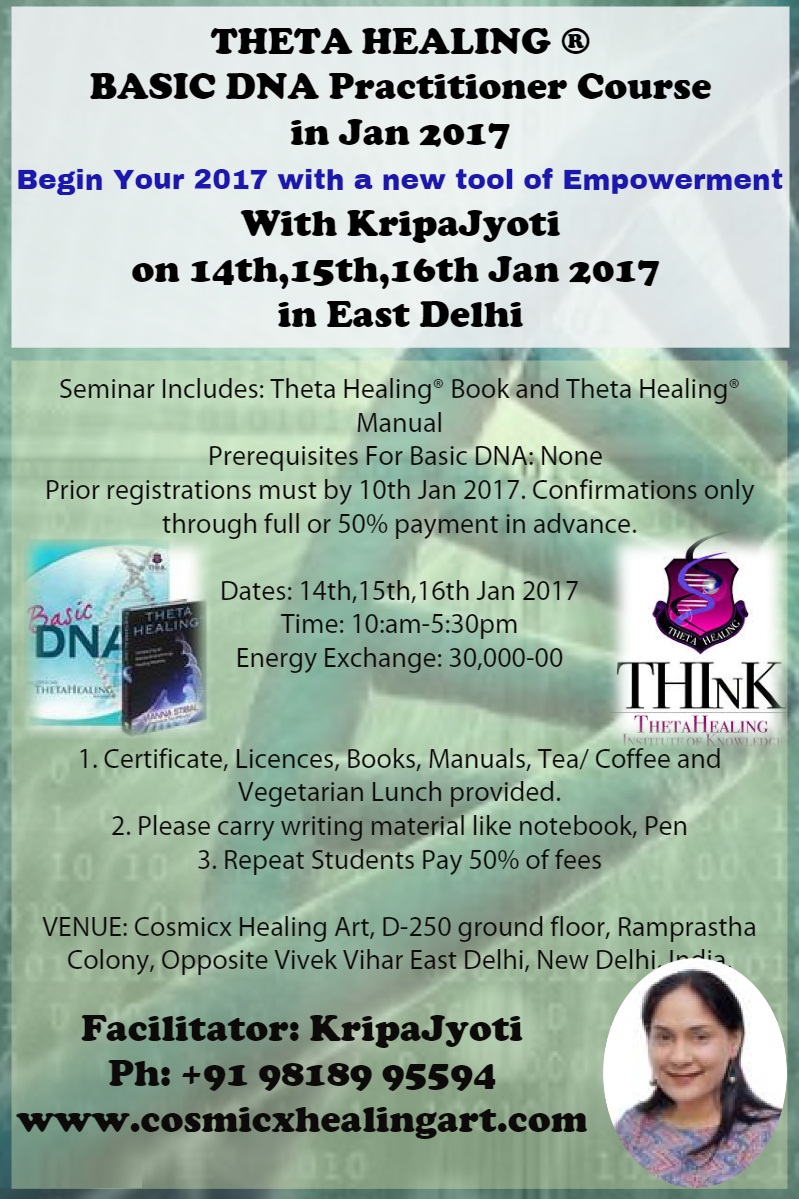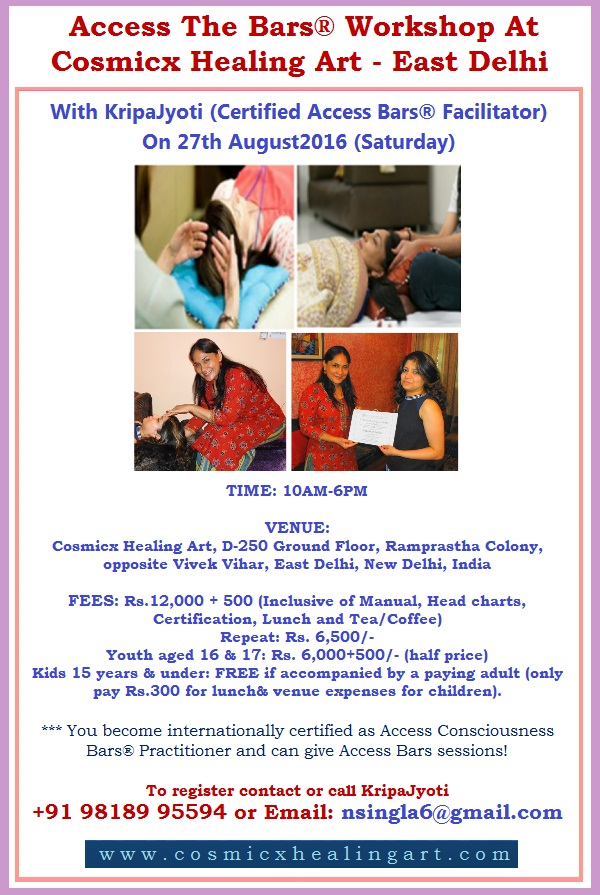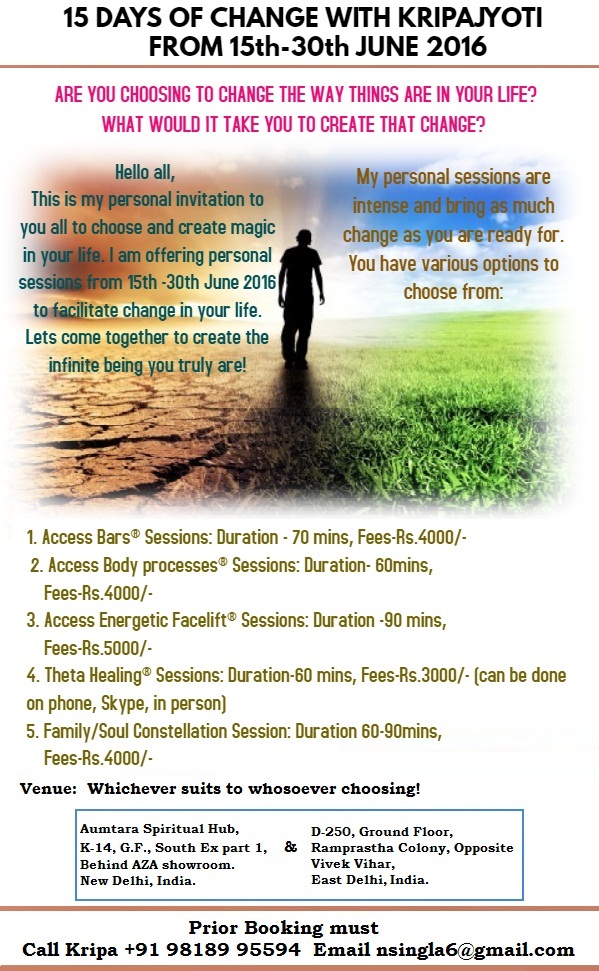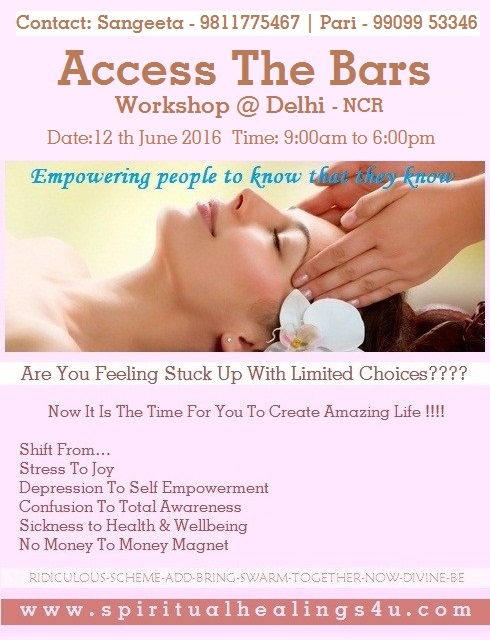 Access is all about being in question mode.
Whenever we think...we limit ourselves...
Whenever we are in the question mode..it opens up possibilities to more Money/Relationship/health etc. And you will see how magically miracles happen in your life by simply using the power of questions
Plus you will learn about major 32 points in your heads where unlimited potential is trapped.
By simply running the bars you clear off lots of limiting patterns which are holding you and your progress since not only this life but many past lives.
Most of the employees have left their jobs due to a stressful environment or pressure.
What if ACCESS BARS can contribute more to YOU ?
Make your employee more productive and innovative
Unlocks your unlimited ability to receive
Better quality of sleep
You may feel lighter or more energetic
Experiences of deep relaxation, drifting off and letting go of stress & tension
Increases and re-balances proper flow of natural energy
Improves assimilation and utilization of water/increased hydration
Assists a healthy immune system
Improves blood flow
Improves digestion
Calms nervous system / emotions
Clears mind / enhances communication & ease in relationships
Come and clear up your garbages/limitation/negative beliefs and energies.and walk out with a new life full of infinite possibilitie
We welcome you to be a part of Access Consciousness at Kanpur - NCR happening on 12th June 2016
Free for Children below 15 year
For details
Pari : +91 99099 53346
Sangeeta: +91 9811775467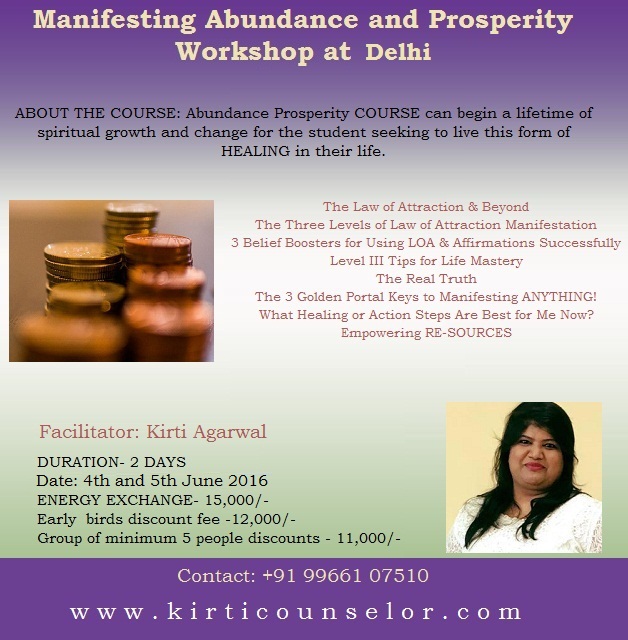 THETA HEALING® BASIC DNA Practitioner Course With KripaJyoti
22,23 & 24th Apr 2016 in Kanpur - NCR
THETA HEALING® is a great way to remove the beliefs that block you from achieving your goals weather they are personal or professional. By removing the negative programs it will allow you to move forward and achieve what your mind is set on.
Scientists say, the Theta brain frequency alleviates stress, reduces anxiety, facilitates deep relaxation and improves mental clarity and creative thinking. It also reduces pain, promotes euphoria and provides access to INSTANT HEALING.
THETA HEALING® is a technique that teaches how to put to use our natural intuition, relying upon unconditional love of the Creator Of All that Is. With THETA HEALING® you will learn that everyone has intuitive abilities that can be used to bring about spontaneous physical and emotional healing to help yourself as well as your friends and family.
THETA HEALING® is an energy healing technique that will enable you to enhance your life physically, emotionally and spiritually. It is a powerful tool for mental health and helps with the following:
1. Self Esteem
2. Relationships
3. Self-expression
4. Developing intuition
5. Discernment & Clarity
6. Connecting to the divine source
7. Safety
8. Ability to express truth easily & effortlessly
9. Communication
10. Decision making
11. Confidence
12. Motivation
13. Self-empowerment
14. Release fears and phobias
15. Connect with Higher Self
Basic DNA
The heart of the Basic DNA seminar is the practice of techniques that allow you to change life patterns held in place by core, genetic, historic and soul beliefs, either self inflicted or externally imposed. Theta Healing® we believe you inherit beliefs and emotions from your ancestors. This level we call the genetic level
The student will learn to identify his/her own beliefs as well as to practice pulling them for others in the seminar. This practice can quickly reveal systems of belief, showing the body how to replace limiting beliefs or feelings with positive ones.
Seminar Includes: Theta Healing® Book and Theta Healing® Manual
Prerequisites For Basic DNA: None
Get 10% concession if registered with full payment by 31st March 2016. Confirmations only through payment.
Note:
1. Certificate, Licences, Books, Manuals, Tea / Coffee and Vegetarian Lunch provided.
2. Please carry writing material like notebook, Pen
3. Repeat Students Pay 50% of fees
Venue: Cosmicx Healing Art, D-250 Ground floor, Ramprastha Colony, Opposite Vivek Vihar East Kanpur, New Kanpur, India.
Facilitator: KripaJyoti - Mobile: +9198189 95594
For more info: log on to
www.cosmicxhealingart.com
Only limited seats available - Hurry and grab yours!!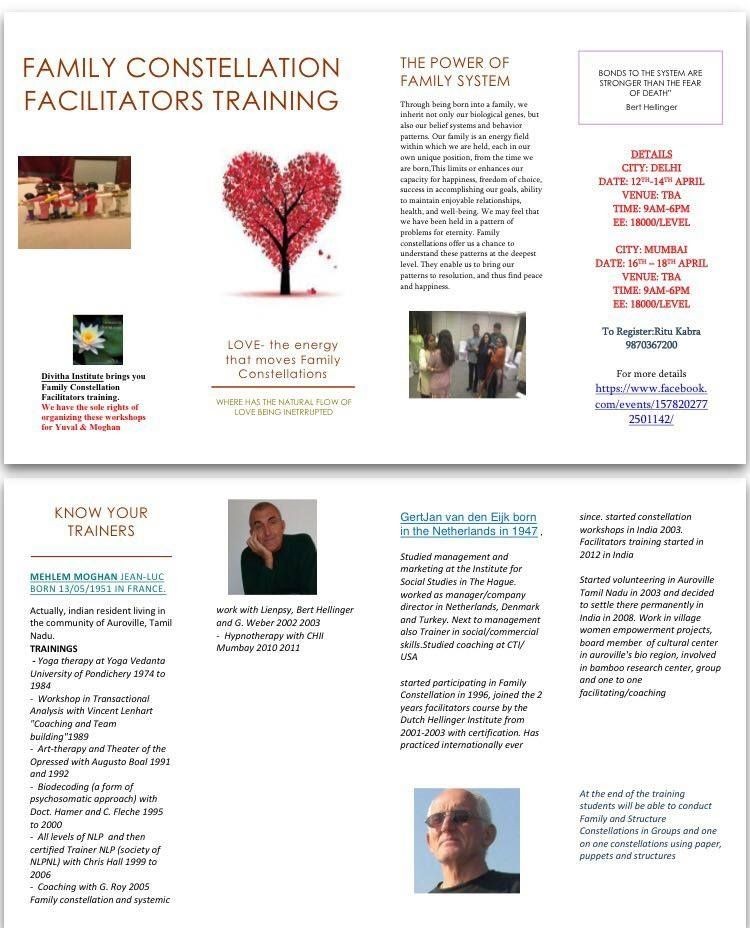 Discover The Power of Energy Healing & MAGNIFY Your Potential in Your Career, Money, Goals, Health, Relationships & More.. Learn why everything is energy, and how you can use this scientific fact to enjoy a stress-free, struggle-free life at my FULL Day Workshop (If you're not consciously applying energy work to improve the quality of your life, you're probably missing out.) Click on Link to register www.facebook.com/events/884300654982729/
Astral Projection Workshop By Dr. Sandeep Bhasin
Astral projection is an experience in which one can feel their Astral Body separating from Physical body and travels in Astral Dimension.
This is a 2 day workshop based on deep research and self experience of Dr. Sandeep Bhasin in art and science of Astral Projection.
This workshop will cover all theoretical and practical details of Astral projection. Dr. Sandeep is going to share a breakthrough method for Astral projection which activates Astral Body quickly and assures high success rate in Astral projection.
Workshop includes
Full Theory of Astral Projection
Learning Foundations Of Astral Projection
Activating Astral Body for OBE
How to separate Astral Body from Physical Body
Guiding Astral Body in Astral Planes
Meeting Departed loved Ones in Astral Dimension
Communicating with Angels, Spirit Guides in Higher astral Planes
Manifesting your goals through Astral Projection
Basic Rituals of kabbalaha for space clearing and Banishing unwanted energies
Psychic protection
Free Talk on Astral Projection on 12th September 6 p.m to 8 p.m at 9/10 Nehru Enclave near Kalkaji Police Station
Course fee - 12,000 INR
Early Bird Discount- 10,000 INR
Tel: +91 98187 04499
Jikiden Reiki Awareness Talk
This awareness talk on Jikiden Reiki is an interactive session by Shihan Amit Singh who has more than 16 years of experience in Reiki & other forms of alternative medicine.
He will share amazing results and numerous possibilities with this incredible healing method and how this miraculous power helps in leading a healthy and joyful life.
What is Jikiden Reiki?
The word 'Jikiden' means direct. Jikiden Reiki is an energy healing method which is treatment focused that helps heal emotional, physical & psychological conditions. It is a simple and powerful natural healing method which also heals past karmic baggage which could cause unwanted situations & diseases.
Why Jikiden Reiki?
Mikao Usui Sensei, an enlightened being, the founder of Reiki used to say that Reiki is capable of healing every sickness & bringing us peace and good health.
The practice of Reiki can repair our body by undoing blocks and purging us even of karmic imprints.
Jikien Reiki puts us in the direct lineage of Dr. Chujiro Hyashi - a medical doctor & a renowned healer. Jikiden Reiki is a simple, pure, effective and a teachable healing method that leaves no aspect of healing process to the healer's imagination.
We learn how to tangibly monitor the healing process and assess improvements with great accuracy.
We learn Dr. Hyashi's version of Reiki symbols and Kotodamas (spiritual words) and when to, where to & how to use them correctly to enhance the effectiveness of the Reiki treatment.
Jikiden Reiki has a history of showing effective results even in curing the most difficult and mysterious sicknesses. It also heals negative mental states such as grief, guilt, shame, anger, and even harmful habits and patterns thus bringing peace & harmony to the mind.
This invitation is open to all including already practicing Reiki teachers / healers, you would be introduced to the many new ideas and methods which either got lost or remained undiscovered.
All are cordially invited to benefit from this Free Talk.
To confirm your participation
E mail: info@reikihealing.co.in
Ph: +91 99530 43651 or 97115 68076
Please visit :
http://www.reikihealing.co.in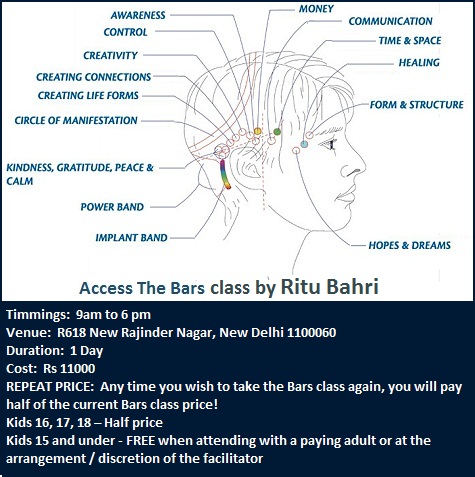 Do you remember the last moment in your life when you were totally relaxed and nurtured and cared for? Or has it been a little too long since you received healing and kindness without any judgment of your body or your being?
An Invitation from Access Consciousness® founder, Gary Douglas and co-founder Dr. Dain Heer
The first class in Access is The Bars®. Did you know there are 32 points on your head which, when gently touched, effortlessly and easily release anything that doesn't allow you to receive? These points contain all the thoughts, ideas, beliefs, emotions, and considerations that you have stored in any lifetime. This is an opportunity for you to let go of everything!
Each Access Bars® session can release 5-10 thousand years of limitations in the area of your life that corresponds with the specific Bar being touched. This is an incredibly nurturing and relaxing process, undoing limitation in all aspects of your life that you are willing to change. How much of your life do you spend doing rather than receiving? Have you noticed that your life is not yet what you would like it to be? You could have everything you desire (and even greater!) if you are willing to receive lots more and maybe do a little less! Receiving or learning The Bars® will allow this to begin to show up for you.
Access Bars® has assisted thousands of people to change many aspects of their body and their life including sleep, health and weight, money, sex and relationships, anxiety, stress and so much more. At worst you will feel like you have just had a phenomenal massage. At best your whole life can change into something greater with total ease.
Taking the Access Bars® class is a prerequisite for all Access Consciousness® Core Classes as it allows your body to process and receive the changes you are choosing with ease.
Facilitator-Ritu Bahri
+91 99014 52012
Please visit :
http://www.ritubahri.com/blog/access-consciousness-bars-healing