CHILDBIRTH ASTROLOGY
Ms. Ridhii Kapoor

Ridhii Kapoor began her journey, and has spent a number of years studying various modalities in depth, and still continues to do so. Healing and energy work is her passion and she truly believes that the magic is within all of us.

Ms. Arti Mittal

Arti Mittal is an Astrologer, Hypnotist & NLP expert. She combines hypnotism and astrology to help unblock repressed aspects of the personality, as well as working on the links between your birth chart, karma and pre-birth experiences. She specialises in combining both astrology and hypnotism...

Ms. Dishaa

As so rightly affirmed by Reiki Grandmaster Dishaa, a young and dynamic lady, an M.B.A turned natural healing expert from Chandigarh (India) for whom life has always been a 'Love for the Moment' which is beautiful yet compassionate...


Rajavardhan - Sri Varaahi Holistic Healing
Rajavardhan is a Astrologer, Theta Healer, Shamanic Healer, Vastu & Maha Vastu Consultant, Access Bars Practitioner, DORN Therapy (Healing) Germany Expert. Founder of Sri Varaahi Holistic Healing.

Kirti Kanodia
Kirti Kanodia is a certified Theta Healer, Trained Family Constellation Facilitator, Tarot card Reader, Past life Regression Therapist, Angel card reader, Inner child integration, Astrologer, Tasso Therapist and Reiki Master.

Dr. Geettanjali V. Saxenaa.

Past life Regression Trainer, Family Constellation Trainer, Theta Healing Trainer, Inner Child Work, Angel Therapist, Reiki healer, Hypnotherapy, Crystal Healing, Graphology, Tarot card reader & Astrologer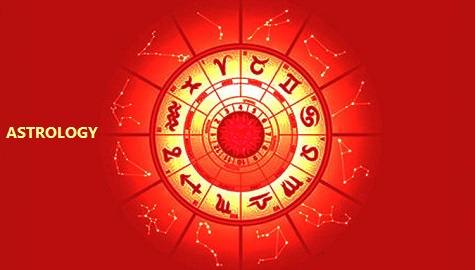 Searching for the Ultimate Happiness IN YOUR LIFE!
When are you going to give birth to a child?
Any misfortune during pregnancy?
Birth of a child is the most exciting moment for a family. Children bring lot of expectation and dreams for the parents. When a child's birth takes place, parents start recognizing the responsibilities they have towards the child. Birth of a child in any family is considered very essential for the continuity of family. Children also bring joy and happiness to the Parents and family which no other thing in this world can bring. Hence child birth is a certain necessity in any family and for any married couple. A child is a link that keeps family together. For any married couple life without child becomes meaningless.No one thinks that there could be some reasons behind couple due to which there are not having a child. As everything is predestined, even the birth of child is controlled by destiny.
The Childbirth/Progeny Report will provide you the analysis of your horoscope in regard to childbirth the best time, period and many more relevant things. The horoscope of the couple is analyzed to the last minute detail. The factors affecting the delay in child birth are pinpointed and the remedies are suggested accordingly. There could be different astrological factors and planetary combinations which could be causing the delay and obstacles in getting blessed with the happiness of child birth.
The Progeny Report will provide following issues:
What will be the best time to conceive
Is the pregnancy period free of any malefic effect
Is there any chance of miscarriage
How many children will I have etc.
Remedies for getting children?