Women's Health & Fitness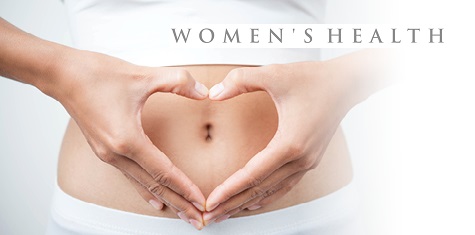 BREAST CANCER AWARENESS
Identifying Breast Cancer
Awareness of any change while looking and feeling one's breasts is an essential way of identifying breast cancer in its early stage and arresting any further harm. Any alteration to how they feel and look requires a consultation with a doctor. Alteration of breasts occurs periodically all through the monthly cycle and throughout a woman's lifespan. Other factors like menarche, age, pregnancy, breast feeding, hormone replacement therapy (HRT) and menopause affect and alter breast development. Taking the time to study one's breasts and knowing what is normal will benefit in being aware of any alterations in order to stop any further damage to the body.
The best way to examine one's breasts is in a shower using either soapy water, talc or a moisturizer which will help move hands more smoothly over the breasts. For women that are big in build, lying down would make it easier to palpate breasts
How and what to check for in breasts?
Physical characteristics like puckering, redness or inflammation, or dimples would be noticeable while standing in front of a mirror
Check for nipples that look drawn in or are changing direction
Look for discharge from nipples while gently squeezing breasts and any kind of rash that occurs around the nipples
Be aware of any persistent ache or throbbing pain in the breast or in the armpit area that is not due to the monthly period
Palpate with hands to feel for any swelling, lumps or bumps that feel unlike the rest of the breast tissue
Also check for swelling and lumps surrounding the breasts in the area of the armpits, below the collarbone and upper arms.
When to do a breast check?
An ideal check would comprise of palpating breasts every few days as changes occur around the time of monthly periods and might be misleading. Knowing how breasts feel around that time and at other times would set the benchmark for discerning unusual changes. For menopausal women a breast exam should be conducted by themselves as often as possible to check for unusual feeling lumps.
Devices to check breasts
Though there are many breast self exam kits available in the market over the counter, it is still advisable for women that qualify for examination to go for a mammogram if they detect any signs or symptoms like lumps in the breast or seek advice from a GP who might refer the case to a breast clinic that specializes in the detection of a breast condition. A biopsy or ultrasound would help detect or rule out the possibility of a serious condition.
Five steps to breast cancer awareness
Awareness of what should look and feel normal
Looking for abnormal changes
Look for physical and palpable changes
Consulting the GP immediately
Getting a breast exam done as advised at the earliest