Life Coaching
Ms. Dishaa

As so rightly affirmed by Reiki Grandmaster Dishaa, a young and dynamic lady, an M.B.A turned natural healing expert from Chandigarh (India) for whom life has always been a 'Love for the Moment' which is beautiful yet compassionate...

Ms. Renu Thakur

I obtained an understanding of the human life and its joys and sorrows, how the body functions/dysfunctions and so on. I also came to awareness of the fact that the delicate balance between health and disease has a lot more than just being limited to the physical to it, its physiological aspects were just manifestations...


Ms. Malvika Kapoor
Malvika is an Access Consciousness Bars facilitator, Access Consciousness Body Process facilitator, Life coach, Counselor, Healer, Distant Healer, Healer for relationship issues, Grief, Loss, Fear, Depression, Health, Pain and Emotional issues.

Ms. Shruti Parashar

Mrs. Shruti Parashar, is a Reiki Master Practioner in Usui Shiki Ryoho Reiki since 2002. She has practiced crystal healing and taught Reiki for personal healing, recuperation post ailments, Goal Setting and Chakra Balancing. Crystal healing is about finding the intuitive resonance of crystals...


Shyam Kalle
Life Coach, certified by ICF (International Coaching Federation), and certified NLP Master Practitioner. Conduct individual Coaching sessions, and and NLP Workshops for for Executives, Managers, Business persons, Career Aspirants and Individuals who would like to bring about a transformation in their lives.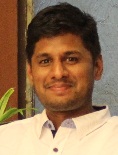 The Destiny Shapers - Shenode Nair
A healer by heart, a strategist and performance coach, Certified as a NLP Practitioner American Board of NeuroLinguistic Programming(ABNLP), Certified as a EFT (Emotional Freedom Technique) Level 3 Practitioner. (AAMET), Certified as a Breakthrough Coach

Soul Route

Co - founded by four spiritual entrepreneurs, Soul Route is one of its kind life empowerment & transformation center offering full range of psychotherapy & alternative life enhancing services aimed at cultivating healthy & successful lifestyles.

Satvakirani

Satvakirani is a decade old healing firm located in Mumbai specializing in core cause elimination issues through deep-rooted alternative healing modalities therapies and workshops. Satvakirani is managed by Kavita Israni and her son Veejay Israani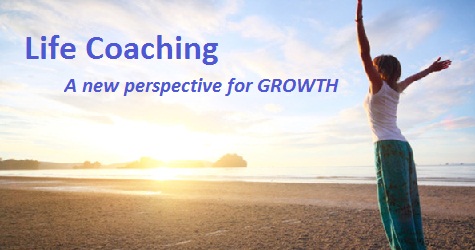 Are You?
At a point in your 20's or 30's, where you are asking yourself 'Is This It?'
Do you feel like life has lost its magic?
Are you stuck, lost or frustrated with the direction (or lack thereof!) that your life is going in?
Struggling to make decisions as to what to do next?
Hate your job and would love to do something different but are holding yourself back?
Afraid it will never happen for you?
Feel that everyone else is doing much better and is much happier that you are?
Life can be messy. It can be tough and frustrating when you feel like you're a million miles away from where you thought you would be. You know you need to make a change. But change can be a real pain ? how do you know if you're making the right decision? There are so many possibilities and it feels overwhelming! How can you know what's the right thing to do? It doesn't help that the voice in your head is also telling you that you're not good enough, not smart enough or not brave enough to make it happen.
But you know what?
You already know that you're capable of so much more! That you are more than capable of being happy and living your dream. That's why you're here reading this now, you're searching for an answer that will help you move away from that anxious feeling in your heart and towards a life that is truly yours.
Is this what you want?
To gain clarity about who you are at the core of your being and how to take action towards owning your own life.
To spend your personal resources of time, money, energy and love on the things in your life that you actually care about.
To realise your potential and strengths in pursuit of passionate work.
To have a clear life vision and focus so that you finally feel like you're self-directing your own life.
To learn how to say no without feeling guilty and be able to deal with negative emotions.
To overcome that feeling of 'not good enough'.
Ultimately, to unleash your inner strength and personal power!
What is a life coach?
A life coach is not a psychiatrist. He is someone who will help improve your personal and/or professional life by offering support and encouragement while suggesting new ways to achieve your goals. A life coach is more of a partnership than anything else. It is a support system with one goal in mind: improving your quality of life.
Certified help
A life coach will ideally have a substantial amount of experience and education in his own field, as well as the required coaching certifications. Certification assures that high standards are set while reinforcing professional coaching as a distinct and self-regulating profession.
Whether your coach is degreed, certified or not, be sure that he has a winning track record before pulling out your checkbook.
What does a life coach do?
Professional coaches, through a partnership with the client, are there to help produce positive results, whether in their professional or personal lives. They help people perform better and ultimately improve the quality of their lives.
In most cases, a life coach is required when the person is in a transition phase and needs support for any of the following reasons:
Reassessing life goals and developing action plans
Lack of balance between work and life
Difficulty dealing with stressful situations
Difficulty making life decisions
Prioritizing projects and timelines
Improving relationships
Urgent situations involving high risks or challenges
Identifying core strengths and maximizing their potential
Simplifying life to reduce stress and increase productivity
Help with time management
Lack of control over life
Trained to listen, observe and customize an approach to the client's needs, the coach will work to find solutions and strategies that will help the individual out of the rut they are in.
why it works
Unlike other forms of self-help or therapy, life coaching offers a new look on basic human needs. Partnership, support and know-how are areas that distinguish life coaching from other therapies.