Safe holistic therapy : Reiki
Dr. Jaspal Kaur

Kaur's Holistic Healing Center for Research and Training- Dr. Jaspal Kaur holds qualifications as MD(A.M.), Reiki Grand Master, Karuna Reiki® Master, Handwriting analyst, Master Crystal therapist, Ho-opono-pono therapist, Counselor and consultant, Workshop facilitator, Healer and Alternative Health Practitioner.

Ms. Anju Saini

Anju Saini acknowledged as internationally known psychic, whose work as a teacher and reader has established her firmly as an expert in many paranormal fields. She has been reading the Tarot from a decade and is considered to be one of the Brilliant Tarot Reader and Counselor, known for an excellent grip over the art of Tarot Cards Reading and trainings, Reiki Healing and Quantum touch classes.

Dr. Rita Sethia

Rita has shown great interest in other Alternate Healing Therapies like Art of Living Basic course, Pranic Healing, Angel Therapy, Tarot Reading, Magnified Healing®, Crystal Reiki, Colour Therapy, Aroma Therapy and Karuna Reiki® to name a few.

Gguiding Angels - Arpita Banerjee

She is a certified NLP Practitioner, Clinical hypnotherapist, Tarot coach, Reiki Master, consultant of Dermatoglyphics Multiple Intelligence test (DMIT), Psychometric Multiple Intelligence test (PMIT) and a psychological counsellor...

Swastya Holistic Healing Centre - Ms. Rajkumari Saharia

Mrs. Rajkumari Saharia is the Founder of the SWASTHYA HOLISTIC HEALING CENTER at Kolkata and she practices extensively, all over India. She is a Hypnotherapist (CHII), Past Life Regression Therapist (Life University), Aura Photographer, Redikall Healer, Soul Temple Healing, Mood Managers Healing,...

Dr. Geettanjali V. Saxenaa.

Past life Regression Trainer, Family Constellation Trainer, Theta Healing Trainer, Inner Child Work, Angel Therapist, Reiki healer, Hypnotherapy, Crystal Healing, Graphology, Tarot card reader & Astrologer

Ms. Geetha Sellamuthu - Sanghamitra Centre for Wellbeing
Sanghamitra Centre for Well Being was founded in 2000 to Educate, Enrich, Evolve and Empower you on your Self Exploratory journey in a safe, caring and compassionate environment in order that you may experience wellness, peace, healing, energy, and success in all levels of your life.
A great variety of courses pertaining to the Soul, Mind, and Body are taught at Sanghamitra both by myself and experts in the relevant field.

Ms. Poonam Sharma

Poonam Sharma is widely known for offering superior standard and precise services. Based in Chandigarh, she runs a Wellness Centre called Krish Consultation. The Centre is widely visited by a broad clientele within and across the nation.


Ms. Ritu Bahri
Ritu's unique integrative Energy Healing modality is drawn from a spectrum of healing modalities, including Reiki, Karuna Reiki, Aura scanning, Chakra balancing, Embodying the living principles of self-transformational human evolution.

SHREE POSITIVE ENERGY CENTRE - Dr. Anurag Mathur

First, let me introduce myself. My name is Dr. Anurag Mathur(B.A.M.S.D.N.Y.S) .. My training includes: reiki grand master, crystal master,hypnosis master, vastu consultant, past life therapist, meditation etc. My healing is effective in diseases like Asthma, Allergy, Sinusitis, Arthritis, Blood pressure, Backpain, Cervical spondylitis, cold, diabetes, Gastric Ulcer, Scleroderma, piles, Hepatitis, Migraine, as well as other modalities. In short, I have dedicated my life to helping people for fast healing solutions using energy healing.

Cosmicx Healing Art - Ms. KripaJyoti Nisha Singla

KripaJyoti Nisha Singla (PGDBM) is a Spiritual master, Energy worker, Reiki Master, Theta Instructor, and a dedicated Artist who has been working in the field of healings, spirituality, counselling, relationship healing, family therapy and alternative medicine therapies from more than 12 years.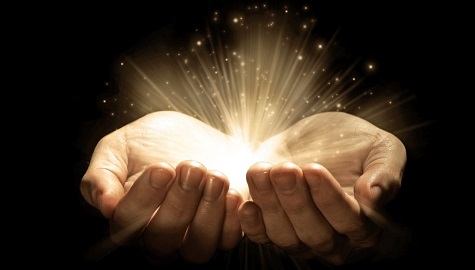 Reiki is a gentle technique that reduces stress and promotes healing and relaxation. It is a simple and safe holistic therapy that influences the body, mind, emotions and spirit.
Reiki Transforms Energy
Reiki is grounded in the belief that life force energy flows within us all. When this life force energy is low, stress, illness and disease occur. Reiki works by improving this life force energy and bringing about a sense of peace and wellbeing and enhancing a person's quality of life.
Reiki Treatment
To receive reiki a person can sit in a chair or lie on a padded table. They remain fully clothed. A reiki practitioner then gently places their hands on or near certain points of the body. Treatment usually lasts between 60-90 minutes and is deeply relaxing. Reiki is simple to learn and can be taught to people so they can perform reiki on themselves.
Reiki Principles
Reiki is a spiritual healing practice but it is not a religion. Since reiki was developed in the 1920s different systems of reiki have developed. However, they all share the same five precepts or principles:
1 Do not become angry
2 Worry about nothing
3 Express your gratitude
4 Be diligent in your work
5 Be kind to others
Reiki Complements Other Treatments
Reiki can promote healing on its own but can also support other healing modalities. Reiki doesn't interfere with or diminish the effects of other health or medical practices and can:
1 Reduce negative side effects
2 Shorten healing time
3 Reduce or elimiate pain
4 Reduce stress and
5 Help create optimism
Reiki is increasingly accepted in health and community care facilities including hospitals, hospices and cancer support units.
Reiki is a healing practice that is so gentle it can be safely performed on babies, the frail and the sick. It brings about a deep sense of relaxation and contentment and can complement other healing treatments.