Zumba Dance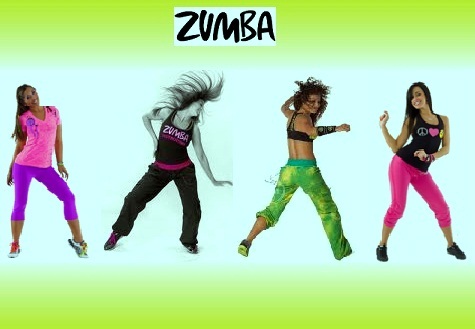 Benefits of zumba
Zumba dance benefits are complex, varied and largely depends on their motivation to attend classes. In fact, the practice of Zumba is difficult to define. Some people think of it as a fitness workout. Others consider it an effective way to shape the body. Zumba is a type of group exercise that transforms traditional dance steps into fun and work-out activities. Zumba is reckoned as a panacea by health experts and the far-ranging health benefits of Zumba include weight loss, improved cardiovascular health and mood-lift. Since it is based on dance and music, it has a universal language and people of any nationality can relate to it. In fact these dance moves are easy to learn. You will see movements repeated enough times to make it easier to see and move on. Zumba promotes flexibility, strength, stamina, mental agility and happiness, making it the perfect program for people who are bouncing back from an injury or surgery. The program is suitable for hospitals, rehab centres or as an in-home service, where an exercise program is often needed to help complete the rehabilitation process.
Health benefits of Zumba
It is a complete body workout. This fitness method touches every muscle of the body.
There is particular attention paid to hips and abdominals in Latin dances and therefore, Zumba is perfect for their toning. Thighs and butts get ample exercise through Zumba and you might end up feeling quite sore after the first session.
Zumba programming includes regular warm-up and cool-down sessions. Health benefits of Zumba also include flexibility build up.
There is a fast rate of calorie burn during a Zumba session. The class is exclusively choreographed to provide you with intervals of fast paced movements that offer maximum fat burning benefits.
The fast moves are synchronised with slow push-ups against a wall and squats to exercise different muscle groups.
Zumba is safe for any age group The cardiovascular health improves a lot with Zumba. It has been found through research that physical activity that stresses the heart is very important to maintain good cardiovascular health. Zumba falls into this category of activity.
Apart from weight loss, Zumba is an excellent way to improve coordination.
Endomorphins or the 'feel good' hormones are released when you exercise. Thus, Zumba lifts the mood. Considering that it is a dance move, it leaves you with a sense of euphoria. Dancing has often been recommended to cure depression.