Yoga Phenomenon - Getting the Most Out of Yoga
Mr. Sarvanan - Tranzend

You Live - when you can create a future of your choice - A life of your dreams - Happy, abundant and Healthy. You have the power to transcend your limiting reality, be free from the burdens and limitations and live the life of your dreams.

Rahul

Rahul is a very competent researcher with ability to contribute as a spiritual healer & life transformation coach, with a passion of helping people in getting rid of problems & grow in all aspects of life.

Mr. Rishi Kumar Puri

He has been a Reiki practitioner since he took his First and Second Degree from Dr. L M Puri a well-known Reiki Grand Master in Kolkata in the year2002. Since then he has been practicing Reiki in India

Soul Route

Co - founded by four spiritual entrepreneurs, Soul Route is one of its kind life empowerment & transformation center offering full range of psychotherapy & alternative life enhancing services aimed at cultivating healthy & successful lifestyles.

Pallavi Velugu

Pallavi Velugu, a Wellness Consultant and Trainer, is a Past Life Regression therapist and Clinical Hypnotherapist certified by the California Hypnosis Institute, Mumbai; Life Between Lives Therapist from Past Life Regression Academy, UK and registered with the Indian Board of Alternative Medicines.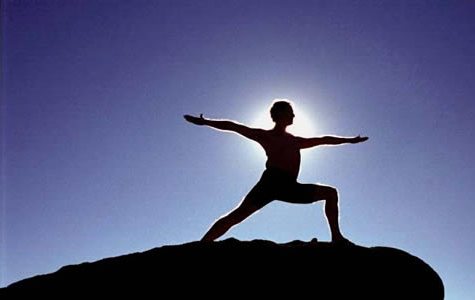 These days our health is more important to us than ever. We are starting to realize though, that traditional medicine may not be the end-all answer. Many people are using Yoga to enrich their lives in several ways. After a stressful day of work, many Yoga practitioners say that doing Yoga helps them relax better than anything else they may have tried in the past. Despite popular belief there is more to Yoga than complicated and painful poses. Yoga can help its practitioners enrich their lives in several ways.
Yoga, as we know it now, came from the Hindu religion. The Hindu traditional elements of moral principles, postures and poses, meditation, and even spiritual philosophies can be found in modern Yoga.
Practitioners of Yoga claim that its teachings have improved their overall health and an overall sense of well-being and mental clarity. Yoga's teachings can even be found in other cultures. The Hindu religion uses Yoga as a sort of physical conduit of god; where as traditional Buddhists use Yoga as a tool in reflective and insightful meditation exercises. While Yoga's influence has crossed borders and oceans, Yoga itself is not a religion. Its practices, techniques and even some common spiritual connections have been used in many religious groups. Regardless of beliefs, one statement that is agreed upon is that Yoga can and does help its parishioners master their mind, body, and emotions.
In the past, the original Yoga teachings were only taught to dedicated students and instructors. In recent years, the techniques and teachings of Yoga can be found as close as your nearest local gym, many of whom offer traditional Yoga classes.
Yoga has been found to be helpful in both physical and emotional stress. Its many benefits and the ease of its practice are the reason that the "Yoga phenomenon" has stepped out of new-age bookstores and into living rooms all over India.