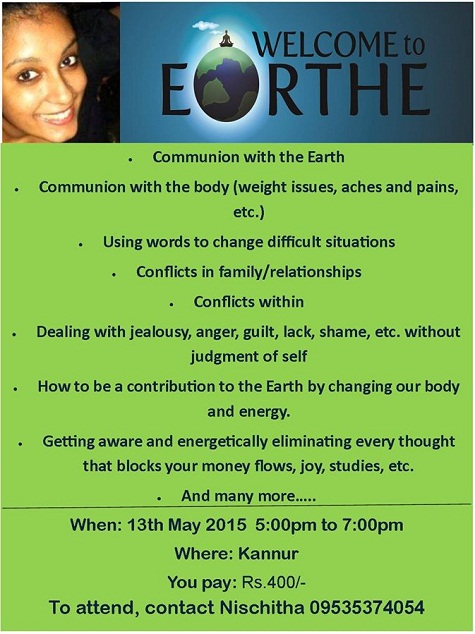 Kannur friends!
If you know life could be a lot more joyful & better here on this planet, if somewhere deep down you know magic is possible, I would love to have you at this two hour workshop to show you a glimpse of what we are capable of and how potent all of us are.
In Kannur on
13th May 6:00pm to 8:00 pm
16th May 5:00 pm to 7:00 pm
Limited seats. So if interested, confirm ASAP
If you would like to have a chat with me to know more, feel free to pick up your phone and call me. My number is +91 95353 74054.
If you would like to address something that is not working for you with regard to your relationships, body, money, or anything of magnitude that's weighing you down, and would like to have a private one on one session with me, we can schedule an appointment between May 12th and 17th