Transformational Life Coaching

Ms. Anjali Nagpal
Anjali Nagpal is a business trainer, a life coach and workshop facilitator certified to present Heal Your Life transformational workshop worldwide (based on the philosophy of Louise L Hay) approved by Hay House, US. She also conducts others workshops relating to self healing.


Ms. Roshani Shenazz
Roshani Shenazz is into Life Coaching, Angel Soul Therapy Readings and Healing, Spiritual Counseling and Mentoring. Through her innate gifts and divine guidance in her sessions and workshops, she works with fellow humans from all walks of life, on their Overall Empowerment for a better, healthful, abundant, joyful and peaceful WHOLEistic Life.


Shyam Kalle
Life Coach, certified by ICF (International Coaching Federation), and certified NLP Master Practitioner. Conduct individual Coaching sessions, and and NLP Workshops for for Executives, Managers, Business persons, Career Aspirants and Individuals who would like to bring about a transformation in their lives.


Ms. Sujata Mukherjee
Sujata Mukherjee is a Certified & Internationally Licensed "Heal Your Life" Workshop Facilitator/Teacher & Seminar Leader. She is a Cognitive Behavioral Therapist from School of Natural Health Science, Berkeley's Square, U.K. accredited by International College of Holistic Medicine (I.C.H.M.), an NLP practitioner, a certified Mindfulness Instructor, a Time Management and Stress Management Consultant.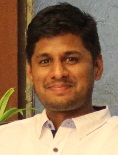 The Destiny Shapers - Shenode Nair
A healer by heart, a strategist and performance coach, Certified as a NLP Practitioner American Board of NeuroLinguistic Programming(ABNLP), Certified as a EFT (Emotional Freedom Technique) Level 3 Practitioner. (AAMET), Certified as a Breakthrough Coach

Ms. Sangeeta Dasgupta

Conducts workshops on - Strategy and Goal Setting, Group Dynamics and Conflict Handling, Effective Feedback through Appreciative Inquiry, Performance Management System, Team Building and Motivation, Creative and Lateral Thinking, Stress, Thought Management, Ego and Anger Management, Work Life Balance etc.