Leadership Coaching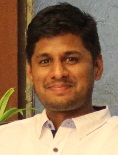 The Destiny Shapers - Shenode Nair
A healer by heart, a strategist and performance coach, Certified as a NLP Practitioner American Board of NeuroLinguistic Programming(ABNLP), Certified as a EFT (Emotional Freedom Technique) Level 3 Practitioner. (AAMET), Certified as a Breakthrough Coach


Ms. Anjali Nagpal
Anjali Nagpal is a business trainer, a life coach and workshop facilitator certified to present Heal Your Life transformational workshop worldwide (based on the philosophy of Louise L Hay) approved by Hay House, US. She also conducts others workshops relating to self healing.


Shyam Kalle
Life Coach, certified by ICF (International Coaching Federation), and certified NLP Master Practitioner. Conduct individual Coaching sessions, and and NLP Workshops for for Executives, Managers, Business persons, Career Aspirants and Individuals who would like to bring about a transformation in their lives.


Ms. Roshani Shenazz
Roshani Shenazz is into Life Coaching, Angel Soul Therapy Readings and Healing, Spiritual Counseling and Mentoring. Through her innate gifts and divine guidance in her sessions and workshops, she works with fellow humans from all walks of life, on their Overall Empowerment for a better, healthful, abundant, joyful and peaceful WHOLEistic Life.


Ms. Surabhi Kalsi
Surabhi Kalsi is an Angel teacher with the Diana Cooper Foundation, UK and a certified Angel card reader (CACR®). She is a Life Coach and workshop facilitator certified to present Heal Your Life® Coaching and transformational workshops worldwide (based on the Louise Hay philosophy, approved by Hay House, US).


Ms. Sujata Mukherjee
Sujata Mukherjee is a Certified & Internationally Licensed "Heal Your Life" Workshop Facilitator/Teacher & Seminar Leader. She is a Cognitive Behavioral Therapist from School of Natural Health Science, Berkeley's Square, U.K. accredited by International College of Holistic Medicine (I.C.H.M.), an NLP practitioner, a certified Mindfulness Instructor, a Time Management and Stress Management Consultant.


Ms. Tasneem Bunglowala
Access Bars Facilitator, Landmark graduate, and skilful software professional with two decades of experience in IT industry as technologist and mentor in senior leadership role. Tasneem is a spiritually inclined professional and life coach who has been a catalyst in changing the lives of many professionals and women.

Ms. Sangeeta Dasgupta

Conducts workshops on - Strategy and Goal Setting, Group Dynamics and Conflict Handling, Effective Feedback through Appreciative Inquiry, Performance Management System, Team Building and Motivation, Creative and Lateral Thinking, Stress, Thought Management, Ego and Anger Management, Work Life Balance etc.

Ms. Dishaa

As so rightly affirmed by Reiki Grandmaster Dishaa, a young and dynamic lady, an M.B.A turned natural healing expert from Chandigarh (India) for whom life has always been a 'Love for the Moment' which is beautiful yet compassionate...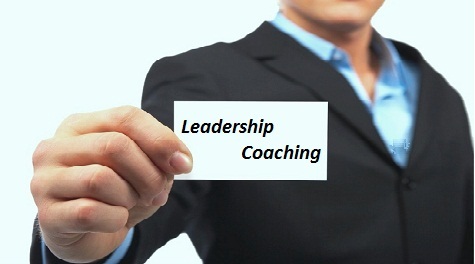 Change is essential for organizations to grow and adapt to today's rapidly shifting marketplace, yet people and organizations are naturally resistant to change. Leadership coaching can facilitate productive change in persons, teams, and systems by enabling leaders, managers, and employees to uncover potential that might otherwise go untapped.
At the same time, many organizations realize that the traditional hierarchical model of leading and influencing is no longer optimal to succeed in today's complex and dynamic marketplace. To adopt more relational, collaborative, and consultative models for leading and influencing, businesses are evolving to build coaching cultures that encourage organizational learning and adaptability. And leadership coaching has emerged as the best way to help individuals learn to think and work together more effectively.
The ability to coach leaders is a core competency for those helping organizations to develop. Through coaching, leaders learn how to optimize the value of teams and organizations. Leadership coaching helps clarify vision, beliefs, and values, and stretches the capacity to lead and influence. Leaders then become catalysts for change within their organizations.
Taught by academics and experienced practitioners, the highly competitive and certificate in Leadership Coaching program examines the links between coaching and organization development, while emphasizing coaching skill development on three levels: (1) learning about self as a coach and instrument of change; (2) creating productive and fulfilling relationships in the coaching role and; (3) Objectives
The Certificate in Leadership Coaching is designed to help students:
Learn how personal transformation occurs, through your own experience of transformation
Increase your ability to reflect, notice, and self-correct
Gain fluency in the domains of language, body, and emotion
Understand leadership coaching as organizational intervention
Define and practice elements of the coaching relationship
Assemble a coaching toolkit
Apply the concepts of adult development theory to your coaching and use of self as coach
Understand and practice team and group coaching
Designed For
Currently practicing coaches and consultants seeking certification.
Accomplished organizational leaders seeking a career transition that will build on previous experience
Experienced human resources and performance management professionals seeking to expand their portfolio of skills
Coaches already certified , who would like to be more skilled in specifically working with leaders in an organizational context