Alternative Medicine
Cosmicx Healing Art - Ms. KripaJyoti Nisha Singla

KripaJyoti Nisha Singla (PGDBM) is a Spiritual master, Energy worker, Reiki Master, Theta Instructor, and a dedicated Artist who has been working in the field of healings, spirituality, counselling, relationship healing, family therapy and alternative medicine therapies from more than 12 years.

Ms. Dishaa

As so rightly affirmed by Reiki Grandmaster Dishaa, a young and dynamic lady, an M.B.A turned natural healing expert from Chandigarh (India) for whom life has always been a 'Love for the Moment' which is beautiful yet compassionate...

Ms. Anju Saini

Anju Saini acknowledged as internationally known psychic, whose work as a teacher and reader has established her firmly as an expert in many paranormal fields. She has been reading the Tarot from a decade and is considered to be one of the Brilliant Tarot Reader and Counselor, known for an excellent grip over the art of Tarot Cards Reading and trainings, Reiki Healing and Quantum touch classes.

Soul Route

Co - founded by four spiritual entrepreneurs, Soul Route is one of its kind life empowerment & transformation center offering full range of psychotherapy & alternative life enhancing services aimed at cultivating healthy & successful lifestyles.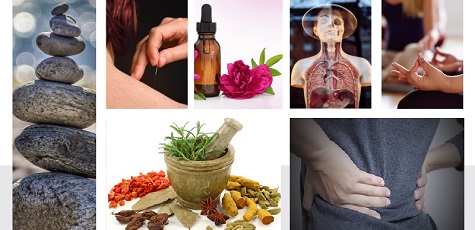 Alternative medicine benefits and advantages
Alternative medicine treatment generally uses natural medicine to heal health ailments. That is why, it is also called as complementary medicine. Even today, a large number of natural health care providers use traditional medicines to treat different kinds of health diseases. There are some advantages of alternative medicine treatment over modern medicines such as..
Alternative therapy is comparatively cheaper than modern medicines and treatments Complementary therapy or treatment is easily available (as home remedies or kitchen remedies) Unlike allopathic medicines, natural and traditional medicines using herbs, vegetables and fruits are free from any unwanted, undesired side effects.
Natural medicine generally does not produce any reaction unless intake of such medicine (the dosage) is not followed as per advice.
There are some other benefits that come with alternative medicines for health ailments cure such as...
Complementary treatment or alternative medicine is less likely to affect other bodily systems and hence is comparatively safe.
Alternative medicines, being general daily health supplements, not only help in curing the main disease but also soothe other body systems.
Holistic medicines help in rejuvenating and revitalizing the human health.
Rather than working precisely on signs and symptoms, alternative natural herbal medicines treat the root-cause. Thus, helps in terminating health ailment permanently.
Alternative medicines have a huge demand across the globe due to its word-of-mouth spread. Special treatments such as Ayurvedic Panchakarma, Aromatherapy, Swedish massage, Thai Massage, Chinese Traditional therapies, Acupressure/acupuncture etc have been few of the most sought after treatment ways due to increasing hazards of modern medicines.