Finding Inspiration In Weight Loss Testimonials

Ms. Pari Talati - Holistic Healings 4 U
Pari Talati - Past LifeRegression Practitioner, Access Bars Facilitator, Theta Practitioner, Inner Child Practitioner &Teacher, Radical Healer, Sound Healer, Reiki Healer, Fitness & Obesity Consultant, Pyravastu Consultant, Teacher of ancient yoga technique 3SRBMeditation, Tarot Card Reader & Teacher, Emotional Freedom Technique Practitioner (EFT).

Soul Route

Co - founded by four spiritual entrepreneurs, Soul Route is one of its kind life empowerment & transformation center offering full range of psychotherapy & alternative life enhancing services aimed at cultivating healthy & successful lifestyles.


Ms. Mukta Rastogi
Mukta Rastogi is a Life coach, Counsellor, Certified Hypnotherapist, Access Bars Practioner, Certified with Dr Brain Weiss in Past Life Regression, trained in Metaphor Therapy and Angel Card Reader. She is Proactive and dynamic spiritual healer.

Ms. Neerja Poddar

Neerja Poddar has been in the practice of complimentary healing sciences for over 20 years. She has many years of hands-on experience in Behavioral, Psychological, Energetic and Spiritual Therapies.


Inner Peace Life Coaching - Sajid Ahamed
Sajid Ahamed is "Certified trainer of NLP" and Founder of Inner Peace Life Coaching Pvt Ltd, India. He is a firm believer in high performance. He enjoys engaging in powerful conversations that lead to effective learning and results. He believe that to survive in today's competitive environments, leaders across the globe must be willing to...


Mr. Rahul. B.L.
Rahul is personable & outgoing, comfortable communicating with people from diverse backgrounds, occupations & cultures, with key focus on the reading of energy's chakras & auras with great ability. He helps in removing energy blocks & heals the individual to live a healthy physical, mental, emotional, spiritual & positive life.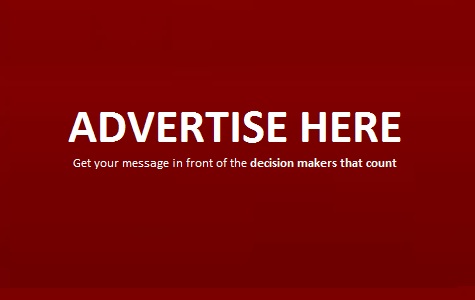 It is a well known fact that most weight loss plans end in disaster. As a matter of fact, it is commonly thought that quitting eating unhealthy food is even more difficult than quitting smoking or other addictive drugs. When you quit smoking, all you have to do is give up one product. When you develop a healthy diet, you have to change everything about the way you eat.
This is why so many people like to look at weight loss testimonials for ideas and inspirations. There are dozens upon dozens of weight loss supplements, diets, pills, and other cures out there, so it can be a daunting task to figure out which one is the right one for you. Although most people recommend a combination of eating a healthy diet in accordance with the food pyramid, working out several times a week, and taking the right weight loss supplements, this still leaves a lot of unanswered questions. Which supplements are the best ones? What is the healthiest diet? Exactly how much do I have to exercise? Weight loss testimonials can help you to answer these and similar questions.
Some of the best weight loss testimonials are the ones that come from the people you know. Although you can read online weight loss testimonials, it can be hard to tell whether or not they are accurate. If you have a friend who has lost a lot of weight, however, you can ask him or her to find out just how it was done. Your friend may have gone through many different weight loss diets, supplements, and exercise programs, so he or she may be in a great position to tell you what to do and what to not waste your time with.
Another great way to achieve weight loss success is to go to a dietitian. Dietitians tend to collect weight loss testimonials from their clients. They will know what works for what type of person, and what doesn't. The perfect weight loss plan for a stay at home mom is not necessarily the best plan for a professional. The mark of a true nutritionist is the ability to set up something especially targeted towards giving you the best results possible. It is a much easier solution than having to go through each and every weight loss testimonial individually! After all, why not have the expert do the work for you?