SHREE POSITIVE ENERGY CENTRE
"A SPIRITUAL TEMPLE FOR PROMOTING REIKI ALL OVER THE WORLD"
Is it REALLY, ACTUALLY possible, whether you are 5 feet away or 5,000 MILES AWAY for a HEALER to connect to the source of your most troubling conditions, heal the congestion that causes them and bring your entire Physical, Emotional, Mental and Spiritual being back into a healthy balance?.. AND can you receive Distance Healing, just as effectively as Reiki Healing which will actually work for you?.. I mean, that's the real question isn't it? THE REAL QUESTION IS ... DOES IT WORK?..
Dear Friend,
If you are 'frustrated' by the many different healing methods you have tried, "alternative" or "allopathic", then spend a few minutes with me, as I introduce you to a "new" method of healing from a vast reservoir of healing energy we are all connected to ... within. I say "new" because modern science is just starting to prove the validity of "Distance Healing". . However, the reality is that the history of energy healing can be traced back 7,000 years.
Reiki is based on the belief that we have energy that circulates, runs through our bodies and connects us to an all encompassing force. A Reiki healer rebalances your energetic system by applying healing where it is needed in order the resolve the root causes of the problems. So, if you feel like you have been shooting in the dark to find the right solution for chronic conditions that affect your health and wellbeing, then the following statement may be the most important words you will ever read.
You see, ALL HEALTH ISSUES are interconnected. What happens on the physical level has its counter part condition on different energetic levels. Often, physical issues are connected to emotional and mental imbalances, and vice versa. It creates a host of debilitating problems for those individuals affected.
This FACT is confirmed by modern quantum scientific research, as more and more people turn to energy healers to rid themselves of crippling problems and a lifetime of suffering.
First, let me introduce myself. My name is Dr. Anurag Mathur(B.A.M.S.D.N.Y.S) .. My training includes: reiki grand master, crystal master,hypnosis master, vastu consultant , past life therapist , meditation etc.My healing is effective in diseases like Asthma, Allergy, Sinusitis, Arthritis, Blood pressure, Backpain, Cervical spondylitis, cold, diabetes, Gastric Ulcer, Scleroderma, piles, Hepatitis, Migraine, as well as other modalities. In short, I have dedicated my life to helping people for fast healing solutions using energy healing.
And the first question I always get asked is, "Will it work even though I live far away?".
We are all connected to a quantum field of energy. Energy is universal, never ending and available to manifest in any number of ways in your life including with the gift of "Healing".
So the answer is, "Yes", It will work wherever you are, RIGHT NOW. For me, the process looks a lot like this. First, I enter a deep state of focused intention where I am able to connect to the "field" that we are all connected to. Then, I assess the state of your health through your aura/organs/chakras, etc. to determine your level of energy congestion. Through determining the level of your energy congestion, I can predict the number and frequency of treatments you will need for optimal health. This information comes to me through the Creator of all that is/God/Universal energy, etc, and your Spiritual Guides and my Spiritual Guides on how to maintain good health. This information is sent to you in an email after the session is completed. Through a direct approach using Energy Medicine, I have helped many clients find real solutions to such health problems as:
Allergy
Asthma
Panic Attacks
Common Cold
Emotional Imbalances
Diabetes
Piles
Hepatitis
Depression
Menstrual cramps
Chronic Pain
Digestive Issues
Blood Pressure
Back Pain
Scleroderma
Migraine
Arthritis
Chronic Fatigue
Sleep Disorders
Viruses
Sinusitis
Cervical Spondylitis
Gastric Ulcers and Much Much More ...
What do you actually get from a distance healing?
At the end of each session, Clients receive a full review by email of any information that was brought forth during their healing. They also receive details on where energy was directed and the areas that required the most attention. Full Distance Healing Sessions work on the 4 aspects of self: Physical, Emotional, Mental and Spiritual. Much of the information that comes through from the "field" comes from a higher guidance that can give profound insights into the nature of your most chronic physical conditions. Often, this information alone can serve as a good starting place to assist any other modalities in healing that you might be currently using ... making them far more effective!
COURSES:
Our informative reiki courses are taught by Dr Anurag Mathur-who will guide you through the coursework and provide the necessary attunements for each reiki level as you progress. Enroll today! Each course is uniquely authored and instructed by a devoted expert in the field of Reiki. Our courses are instructor-led and self-paced. You have months to finish any course on our service. If you need more time to complete a class, you may easily renew your subscription for continued and uninterrupted access.
Dr. Anurag Mathur
Contact @ +91 93011 42903

Email : shreepositiveenergy@gmail.com
Please visit :
http://www.shreepositiveenergy.com
YouTube :
https://www.youtube.com/watch?v=L_s9F3-XK3A&feature=youtu.be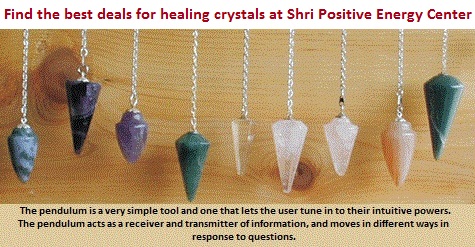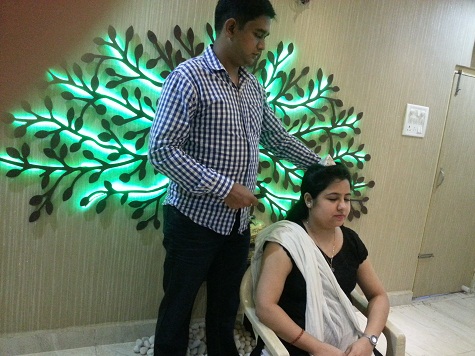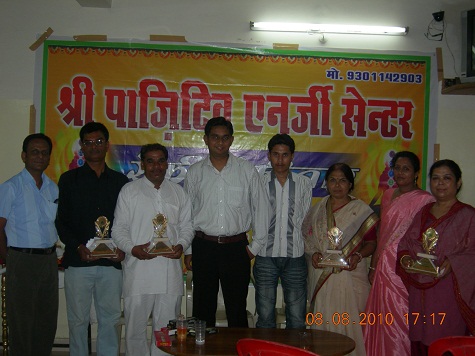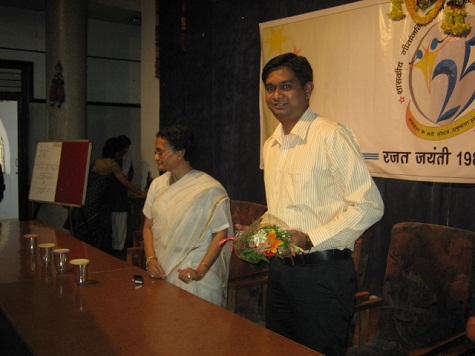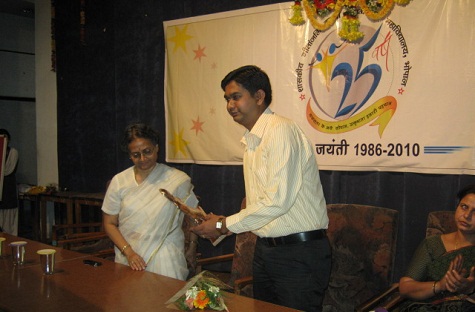 I am so very happy that Dr. Anurag is reaching out to people in the United States. I feel that this country has become so Narcissistic and cold; a lot of people are feeling the emptiness and it seems that working hard and going to school for many years is not paying off as much as it should. This country, and our world as well, needs a spiritual make over. We need to take a hard look at our lives and decide the right things to do. Luckily there are people as wonderful and Compassionate as Dr. Anurag Mathur who is willing and able to spread this bliss into our lives, and hopefully little by little, to everyone so we can make this a healthier and happier planet.
My experience during and after the attunement was absolutely amazing. I feet lighter and positive. My hands now have a wonderful tingling sensation and I have the beautiful ability to heal. I have been healing my own aches and pains and my boyfriends aches and pains with success. This experience is simply wonderful. I am excited to keep growing and evolving. I want to see everyone be as pleased as I am by this connection to the Reiki energy that is all around us.
Date of Posting: 25 February 2012
Posted By: Natasha Love
Starseed Lightworker, America