Personality development-Creating a strong first impression

Oasis Foundation - Acharyaji
Acharyaji is an expert personality reader who can show strengths and weaknesses of a person with the help of Graphology (Handwriting and Signature analysis) with a view to enhancing their lives through NLP (Neuro Linguistic Programming) and Hypnosis.


Ms. Pari Talati - Holistic Healings 4 U
Pari Talati - Past LifeRegression Practitioner, Access Bars Facilitator, Theta Practitioner, Inner Child Practitioner &Teacher, Radical Healer, Sound Healer, Reiki Healer, Fitness & Obesity Consultant, Pyravastu Consultant, Teacher of ancient yoga technique 3SRBMeditation, Tarot Card Reader & Teacher, Emotional Freedom Technique Practitioner (EFT).


Ms. Radhika Chopra
Radhika Chopra - Tarot reading, Graphology, Pythagoras system of numerology, Releasing of toxic emotions and events from energy field, Metaphor therapy, Access bars, Access body processes and Energy transformation of bodies, health, and spaces, Facilitator conducting Bars, Body process, Energetic facelift classes and Right Voice for You Taster.


Ms. Ritu Bahri
Ritu's unique integrative Energy Healing modality is drawn from a spectrum of healing modalities, including Reiki, Karuna Reiki, Aura scanning, Chakra balancing, Embodying the living principles of self-transformational human evolution.

Mr. Nawal Banthia

Nawal Banthia is a Certified Access Bars Facilitator. He is committed to assisting & guiding anyone who comes for the classes, towards more consciousness. He has been guiding & facilitating people to create a different reality beyond this reality.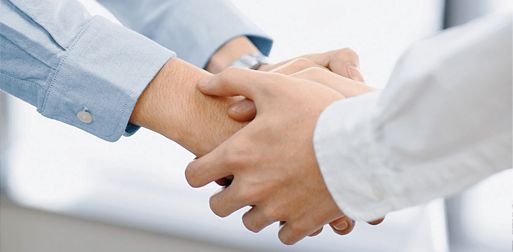 You can create a good impression by arriving in time for any meeting, business or social. You will not like to provide excuses for arriving late to someone whom you are meeting for the first time. Always arrive a few minutes earlier so that you can be at ease.
Whenever you meet someone for the first time, give him your undivided attention. Make that person the center of attention.
Practice good listening skills to make a great initial impression. Address the person by his name, give positive verbal cues and maintain a steady eye contact.
Try to focus on the people with whom you are interacting.
Good manners, polite and courteous behavior will definitely win hearts of the people you meet for the first time and create a good impression.
Maintain an open body language. Smile often while conversing, turn your body towards the person you are talking to and do not cross your arms or legs. Make sure that your body language is open and friendly.
Maintain a good body posture. Do not slouch. Sit or stand straight.
If you are nervous about meeting someone then mentally rehearse a bit. Imagine how great the event would be and see yourself smiling, open, positive and having a good time. Also visualize the positive outcomes of the meeting. This will help you to relax mentally and carry on with the meeting.
Dress appropriately for the occasion. Your appearance is the most important factor in creating a great first impression.
Pay attention to your grooming. A clean and tidy look will always make a good impression. Go for an appropriate hair cut or makeup that makes you feel comfortable and is also right for the occasion.
Be positive. Study the mood of the person you are meeting and then match it up.
Humor can add color to any conversation but too much of it can harm your image in the end. Stay away from sarcastic remarks as you do not know the other person's sensitivities.
Take cues from studying other person's body language to know the impression you are creating. If the person recoils or is making defensive gestures then maybe you are imposing too much of yourself. But if he is relaxed and open then you are going in the right direction.
Smile can go a long way in creating a great impression. It shows your confidence and puts the other person at ease too. Be careful about going overboard as people may label you as "lightweight".
Prepare some questions you may want to ask the person or learn some facts about him to have an interesting conversation.