HOLISTIC SOLUTIONS

Ms. Pari Talati - Holistic Healings 4 U
Pari Talati - Past LifeRegression Practitioner, Access Bars Facilitator, Theta Practitioner, Inner Child Practitioner &Teacher, Radical Healer, Sound Healer, Reiki Healer, Fitness & Obesity Consultant, Pyravastu Consultant, Teacher of ancient yoga technique 3SRBMeditation, Tarot Card Reader & Teacher, Emotional Freedom Technique Practitioner (EFT).


Oasis Foundation - Acharyaji
Acharyaji is an expert personality reader who can show strengths and weaknesses of a person with the help of Graphology (Handwriting and Signature analysis) with a view to enhancing their lives through NLP (Neuro Linguistic Programming) and Hypnosis.

Integrated Wellness Zone - Dr Raahul Dutta
Dr Raahul Dutta, an Integrated Wellness Consulant is one of the few doctors in Mumbai who is successfully practicing Modern Medicine and Integrating it with Complementary Therapeutic Modalities like Clinical Hypnotherapy,Trans-Personal Regression, Acupuncture, Aura Photography and Chakra Scanning all under one roof.

Satvakirani

Satvakirani is a decade old healing firm located in Mumbai specializing in core cause elimination issues through deep-rooted alternative healing modalities therapies and workshops. Satvakirani is managed by Kavita Israni and her son Veejay Israani


Ms. Radhika Chopra
Radhika Chopra - Tarot reading, Graphology, Pythagoras system of numerology, Releasing of toxic emotions and events from energy field, Metaphor therapy, Access bars, Access body processes and Energy transformation of bodies, health, and spaces, Facilitator conducting Bars, Body process, Energetic facelift classes and Right Voice for You Taster.


Ms. Ritu Bahri
Ritu's unique integrative Energy Healing modality is drawn from a spectrum of healing modalities, including Reiki, Karuna Reiki, Aura scanning, Chakra balancing, Embodying the living principles of self-transformational human evolution.

Mr. Nawal Banthia

Nawal Banthia is a Certified Access Bars Facilitator. He is committed to assisting & guiding anyone who comes for the classes, towards more consciousness. He has been guiding & facilitating people to create a different reality beyond this reality.

Soul Route

Co - founded by four spiritual entrepreneurs, Soul Route is one of its kind life empowerment & transformation center offering full range of psychotherapy & alternative life enhancing services aimed at cultivating healthy & successful lifestyles.

Ms. Dishaa

As so rightly affirmed by Reiki Grandmaster Dishaa, a young and dynamic lady, an M.B.A turned natural healing expert from Chandigarh (India) for whom life has always been a 'Love for the Moment' which is beautiful yet compassionate...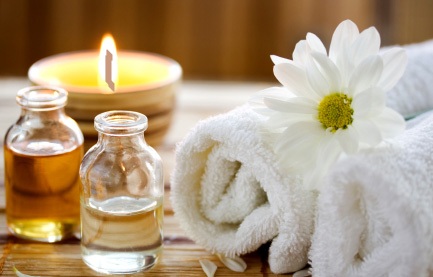 Holistic therapies are an array of self help and healing techniques which involve working with the body mind and soul. These therapies include traditional healing medications and techniques from different cultures (mostly eastern). Though modern medicine does not accept the validity of most holistic therapies, many people claim to have benefitted from them. The biggest advantage of holistic therapies is that they are natural, non-invasive and usually side-effect free. The disadvantage is that not all of them have scientific validity, therefore replacing allopathic medicine with holistic healing therapies may not be a great idea, but adopting a combination of holistic therapies and conventional medicine can have (and has had according to many) almost miraculous effects.
Some of the most popular holistic therapies are :
Acupuncture
Acupressure
Ayurveda
Biofeedback
Energy healing
Flower Remedies
Herbal Medicine
Hydrotherapy
Hypnotherapy
Light Therapy
Color therapy
Crystal therapy
Meditation
Naturopathy
Neurolinguistic Programming
Traditional Chinese Medicine
Yoga
Aromatherapy
Reiki; etc
Every holistic healing therapy has its roots in ancient wisdom and texts, before choosing one it is important to learn about the fundamentals of the therapy. The therapy whose principles you believe in the most is most likely to be effective for you.