Is this the transformation you are looking for in your life, living and reality ---
More ease, joy, happiness, conscious living, wellness, stress relief, releasing blocks which are limiting your life in any issue, better concentration in studies, restful sleep, pain management and most importantly magical receiving from the Universe and discover the Infinite Being that you are ?
An Access Bars class would facilitate you with pragmatic tools to assist you in this journey.
Fecilitator: Sudha Murari
Contact: +91 99626 31387
Location: Pondicherry
Date: Saturday, 11th October.
Time: 9.30am - 5.30 pm
Venue: 31, Masilamani Road, Balaji Nagar, Royapettah, Pondicherry 600014
Access Energetic Face Lift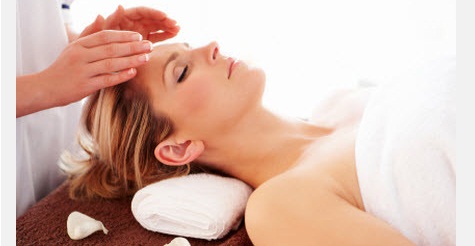 Dear Friends
An amazing process which reverses the appearance of aging on the face and creates similar effects throughout the body. The treatment is purely energetic, restoring the natural flow of energy to the skin and body creating a radiant and lifting effect. Sagging and wrinkles can be reduced right from the first session in many cases. The treatment promotes more radiant and younger looking skin. The face lift is a wonderful way to revitalize the face and neck in a pampering and nurturing way.
People who have tried the treatment experience intense relaxation, good for mind, body and spirit!
This unique technique involves using multiple frequencies which restore the natural flow of energy in and around the body.
Using hands as neurotransmitters, gentle touch is applied to the face, neck and chest. This facilitates clearing blocks in the energy fields, those points of stagnation usually caused by our emotions and long term stress.
The results is your whole body benefits, you feel great and you look younger! How does it get any better than that?
This is a %100 natural treatment for your face, no injections, lotions, surgery, or any invasive procedure or chemical laden cream, just a gentle touch and energy.
nother chance to attend this fun class, and become a certified Energetic Facelift Practitioner.
These are some comments from previous students about the Facelift class:
"Not just a face lift it feels more like a persona lift, OMG what will I be like after 20 sessions?"
"My skin feels softer and my face (& 'self') feels brighter and when I look in the mirror I definitely look younger – I thought about 10 years!!"
"After one Energetic Facelift the redness and scarring seems not so dark, it is paler than it was. The small lines are definitely less around my mouth, a result I'm happy about!"
"I think even my boobs have lifted!"
What else is possible?
The Access Energetic Facelift™ is a wonderful way to rejuvenate the face and reverse the appearance of aging.
What if you could have a natural facelift instead of going under the knife or having to resort to chemicals like Botox?
What have clients noticed?
A lessening of lines, wrinkles
Improved eye-sight
Firmness and toning of facial muscles and overall skin
Healing of and reversal of the scarring process
Healthier skin and overall appearance
Possibilities for your life showing up better than you may have ever imagined!
What's Missing?
There is NO surgical procedure
NO injections, peels or drugs
NO recovery time
NO facial exercises
NO creams or products to buy or use
NO lengthy consultations and NO risk
Access Energetic Facelift™ Classes coming soon!
The Access Energetic Facelift™ is an amazing process that smoothes, tightens and rejuvenates your face and your body. No surgery, no injections, no drugs! How does it get any better?
People who have received this process have reported it is like having a life lift, more energy, stability and clarity. What great side effects!
During this class you will learn to give a complete Access Energetic Facelift™ as well as receive a full session yourself.
The Access Energetic Facelift™ has been provided professionally in spas, massage practices, anti-aging and wellness centres worldwide. A brilliant addition for any beauty therapists business, and/or massage therapists wishing to extend to their clientele.
Why not learn the Access Energetic Face Lift™ with a friend or two so you can gift and receive the benefits if this dynamic process on a weekly basis?
You can see the difference from one session, just imagine what if would be like if you had 20 sessions…
Fecilitator: Rajeshwari Raji Raaman
Contact: +91 91760 85865
Location: Pondicherry
Date: Starting September 14 on weekends
Weekdays on special request