Reiki : Wonderful support for Weight Loss
Shri Positive Energy Center - Dr. Anurag Mathur

First, let me introduce myself. My name is Dr. Anurag Mathur(B.A.M.S.D.N.Y.S) .. My training includes: reiki grand master, crystal master,hypnosis master, vastu consultant , past life therapist , meditation etc.My healing is effective in diseases like Asthma, Allergy, Sinusitis, Arthritis, Blood pressure, Backpain, Cervical spondylitis, cold, diabetes, Gastric Ulcer, Scleroderma, piles, Hepatitis, Migraine, as well as other modalities...


Ms. Roshani Shenazz
Roshani Shenazz is into Life Coaching, Angel Soul Therapy Readings and Healing, Spiritual Counseling and Mentoring. Through her innate gifts and divine guidance in her sessions and workshops, she works with fellow humans from all walks of life, on their Overall Empowerment for a better, healthful, abundant, joyful and peaceful WHOLEistic Life.

Ms. Geetha Sellamuthu - Sanghamitra Centre for Wellbeing
Sanghamitra Centre for Well Being was founded in 2000 to Educate, Enrich, Evolve and Empower you on your Self Exploratory journey in a safe, caring and compassionate environment in order that you may experience wellness, peace, healing, energy, and success in all levels of your life.
A great variety of courses pertaining to the Soul, Mind, and Body are taught at Sanghamitra both by myself and experts in the relevant field.

Ms. Poonam Sharma

Poonam Sharma is widely known for offering superior standard and precise services. Based in Chandigarh, she runs a Wellness Centre called Krish Consultation. The Centre is widely visited by a broad clientele within and across the nation.

Ace Tarot - Ms. Anju Saini

Anju Saini acknowledged as internationally known psychic, whose work as a teacher and reader has established her firmly as an expert in many paranormal fields. She has been reading the Tarot from a decade and is considered to be one of the Brilliant Tarot Reader and Counselor, known for an excellent grip over the art of Tarot Cards Reading and trainings, Reiki Healing and Quantum touch classes.

Dr. Lalit Mohan Puri and Mrs. Neena Puri - World Renowned Reiki Grand Masters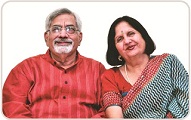 We teach following popular Alternative Healing Certified Courses. Usui Reiki, Karuna ReikiŽ, Crystal Reiki, Angel Therapy. Mind Power, Law of Attraction and also Facilitator Quantum Touch Interactive Video Workshop & Meditation, Pranayam are also part of our Reiki workshops

Cosmicx Healing Art - Ms. KripaJyoti Nisha Singla

KripaJyoti Nisha Singla (PGDBM) is a Spiritual master, Energy worker, Reiki Master, Theta Instructor, and a dedicated Artist who has been working in the field of healings, spirituality, counselling, relationship healing, family therapy and alternative medicine therapies from more than 12 years.

Anahata Vruksh - Janardhana Reddy

Janardhana Reddy is a entrepreneur running successful adhesive and sealant business. He started digging deep into understanding the purpose of life and started learning various metaphysical modalities to know the origin and journey of self.

Ms. Dishaa

As so rightly affirmed by Reiki Grandmaster Dishaa, a young and dynamic lady, an M.B.A turned natural healing expert from Chandigarh (India) for whom life has always been a 'Love for the Moment' which is beautiful yet compassionate...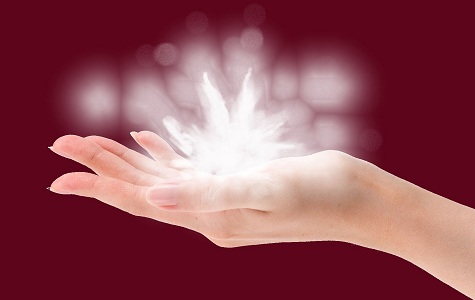 As we know, Reiki is one form of energy work. Since its purpose is to balance the energy flow in and in some cases around the body, it may be able to help weight loss.
Reiki can stabilize your appetite and make you more aware of your body's nutritional needs. It can help you to make healthier choices and also to remove unhealthy cravings.
After only several sessions of Reiki you might completely change the way you feed your body. It can help with the will-power too.
Reiki can help tune the organs up so that they better process the food. It can help take the stress out of making the needed changes.
To lose weight you will have to adopt a healthier more active lifestyle, there is no way around that. But Reiki can be a wonderful support for you while you do what you need to do. Yoga works well with Reiki, so you might want to implement it into your regime.
Generally, the more acute your eating problems are, the more difference you will notice. Whether your weight problems have a physical or a psychological basis, Reiki will always help a person move towards health.
It is certainly worth a try because Reiki will make you feel better. If you can feel better about yourself first, the weight will come off easier.
Some other modalities suggest that the weight is a barrier we put up to protect ourself..
If Reiki can help you feel more comfortable and confident you will be able to let go of this "shield".
Reiki is not a quick-fix, but for anyone concerned for their own health, it provides a marvelous aid towards healing. Keep in mind, that it takes several sessions to really experience good results. Give it a try and a chance, it can only make you feel better.