Executive Coaching
Cosmicx Healing Art - Ms. KripaJyoti Nisha Singla

KripaJyoti Nisha Singla (PGDBM) is a Spiritual master, Energy worker, Reiki Master, Theta Instructor, and a dedicated Artist who has been working in the field of healings, spirituality, counselling, relationship healing, family therapy and alternative medicine therapies from more than 12 years.

Beyond Karm - Ms. Varsha Sangal

Varsha is a creator of "beyond Karm", a foundation based up on re-alignment and re-connection of mind-body-soul. She has restored broken relationships, worked deeply with child abuse, guilt and suffering from past life connection and worked on auto-immune diseases, such as alopecia and hypothyroid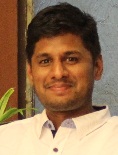 The Destiny Shapers - Shenode Nair
A healer by heart, a strategist and performance coach, Certified as a NLP Practitioner American Board of NeuroLinguistic Programming(ABNLP), Certified as a EFT (Emotional Freedom Technique) Level 3 Practitioner. (AAMET), Certified as a Breakthrough Coach

The Mind Collective - Ms. Shree Dembla

Shree Dembla is truly a miracle maker. Her words, her work, her touch, her presence brings an innate sense of joy, ease and Tsunami of possibilities. She is the catalyst for change (Transformation Coach, Energy Healer, Hypno Therapist, Consciousness Facilitator, Motivational Speaker...

Ms. Renu Thakur

I obtained an understanding of the human life and its joys and sorrows, how the body functions/dysfunctions and so on. I also came to awareness of the fact that the delicate balance between health and disease has a lot more than just being limited to the physical to it, its physiological aspects were just manifestations...

Ms. Dishaa

As so rightly affirmed by Reiki Grandmaster Dishaa, a young and dynamic lady, an M.B.A turned natural healing expert from Chandigarh (India) for whom life has always been a 'Love for the Moment' which is beautiful yet compassionate...


Shyam Kalle
Life Coach, certified by ICF (International Coaching Federation), and certified NLP Master Practitioner. Conduct individual Coaching sessions, and and NLP Workshops for for Executives, Managers, Business persons, Career Aspirants and Individuals who would like to bring about a transformation in their lives.


Ms. Malvika Kapoor
Malvika is an Access Consciousness Bars facilitator, Access Consciousness Body Process facilitator, Life coach, Counselor, Healer, Distant Healer, Healer for relationship issues, Grief, Loss, Fear, Depression, Health, Pain and Emotional issues.

Soul Route

Co - founded by four spiritual entrepreneurs, Soul Route is one of its kind life empowerment & transformation center offering full range of psychotherapy & alternative life enhancing services aimed at cultivating healthy & successful lifestyles.


Ms. Mukta Rastogi
Mukta Rastogi is a Life coach, Counsellor, Certified Hypnotherapist, Access Bars Practioner, Certified with Dr Brain Weiss in Past Life Regression, trained in Metaphor Therapy and Angel Card Reader. She is Proactive and dynamic spiritual healer.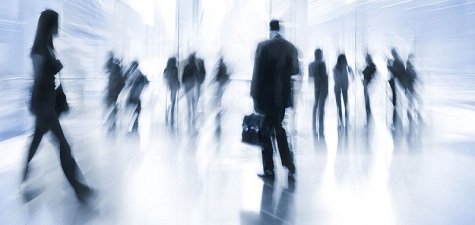 Executive Coaching is one of the most effective approaches for leadership development and leadership growth because of its ability to produce immediate results in developing leaders in their current roles without removing them from their responsibilities.
It provides participants with the skills they need to designing an effective executive coaching program to meet the needs of the organization.
Participants will learn how to develop a strategy, gain leadership buy-in and support, select the right external coach, select assessment instruments, develop competencies, identify coaching models, implement the coaching process, and monitor and measure outcomes.
Learning Objectives
Use case studies to learn multiple coaching models and apply those techniques to various coaching situations
Recognize research-based best practices in the executive coaching field
Learn how to implement a coaching program
Recognize typical activities and instruments used during coaching
Identify critical coaching behaviors to accomplish personal coaching success within the organization
Practice skills-based coaching
Who should take this course
Business Leaders and Managers who want to learn how to Coach & develop others to achieve organizational goals and increase effectiveness
Human Resource Professionals who want to introduce Executive Coaching in their relevant organization or to coach and develop others
Organization Development Specialists who want to expand their skills for bigger impact
Learning and Development professionals who want to lead change and improve individual, team and enterprise-wide performance in organizational settings
Independent Coaches / Consultants interested in getting a professional certification and strengthening their coaching knowledge and skill