Warm-Ups for better Tennis Performance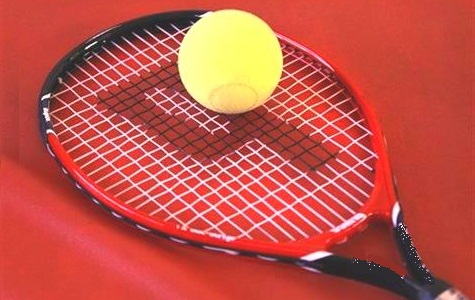 Warm-Ups for better Tennis Performance
warm-ups give the best flexibility to athletes and can impact the level of fitness they achieve. In the sport of tennis, agility and power are very important. Improved agility will allow you to change directions quickly, get to a ball that is hit to the other side of the court, or move back and forward to the net more quickly Because most of the movements in tennis are short duration bouts, lower body power is integral to better performance. Achieving improvement in power and agility isn't done without proper warm-up.
Warm ups consisted of 10 repetitions of the following: bend and reach, rear lunge and reach, turn and reach, squat, rower, power jump, prone row, push-up, windmill, diagonal lunge and reach. Additionally, the following drills were performed at 25 meter segments: verticals, laterals, crossovers, skip, and shuttle sprint. Static warm ups consisted of the following: Overhead arm pull, turn and reach, rear lunge and reach, hamstring stretch, calf stretch, posterior hip stretch, trunk flexion /extension stretch. These stretches should be performed one time for 20-30 seconds. Three performance tests include: 5-step jump (test for leg power), t-drill (test for agility), and medicine ball underhand throw for distance (total body power).
Warm ups were shown to significantly improve performance in both power and agility. The factors most likely contributing to the increase performance include: decreased stiffness of muscles and joints, increased transmission rate of nerve impulses, other glycolysis related changes, increases in muscle twitch force, and rate of force development. Though there are probably other factors as well that improve performance, these were noted as some of those that could impact the differences in the two warm up methods.
Most of the tennis coaches use warm up into their training programs to help individuals from the 'rest' to the 'full activity' transition in tennis. Whatever type of warm-up chosen, make sure to consult a physical trainer or coach about the impact of including them and their benefits to a training routine.