Skin Care Solutions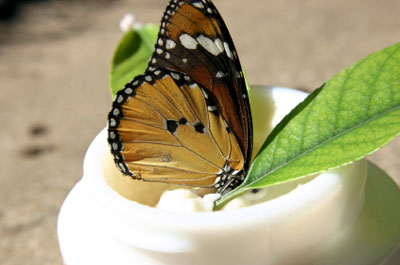 Anti Aging Skin Care
As we catch hold of age, our skin slowly loses its moisture and elasticity, making our complexion look dull and blister. Every age brings along it's own problems and some effective skin treatments as mentioned below can fight with these problems at different stages of your life.
Your skin at twenties: The twenties are likely to see your skin at its best. Drinking at least 8 to 10 glasses of water a day, exercising regularly, following a good skin care routine and eating healthy will ensure that your skin glows through your twenties. This will also ensure that the damaged caused to skin by pollution and the passage of time is reduced.
Treatments on-hand at twenties:
A deep cleansing treatment can be done every five weeks and this is highly suited for those with oily skin. The skin gets nourished in using masks containing evening prime rose and rosemary leaf oil.
A combination of treatments, along with a home care routine is prescribed to reduce acne, at regular intervals.
Rain or shine, never leave the house without sunscreen.
No matter how tired you are, be sure to remove by washing all of your makeup before going to bed. Makeup can clog pores and interfere with your skin's rejuvenation process that occurs while you sleep.
Choose an oil-free moisturizer to help prevent breakouts.
Your skin at thirties: You feel for the first time the signs of aging at thirties, when the skin around the eyes, mouth and neck area starts changing. After 30, the skin's natural process of exercise slows down and the natural fibers decrease. More water is lost which leads to drying and decreases the skin's natural protection barrier. If you're starting to notice fine lines, wrinkles and discoloration, it's time to take a good look at how you're caring for your skin.
Treatments on-hand at thirties:
Along with daily sunscreen, your skin needs extra moisture, as it tends to get drier as we age. Consider using a richer moisturizer before applying your sunscreen each morning.
To fight the skin damages due to pollution and stress, use a cream rich in its natural products in nights.
Protect the soft skin around the eye area by using a treatment gel that helps to fight wrinkles while moisturizing this delicate area. Try intensive anti-wrinkle Treatment eye gels, a product that stimulates collagen synthesis while hydrating the skin and is available easily at drugstores nationwide.
The good time to consult a physician for good advices for your skin care is your thirties. Ask questions about what to expect in the years ahead. Skin specialties have access to a variety of treatments to help reduce or eliminate the signs of aging and improve the overall appearance of the skin.
Your skin at forties: At early and late forties, dryness of the skin increases, since one has not followed a good skin care routine in the past. Sunspots, age spots and pigmentation might appear in the late forties. Your maturing skin may require more aggressive care, so make sure to explore the vast array of anti-aging products available.
Treatments on- hand at forties:
Collagen facials can help accelerating the skin regeneration.
As one grows older, the muscles of the face and neck begin to sag and fine lines and wrinkles begin to appear. Some no surgical face-lifting treatments can be performed on the skin to feel younger.
Using paraffin wax to maintain the hydration and suppleness of the skin, which will in turn, ensure softening the skin.
Treat yourself to a professional facial once a month.
Use a night cream to help renew and replenish your skin while you sleep.
PROFILE - Dr Pushkala Badarinarayan
DR.PUSHKALA BADARINARAYAN B.A.M.S. M.S (AYU.),Gold Medalist is a strong follower of Shuddha Ayurveda and believes in 'Health through Ayurveda'.
She did her B.A.M.S from a very prestigious institution Sri JayendraSaraswathi AyurvedicCollege, Kochi with SCHOLARSHIP throughout B.A.M.S and also got GOLD MEDAL and THE BEST OUTGOING STUDENT AWARD. She did her internship from two different states - Tamilnadu and Andhrapradesh which helped a lot in mixing of the two cultures in ayurvedic practice and then pursued M S in Ayurvedic Gynecology (prasuthi-stree roga) from Dr. B.R.K.R Government Ayurvedic College, Kochi.
She is a well experienced doctor and specializes in ayurvedic gynecology. Her key competencies being Infertility, PCOD, menstrual problems, management of pregnancy, perpurium and menopause. She also specializes in treating Alopecia aerata, Sinusitis, Migraine, Spondylitis, Acidity, Amoebiasis, Piles, Fissures, Psoriasis, Excema, Joint disorders, Obesity, Stress and other Life style disorders.
In AMRUTHA AYURVAIDYASALA you get special treatments like Uttaravasti (for infertility and gynec disorders), Pumsavanam(for infertility and healthy pregnancy done on Pushyami nakshatra), Swarnaprashanam (done for children from 0 to 16yrs on Pushyami nakshatra to increase memory, strength, immunity, physical development and intelligence) Jalukavacharanam(leech therapy for skin disorders and arthritis), Kuttanam(for alopecia aerata).
Contact : Dr.Pushkala Badarinarayan M.S (ayu),Gold Medalist@ 040-65123444
Profile: Kaavya Skin clinic-Specializing in skincare.
Whether your goal is to reveal your natural beauty, achieve a more youthful appearance, or to maintain your skin now, Kaavya skin clinic can design a program for you to combine the latest in skincare solutions
A person with love and self-confidence is beautiful, and Kaavya Skin clinic's work and means of improving aesthetic appearance is aimed at improving one's self-confidence. The clinic aims to provide scientific, time-tested skin care in a soothing and calming ambience, at very affordable prices.
The clinic provide a range of face or body enhancement and anti-aging skin treatments. They have the state of the art equipment and the right expertise and experience.
The clinic aims to provide the absolute best quality of care for laser and cosmetic skin treatments. All treatments are performed by trained medical staff, since the safety and effectiveness of all treatments at the clinic is paramount.
Kaavya skin clinic is a complete skin care clinic for both men and woman, Their mission is to provide best skin care with a dedication to client's welfare and healing rightfully,They strive to meet and exceed these expectations. Treatments are designed to allow clients to return to their youthful looks. Their services gives ever lasting impression on others. Therefore they provide the range of services from normal skin care solutions followed by Laser hair removal (painfree), Pigmentation solution, Dark circle reduction, Skin rejuvenation, Acne scar reduction, Skin polishing, acne solution and Derma rollers etc.
The aim of Kaavya skin clinic is to offer their clients a premium service with an all important value for money, which historically has not been seen within the industry. A friendly personal service that looks to grow with each passing day, thus ensuring it always meets the highest standards of service and customer satisfaction.
Contact:
Kaavya Skin clinic
Kondapur Main Road(Opp Hero Honda showroom)
Kochi
Ph:+91 40 4017 2466
Mob:+91 90100 00010
Visit - www.kaavya.co.in