Transformational Life Coaching

Ms. Anjali Nagpal
Anjali Nagpal is a business trainer, a life coach and workshop facilitator certified to present Heal Your Life transformational workshop worldwide (based on the philosophy of Louise L Hay) approved by Hay House, US. She also conducts others workshops relating to self healing.

Soul Route

Co - founded by four spiritual entrepreneurs, Soul Route is one of its kind life empowerment & transformation center offering full range of psychotherapy & alternative life enhancing services aimed at cultivating healthy & successful lifestyles.


Shyam Kalle
Life Coach, certified by ICF (International Coaching Federation), and certified NLP Master Practitioner. Conduct individual Coaching sessions, and and NLP Workshops for for Executives, Managers, Business persons, Career Aspirants and Individuals who would like to bring about a transformation in their lives.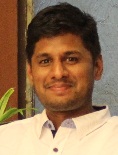 The Destiny Shapers - Shenode Nair
A healer by heart, a strategist and performance coach, Certified as a NLP Practitioner American Board of NeuroLinguistic Programming(ABNLP), Certified as a EFT (Emotional Freedom Technique) Level 3 Practitioner. (AAMET), Certified as a Breakthrough Coach

Ms. Dishaa

As so rightly affirmed by Reiki Grandmaster Dishaa, a young and dynamic lady, an M.B.A turned natural healing expert from Chandigarh (India) for whom life has always been a 'Love for the Moment' which is beautiful yet compassionate...