Stress
Ms. Dishaa

As so rightly affirmed by Reiki Grandmaster Dishaa, a young and dynamic lady, an M.B.A turned natural healing expert from Chandigarh (India) for whom life has always been a 'Love for the Moment' which is beautiful yet compassionate...


Ms. Malvika Kapoor
Malvika is an Access Consciousness Bars facilitator, Access Consciousness Body Process facilitator, Life coach, Counselor, Healer, Distant Healer, Healer for relationship issues, Grief, Loss, Fear, Depression, Health, Pain and Emotional issues.

Ms. Shruti Parashar

Mrs. Shruti Parashar, is a Reiki Master Practioner in Usui Shiki Ryoho Reiki since 2002. She has practiced crystal healing and taught Reiki for personal healing, recuperation post ailments, Goal Setting and Chakra Balancing. Crystal healing is about finding the intuitive resonance of crystals...

Ms. Amanpreet Nagpal

Amanpreet Nagpal is an efficient, conscientious and caring counselor with extensive knowledge of facilitating empowerment, rehabilitation and guidance to clients who have experienced trauma and hardship.

Soul Route

Co - founded by four spiritual entrepreneurs, Soul Route is one of its kind life empowerment & transformation center offering full range of psychotherapy & alternative life enhancing services aimed at cultivating healthy & successful lifestyles.


Dr. G.L. Sampoorna
G L Sampoorna, is a Psychologist, Therapist, Life coach, Heal Your Life Teacher - Trainer for India, Facilitator, NLP Master Trainer, Researcher, artist and author...

TransilienZ - Dr. Sachitra Kumar Chakravorty

Dr. Sachitra is an Author, Corporate Trainer, Law of Attraction Expert, Certified Hypnotherapist, NLP Practitioner, Motivational Speaker, Wellness, Success, Business & Life Coach. Dr. Sachitra was also conferred Rashtriya Vikas Ratna Award on Leadership...


AROGYAM AVVAAHAN - Ms. Sarlla Bhutodia
Sarlla Bhutodia is expert in multi modalities of healing, She is a strong self driven person with good interpersonal skills and has extra ordinary ability to understand the thought process of the conflict arising situations and facilitating the troubled with spiritual healing....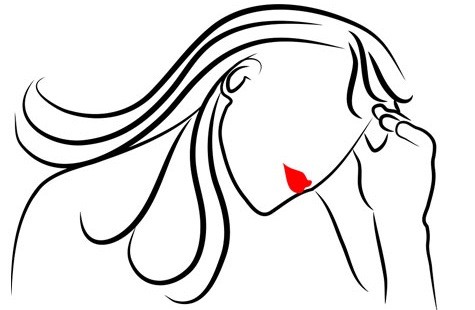 Stress
The body's response to natural relaxation is a powerful antidote to stress.Relaxation techniues like deep breathing, visualization, progressive muscle relaxation, meditation and yoga can help trigger the relaxation process.
When practiced regularly, these activities result in a reduction in their levels of daily stress and a rise in feelings of joy and serenity. What's more, they also serve to protect the quality teaching you how to stay calm and collected in the face of curve balls of life.
You can not avoid stress, but you can counteract its negative effects on learning to evoke the relaxation response, a state of deep rest that is the polar opposite of the stress response.
Causes
Modern life is full of problems, deadlines, frustrations and demands. For many people, stress is so common that it has become a way of life. Stress is not always bad. In small doses, can help you with low weight and motivate to do best. However, at what point you are constantly running in emergency mode, the mind and body pay the price.
If you regularly find yourself feeling exhausted and snow below, it's time to take steps to balance your nervous system. You can protect manually by learning how to recognize signs and symptoms of stress and take steps to reduce its harmful effects.
A lot of clothing can cause pressure. You can feel the tension at what time to go to a job interview, an exam, or a career. This type of short-term stress are standard. In the long term (chronic) stress is caused by stressful situations or events that most recently during a long period of time, as damage to work or family conflicts.
Symptoms
The most common symptoms of stress are caused by the "fight or flight" response to their own bodies, which was never intended by nature to be used for long periods of time.
This response evolved to help at risk - whether to stay and fight or flee, these reactions involve both the body with chemicals and hormones to increase alertness and gives an instant boost of energy and strength.
Short-term "problems" that can be physically settled this chemical reaction is good and does not cause health problems as a human body. However most of the modern problems of today, the situations and problems are short term and can not be resolved with a simple physical re-actions.
Home Remedies
Stress is the body's reaction to the body, so emotional, social or mental imposed on the person. These changes, either first class or bad, produces tension or stress. there's no way to avoid stress completely, injuries, weddings, meetings, childbirth, deadlines, bills to pay, or even go to a party is stressful. It's part of our everyday life and is very difficult to control, but there are situations in life that create an extraordinary amount of stress, things like overwork, death of relatives or friends, etc surgery, which in turn can be harmful for our health, leading to fatigue, headaches, backaches, muscle aches, stiff neck, loss of appetite, memory loss, low self- Reduced sexual desire, changes in sleep patterns, shallow breathing. the sum of all these up, resulting in a potential opportunity to become sick with a more severe illness, and things like high blood pressure, skin diseases, heart attacks, tumors and obesity.