Urinary Infections

SGS Aura Sciences & Re-search Centre - Dr. Sriniwass
In addition to the seven chakras of the subtle body, the Tantras have described a network of subtle channels known as Nadis. According to the tantric treatise Shiva Samhita, there are fourteen principal nadis, that is maridian channels 14 The Marmas (vital points) are a very important part of Ayurvedic anatomy.

Acu-Clinic -- B.C. Mishra B.sc, D.Ac., M.D(A.M),M.A.F.R.C.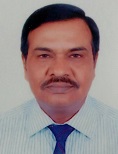 Mr. Mishra is an active & renowned Acupressurist with 16 yrs experience in various types of acute & chronic diseases. He is especially known for his success in dealing with complex and challenging cases.
He is assisted by his wife Nanda Mishra to undertake the treatment of lady patients.


Ms. Kaveri - Kaveriss Holistic Healing
The aim of any occult science, be it astrology or numerology, palmistry or fengshui, crystal healing or colour therapy, is identical without any question : serving the customers with a rule book advice that would bring about happiness in their lives.


Shathayu Ayurveda Wellness Centre
Shathayu Ayurveda was established with an intention of providing effective and economical healthcare service to the mankind using the traditional heritage of Ayurveda with the main focus on PREVENTION and WELLNESS. Shathayu Ayurveda is a pioneer in promoting research and evidence based Ayurveda...

Rahul

Rahul is a very competent researcher with ability to contribute as a spiritual healer & life transformation coach, with a passion of helping people in getting rid of problems & grow in all aspects of life.

Integrated Wellness Zone - Dr Raahul S Dutta
Dr Raahul S Dutta, an Integrated Wellness Consulant is one of the few doctors in Mumbai who is successfully practicing Modern Medicine and Integrating it with Complementary Therapeutic Modalities like Clinical Hypnotherapy, Trans-Personal Regression, Acupuncture, Aura Photography and Chakra Scanning all under one roof.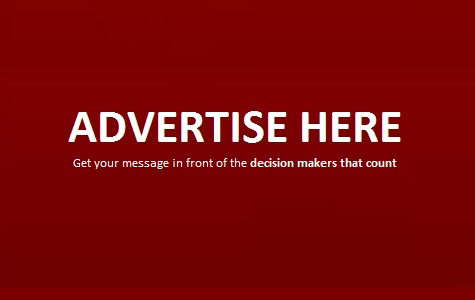 URINARY TRACT INFECTIONS
A urinary tract infection or UTI refers to an infection in any part of the urinary system, including the bladder, kidneys, ureters and urethra. Doctors and urologists may further subdivide UTIs into upper and lower urinary tract infections. Upper infections are located in the kidneys while lower UTIs are located in the bladder and urethra. Most people suffer from lower UTIs.
Women are far more prone to getting urinary tract infections simply because their urethras are smaller but wider than a man's. Germs or bacteria have more chance of entering the woman's body and then traveling to the bladder and kidneys. In contrast, germs and bacteria tend to stay in a man's urethra.
Causes
Normally, the urinary tract can successfully kill off any invading bacteria or other microorganisms but sometimes the defenses fail. But how do bacteria get into the urethra in the first place? By a variety of methods, including:
Sexual contact with a partner suffering from a UTI
Using catheters - even one-use-only catheters
Using a diaphragm, intra-uterine device (IUD) or another contraceptive that needs to be inserted into the woman in order to work
Being born with a defect of the urinary tract
Any disease that reduces the body's natural immune system, such as AIDS
Any medication that reduces the body's natural immune system, such as corticosteroids
Infrequent washing of the genitals
Accidentally getting fecal material onto the vagina or penis. This is thought to be the most common way of contracting a urinary tract infection.
Symptoms
Symptoms of a urinary tract infection are unmistakable. In order to get a definite diagnosis, patients may need to submit a urine sample to their doctors so they can find traces of invading bacteria shed in the urine.
Common symptoms include:
Severe, sudden, burning pain in the genitals when urinating. This pain can be so bad that it can bring tears to the eyes or make a patient break out into a sweat.
Increased need to urinate
Trouble urinating more than a little bit at a time
Foul-smelling or very strong-smelling urine - even a few drops can stink
Cloudy-colored urine
Aching pain under the ribs towards the spine, where the kidneys are
Abdominal pain or tenderness, which makes wearing skirts, pants or underpants painful.
Fever which may or may not include sweating and chills
Nausea with or without vomiting.
Treatment
The good news about urinary tract infections is that they usually respond well to treatment, as long as they are caught early. Lower UTIs in particular can degenerate into dangerous kidney infections if there is a delay in treatment.
Patients are urged to drink more water and cranberry juice to make urinating less painful and to prevent future infections.
Menopausal or post-menopausal women prone to chronic urinary tract infections may be placed on estrogen replacement hormones.
Any patient suffering from a UTI should refrain from having sex until the infection goes away.