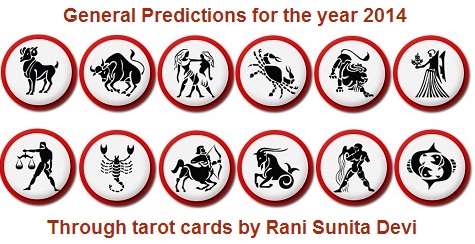 ARIES - ( MARCH 21ST - APRIL 20TH )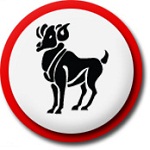 FORTUNE: This is a 'karmic' year for all of you. Your past karma will yield results now, Therefore look back for a while and analyse your present situation with the past deeds. The past is gone and the future looks uncertain at the same time you want to be at peace with yourself. Relinquish the false ego and allow the HIGHER power to lead. Very soon a fortunate adjustment will be made a path through the negative situation will be found. Face the present situation boldly and give up negative thinking patterns and look for alternatives with new zest.
HEALTH: Your health needs attention. You will be very health conscious and will be interested in alternative therapies or quick remedies. You may experience lack of energy due to emotional stress etc., and will be subjected to clumsiness. Watch out for small accidents or falls. near and dear one's could cause you emotional pains due to their harsh words and immoral behaviour, being detached is the key to the problem. 'IGNORANCE IS BLISS'.
RELATIONSHIPS: You are longing for a true love but maintaining a distance from your lover because you are not ready to surrender into anybody's false agenda for love. Bitter disappointments of the past causes great unhappiness to you and might experience regret, nostalgia and remorse over unfulfilled dreams or promises. Beware of extra marital affair which may cause unnecessary turmoil's in your present life stream. At this moment others will find it hard to extend their love or closeness to you because of your inner conflicts.
FINANCE / BUSINESS / WORK: The focus is on challenging situations pertaining to business and finance, family matters and things that stemmed from the past. An unexpected confrontation with law could also be in the making. A new career direction is on the way for some of you. Also some of you will plan to move ahead with new projects or change the present pattern of work completely. Results may be slow in coming, but you will hold your own, get a lot accomplished, financial problems will be held effectively, expected money will arrive in the late months of this year, debts will be cleared. Things are going to end on a positive note and you will find yourself moving in a positive direction.
EDUCATION: Students aspiring for higher education may opt for llb, company secretary, charted accountancy etc., courses related to company law. Business management courses are also favourable for some interested candidates. Some of you will be flying to distant places or other countries for better education.
ADVICE: 'Chase your dreams', do not be disappointed with small hurdles and failures, go ahead as success is waiting for you. If you want your fondest dream to come true get up and deal with every situation boldly, GOD will help you. "one who helps himself GOD'S grace shines on him."
Fire opal if worn it will help to dispel the negativity.
TAURUS - ( APRIL 21ST- MAY 21ST )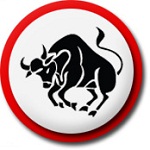 FORTUNE: This is a year of peaceful events and satisfactory outcomes. You will be embarking on a new business venture and considering issues with an eye towards a great future. This is the year for money making but at the same time careful planning and right speculation required.
HEALTH: If you were suffering from some chronic disease correct measures will be taken you will be relaxed and relieved. The wheel of fortune along with the ace of swords indicates the turn of events for a better future. A new start and a correct diagnosis will help you out of any health problems. You will be interested in alternative therapies too which will prove to be beneficial. Some of you who are suffering will go to an extent of totally cleansing, redefining and restoring your health completely.
RELATIONSHIPS: For singles marriage is on the cards but many of you will have conflict of mind between the two. Make a choice diligently or the chances are you might loose both of them. If required consult someone whom you consider your sincere. Home and family draws your attention as off late you are not able to spend quality time with your family. Misunderstandings and arguments within the family should be avoided as it will be the biggest hindrance at your work too.
FINANCE / BUSINESS / WORK: Expect good news concerning your finances. Ideas for a new line line of work will begin to formulate, a tempting business offer or a partnership will be proposed. A huge favour will be given that will save lots of money and a promotional opportunity will put you into limelight. Success will kiss your feet. Many good news and like minded people will join you. You will be out of sticky situations in a legal battle. This year will know clearly that where do you stand in your career front. Much of your time will be spent on meetings, planning's and enquiries.
EDUCATION: Disappointments in the results will be stressful to you, but remember the world is yours, get up and reappear once more to get over the unsuccessful attempt. Find out the loopholes and be more assertive to your field of study. If required consult your elders and make a fresh choice.
ADVICE: Look at your inner world , change the way you react to events, and choose to be happy. When you let go off fear or doubt , success will come automatically. You will soon have a new perspective and attain great peace or satisfaction.
A cluster of citrine placed on the working table will help you to generate the most.
GEMINI - ( MAY 22ND - JUNE 21ST )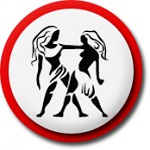 FORTUNE: This year is for mixed events and results. Mood swings will tell upon your health. The temperance card along with the ace's and the Hanged man card suggests great changes, fear of a new start dissolving old patterns etc. You might be experiencing a clash between the old and the new, a chemical reaction in mind, body and affairs caused by a reaction to a new action. There nothing to fear, its part of the process, as this elements will chemicalize, neutralize or transform situations, all with the positive end in view.
HEALTH: The Hanged man card suggests to be slow on your health , do not things for granted in terms of your health . Watch and guard your health. Junk food has to be completely avoided. Alternative therapies along with tests and strict regime is recommended. Meditation and yoga along with pranayama will be highly beneficial. This year health has to be closely monitored.
RELATIONSHIPS: THE MOON card in your suggests to be more compassionate towards your loved one's as the possibilities are of uncontrollable and irreconcible separation or break up in the marriage due to extra marital affair. Be careful in your speech as it might hurt your sweet heart badly hence you might experience disunion, disillusionment, disappointment and subterfuge. This year will be for endurances. Be neutral and follow your inner light, in time you will become a much stronger and happier person.
FINANCE / BUSINESS / WORK: Expect a happy, supportive and nurturing atmosphere at your working place. Expect positive changes in your financial affairs too, as well as lucky financial breaks are expected. A new partnership offer will be made by someone who is known to you from your early days. A new rewarding job offer will take you to different places. A very positive time to excel in career front. Make the best use of this time.
EDUCATION: The focus is on research oriented fields. A completely new direction in career will inspire you to be more innovative. You will derive lots of satisfaction through being productive and in writing, creative or innovating new projects. Some of you will have great interest in occult sciences.
ADVICE: You are going to begin again on a new foot, the result will be up to your effort and interests. It depends entirely upon your intention, and desire. A situation has been presented that has all the inherent components of the manifestations of your desires. Take the best from it, because it is through this that a new potential will emerge. Do not fear the change.
An AMETHYST worn as a pendant or an AMETHYST cluster placed at your table will heal the present situation.
CANCER - ( JUNE 22ND – JULY 22ND )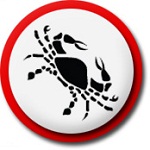 FORTUNE: You are expecting a great fortune which is soon to come but have to wait for other problems to be solved, be it a health issue, financial issue, you have to wait patiently as it is sure to come. What you deserve and need will come to you in time. Your success will come through excersing your personal integrity. Someone will seek you out or arrive unexpectedly, and things will look much brighter on all horizons.
HEALTH: Your health this year will improve to your satisfaction. Your past efforts will bring successful results in healing yourself completely. Whatever the KARMA could be, but once you have realized your mistakes and vowed to yourself to not to repeat half of your healing is done. Forgiving your past, asking for forgiveness and being in gratitude for all the help in hands will help you largely in overcoming a chronic disease.
RELATIONSHIPS: Love, romance and personal relationship takes the back seat this year as most of the time you will feel detached (on a positive note) and preoccupied to increase your working strength. Although there are few family get together, occasional meets but any condition you will be detached and aloof. The reason behind this aloofness is you do not want to indulge in the family disputes, conflicts and waste your energy into the unnecessary talks In the family. You are more concentrated into shaping your career. Also a perplexing or deceptive relationship will be shelved for a while only to detach from the negative issues.
FINANCE / BUSINESS / WORK: The strength card in your spread signifies a powerful period at your work and business. Results may be slow in coming, but you will hold your own, get a lot accomplished and summon up enough energy to do whatever you desired to do. In someway you will be recognized and rewarded for your efforts. Financial matters will be handled effectively, and held up money will arrive, also debts will be paid. You are for something great to happen, your patience will be paid in form of repeated clients, financial increment, profit or promotion. Unsettled conditions will begin to resolve themselves or work out on there own accord. Be away from emotional upheavals.
EDUCATION: A very very fabulous time for some of you who are expecting results of their past efforts. Success will kiss your feet. New gateways to career front will be opened, but you need a different approach to new roadways to avoid confusions. Patience is required to deal with a complicated situation....if required consult your elders. Highly intellectual and mind engaging time is in store for you, therefore go ahead with your plans and use this time for the best.
ADVICE: You are going to attain great insight into a situation that was obscured and some of your best achievements will come through unestablished or unknown sources. You will given an opportunity to develop some organisational skills.
LEO - ( JULY 23RD – AUGUST 23RD )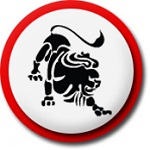 FORTUNE: THE FOOL CARD AND THE ACE OF PENTACLES together in your spread signifies a new start and a positive move. This year you will be convinced that 'all is well', and all is going in the right direction. A very productive and prosperous time for leo's. Your world will be transformed and you will prosper. The time is right for planning, executing and trusting people. A brighter future is waiting for you. Your high ideals will bring you bright colours and you will be motivated to barge ahead with new vigour and vitality. Most importantly you will be focused, contended and will be once more hopeful. A very positive you is seen. People will start trusting in you.
HEALTH: Stress is the temporary worry which will dissolve once you are within the vicinity of your family harmony. Most of the time you will be in the excellent condition, mentally, physically and spiritually too. discipline is the key to life, this realization will put you grounded. Avoid any kind of addiction.
RELATIONSHIP: This year you are more focused in your work therefore any unresolved issues within a sour relationship will not disturb you. Relationships takes the back seat for you this year. You are busy shaping up your career. Your spouse health will be a matter of concern to you. Travel, meetings, work load will keep you away from romance etc. But some singles will have a great time with their new found love.
FINANCE / BUSINESS / WORK: The focus is on unfoldment or expansion, yearning and discernment, meetings, discussions and work related projects for the future. You will attract money, favours assistance or leverage. Some very uplifting news will change your total outlook towards life. Very positive period at work place. Promotion, change of place, increment, acceptance and reward will be the mark of the year. Financial reward is seen in abundance, debts will be paid and you will regain the lost empire. You will also gain the trust of people within your family and outside too.
EDUCATION: Right career decisions will be made in the right time. Supportive people and elders will be a great help to you, in decision making. A great future is in the making, which you may not realize it now but time will prove its potential. Many changes and major move on career front is also indicated. You may travel abroad for higher education.
ADVICE: If obstacles are confronting you, its because you are moving in the wrong direction or proceeding in error. More facts need to be uncovered. Be honest with yourself.
VIRGO - ( AUGUST 24TH – SEPTEMBER 23RD )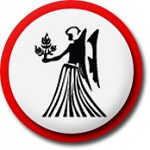 FORTUNE: This is an important 'KARMIC' period and action taken during this period will be the fortune of tomorrow. If you are feeling challenged, it's because you are harbouring a deep seated misunderstanding, mistrust or resentment towards someone (perhaps even GOD), and you are being given the opportunity to resolve it once and for all....remember love conquers everything, even KARMA. You will overcome all obstacles and nothing will keep you advancing towards your goals because you will have the kind of inner fortitude that nothing can defeat. STRENGTH card in your spread signifies the reserve of inner strength and courage in you to overcome any adversaries in life. Committed and trustworthy people will join you to strengthen your belief and conviction towards your goal.
HEALTH: If you have been ill a swift recovery is indicated but be careful because a wrong diagnosis might lead to further complications. Many a times you may feel run-down or sick and may seek medical attention. Avoid stress and also keep yourself away from junk food.
RELATIONSHIPS: You are desperate about a relationship and want a marriage as it is a serious commitment but will have a tug of war between your head and heart, if heart wins a sacrifice will have to be made. You may have to juggle your work, appointments and social affairs which will keep you away from home for most of the time. your family members needs your attention.
FINANCE / BUSINESS / WORK: A very prosperous time at work. Your confidence in yourself will prove worth in any field you are in. You will excel in your own ideas and attempts. Execution of work will become easier with the help of like minded people around you. Your suggestions and guidelines will be highly appreciated by the peer groups. A very influential period is signified with your finances too. Money will flow in easily and you will money through various sources. Your past efforts will pay you rewards now. Speculations and new investments have to be guarded or monitored carefully.
EDUCATION: Good news for the students pursuing their career towards medicine, alternative healing therapies , business management , agriculture and home science as whole lot of new avenues and opportunities are knocking at your door. Family support and your own concentration will yield fabulous results. You will travel to distant places for higher education. This year some of you might discover a new medicine or cure for a life threatening ailment.
ADVICE: Good fortune will come through perseverance and commitment to yourself to excel. Be determined to have what you want and avoid mediocrity....the goal is within your reach.
LIBRA - ( SEPTEMBER 24TH - OCTOBER 23RD )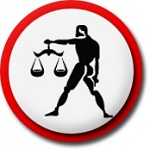 FORTUNE: A very powerful period is signified. Prosperity, success and recognition will kiss your feet. THE CHARIOT and THE STAR card together in your spread proves that you will be the star of the year, no body or any situation can stop your success. Actually, truly speaking you will attract success and recognition in abundance this year. Your aura is brighter than any time before. The CHARIOT in your spread clarifies that the hard work and efforts put in the past is rewarding you handsomely now which has not come to you easily. Now the reigns of your life is in your hands and you can move the way you want. A great change on the whole is predicted, all for positive.
HEALTH: Stress related problems will force you to meet the doctor once or twice. Watch your sleep pattern as you need ample sleep now. Avoid health damaging food and adopt preventing measures for resurrecting health problems.
RELATIONSHIP: The SUN card in your spread cheers you up for a promising love in this year. If already engaged then expect a strong commitment from your partner for a fairy tale love life. You have been working very hard towards a relationship which was on the verge or breaking but fortunately this time clears all the misunderstandings and unites you blissfully to each other. Freedom to take an independent decision in a relationship for a better future will be appreciated and accepted. In love you will be on the top of the world adorned with all the vibrant colours of the cosmos. Avery energetic and enchanting time for family ties, get-togethers as well as for romantic events.
FINANCE / BUSINESS / WORK: At work you might feel that if you continue on the same path you are on without relief or gratification, you will absolutely explode and the desire for the change will be so intense that it comes, bringing the very thing you want. You are going to experience a change of reaction in money matters , where one success will lead to another and a moderate degree of success will be attained. In a very short time, productivity will increase and people will seek you out for your talent, knowledge or wisdom. You can also expect recognition, acclaim and financial success.
EDUCATION: Anew course will be discussed and a fresh start is seen. You will begin a new project or venture similar to something which you just finished. You will pass with flying colours in any test for your future embodiment. Travel to far off places for higher education is signified. A very positive period for career setting.
ADVICE: Problems will be resolved one by one, and a turbulent period is coming to an end. " Surrender control to THE HIGHER powers and take your hands off it." There is a greater hand steering your course than yours.
SCORPIO - ( OCTOBER 24TH - NOVEMBER 22ND )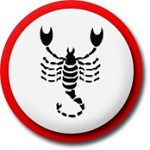 FORTUNE: This year mixed type of experiences are signified.. The HERMIT card in your spread suggests that you should be more patient and tolerant to any nagging issue at your work or at your home. If you are patient then luck will be with you in reaching positive solutions, and in achieving most of your goals in a relatively short time. Remember love conquers all, therefore deal any negative or disputed situation with compassion and patience.
HEALTH: Health is fine with few stress related problems. Your busy schedule needs some time off for rejuvenation and recreation. Outing with family for fun and entertainment is predicted. All recurrent health related problems will be sorted out and you will feel much better than any time before.
RELATIONSHIPS: You will be desperately longing for love , but will not be willing to "sell your soul "to get it. You might experience regret , nostalgia and remorse over unfulfilled dreams or promises. Unhappiness and misunderstandings will cause bitter disappointments. An illicit love affair could also be indicated beware of it. At home front too you may feel discouraged or melancholic and desire to rest from mental and emotional stress. If single and hoping to unite , there will be no marriage for now. Lack of communication, misunderstandings or intimacy problems will be the cause of a breakup.
FINANCE / BUSINESS / WORK: You are working very hard towards your goal and expecting a glorious result. You will be totally committed towards your work and money making schemes left with no time for your family and loved one's which creates more bitter experiences and drawbacks. At the back of the mind emotional stress will not allow you to work peacefully resulting in slow progress. Financial obstacles will be surmounted and a check, subsidy, commission or a settlement is in the offing.
EDUCATION: You will be engaged with paper works or working with philanthropic or self help material, all of which will be time consuming. You will be also involved with conscious raising books, studies, methods or groups and will complete your work without any complaints. Basically you will enjoy your work.
ADVICE: Have faith in yourself and know that your work is good and it stands on its own. Preserve, be determined, and let nothing divert you from your goal.
Wear an AMETHYST pendant to ease of worries or tensions.
SAGITTARIUS - ( N0VEMBER 23RD – DECEMBER 21ST )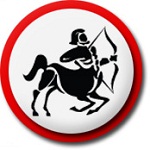 FORTUNE: Unusually you will be emotionally disturbed and thoughts or mind will be supressed under the pressure of emotions this year due to various reasons. Sagittarians are expected to be strong people and of stable minded but this year due to emotional upheavals your mind will be ruled by your heart. THE CHARIOT card in your spread suggests that once again gather your strength and take the reigns of your life in your hands. It is good to be sensible and compassionate but at the same time let your positive and strong side make the best decisions. Most of the time you will be concerned and worried about your loved one's. Also you may be worried or feeling unsecured about your relationships. Be strong to face any such situation and be rest assured that you will not loose anybody.
HEALTH: Health remains excellent in spite of stress and emotional upheavals. But you will be more concerned about a health issue of your loved one's, family members etc.
RELATIONSHIPS: As mentioned earlier you might have to suffer emotional setbacks due to breakups, separation etc. Give space and freedom to your partner to understand you better and clear the air. Practice silence to avoid further misunderstandings, sufferings and hatred in a loving relationship. No one is bad or good, its only the view of the person to accept or avoid. If one thing is wrong for you, the same thing could be right for the other person, therefore its only the perception. Hence avoid conflicts and accept the things as they are.
FINANCE / BUSINESS / WORK: This year you are not very much concerned about your work or finance because much of your time will be spent in resurrecting or mending your relationships. Business , finance and work will be stable. New job opportunities, more financial breaks, good news at work will keep you positive and confident about yourself. Your peer groups will be happy with your working capabilities. Business will be going strong. Speculations will yield good results. But you are the person to excel, as you deserve the best. Authors, research oriented people will excel in their fields. Recognition and rewards are on your way.
EDUCATION: You will soon be offered a sponsorship and might travel abroad for higher education.You will have a very busy period in settling yourself. Travelling for more information's, research and facts or details will keep you on your toes.
ADVICE: If obstacles are confronting you, its because you are moving in the wrong direction or proceeding in error. More facts need to be uncovered. Emotional upheavals might block your way to success, so avoid it and be strong.
CAPRICORN - ( DECEMBER 22ND – JANUARY 20TH )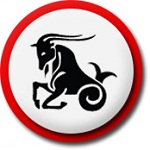 FORTUNE: This year try to engage in compassionate activities to enhance the balance of unconditional love within you. Off late you have been a miser in expressing your deepest love and care to your loved ones. Your broad minded nature will bring your love back to you. Also have control over your speech, avoid hurting anyone by your harsh words. You have a great fortune this year , with the EMPRESS card in your spread you are bound to enjoy success and recognition abundantly. Glorious days predicted in your financial success too.
HEALTH: A minor surgery is indicated due to a stress related problem. Health is fine but avoid junk food and irregular sleep patterns. Proper consultation and regular check-ups will keep you fit. Yoga and meditation will be quite rejuvenating and energy enhancing techniques, follow them strictly. Travelling to various places couls also be one of the stress factors.
RELATIONSHIPS: Stressful work commitments, travelling etc., will leave no time for your loved one's. Your people needs your attention. You have to take out sometime for your own people to bridge the gap. Outing, spending time with each other will help you and your spouse to overcome emotional insecurities. Life and work goes on but at the end of the day you need to express your emotions and love to each other. Elders and children's too needs your attention. Singles have to wait for some more time for a promising romantic affair.
FINANCE / BUSINESS / WORK: Activity at your work will be renewed. Expect a positive flow of creative , innovative and inspired ideas with lots of praise and admiration. This year with THE ACE OF CUPS in your spread you will forge ahead in spite of financial worries and will begin a new project that will supplement your income. Expect a pleasant financial surprise. A real worthy person will be introduced to you in a very dramatic way, who will change your perspective of your business interests and will go ahead with the new plans. Financial outbreaks , financial transactions, speculations, partnership etc., looks brighter. Meetings, business travels, and paper works will keep you busy most of the time.
EDUCATION: You are a bit confused with your career choices and there is a "tug of war", between your mind and responsibilities. You may experience lots of vacillation in matter of the mind and heart, and will be looking for the right approach or the right direction. Some of plans and paper work will be put off or let unfinished for the time being, because you need a break from mental activity or because your mental resources have been exhausted.
ADVICE: Though nothing may have been apparently changed significantly in your mundane world , but you have changed dramatically from within. Look to your inner world, change the way you react to events, and choose to be happy. You will soon have a new perspective and attain great peace or satisfaction.
AQUARIUS - ( JANUARY 21ST – FEBRUARY 18TH )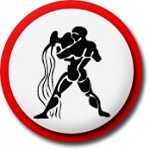 FORTUNE: A difficult year to overcome your own conflicts within your mind and heart. It seems you are unable to match your actions along with your thought process, in other words completely off the track. Your are not happy with your own self. Health issues too troubles you to add on more stress. Financial resources are dwindling and you are unable to find a way out for it because the main reason is your own thoughts, worries and imbalances.
HEALTH: Keep yourself cool, be patient, consult experienced doctors, go for check-ups, take rest and go for family outings to pilgrimages' or resorts for better health and peace. Try to be blissful and joyful with the family ambience which will give you moral support. Every individual goes through ups and downs therefore do not be surprised or depressed by your present situation, this period will also go. Practice meditation under the able guidance of well trained meditators also breathing exercise will help you to rejuvenate your health.
RELATIONSHIPS: You might be offending your family members and loved one's by your harsh behaviour, do not punish them for no fault of theirs. Be cool and patient, and ask to yourself that," are they responsible for your condition ?" the answer will be 'no', then why to create panic and confusion into them. Learn to receive love from all the sources, nature has in bounty to give and give, you should learn to receive it completely putting your heart and soul soaked into the cosmic rhythm.
FINANCE / BUSINESS / WORK: You might run into conflicts which will require a great deal of emotional control, but you will master the situation internally rather than moving into an external fray. Upsetting conditions will arise making you feel confused, uncertain or threatened. Too many emotional elements will be imposed upon you. You are working very hard but for no profit and as a result, you might feel frustrated and thwarted from capitalizing on your potential. Beware of wrong investments and major financial loses or adverse conditions, but don't worry very soon you will have the opportunity to make more money if you are patient and have self control.
EDUCATION: There are several good news and opportunities knocking at your door. Travelling for higher education, proper family support and financial support is signified.
ADVICE: At this do not expect miracles, as envisioned. But hold the right actions and efforts of your past will prove to be worthy this moment and the SUN will shine tomorrow. You will be grateful for the second chance or reprise.
PISCES - ( FEBRUARY 19TH – MARCH 20TH )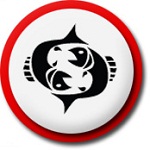 FORTUNE: This year with the four of cups in your spread, for no reasons you will feel threatened, worried, lost and sad. Everything is there within your reach but do not have the wherewithal to fetch. Desire is strong but will power is less. As per your nature you are too sensitive and always sulking for any small or big reasons. Any issue pertaining to your superiors or loved one's will continuously hover in your mind. New life and new directions are knocking at your door, welcome with open arms, you will find lot of peace and satisfaction within yourself.
HEALTH: Do not get involved into physical scuffles as there are all the chances of fights and arguments with strangers over patty issues. You may hurt yourself badly. Avoid rash driving and follow traffic rules. A fall from height is also indicated so be careful. Be extra cautious this year because your overindulgence to unnecessary thoughts and worries might lead to serious health issues, in other words avoid stress completely. Be at peace with yourself. Practice yoga and meditation.
Wear a rose quartz pendant to stabilize yourself.
RELATIONSHIPS: Counselling is required to mend your broken relationship. It will be very hard to stay away from your lover. You are looking for serious union whereas the other person is irresponsible. For some people this is the year to get the best out of their relationship. You might travel to overseas to unite with your love. Marriage bells are ringing for some. Sudden wedlock is indicated, hence get ready. children's will be the source of joy to you.
FINANCE / BUSINESS / WORK: Woman folks will be befitted the most in business and who are in high posts will excel in flying colours. Do not enter into any financial commitment or financial transaction for this year. Also beware of unsteady and clever people as they may take undue advantage out of your goodness. Follow the rules of business and avoid any emotional turmoil. Finances will be dwindling for a while as much of the money will be spent in medical bills, check-ups, gifts, obligations etc. But don't worry with little effort you will put the ball rolling in your court. All that matter is you own stability and inner peace.
EDUCATION: With the guidance of your elders, guru or teachers you will find your path to choose your career. You will work very hard for your goal and get the best out of it. Recognition, achievements, rewards and scholarships are also signified.
ADVICE: This year I find that you will be more impractical, emotional over sensitive than optimistic. Your narrow views might harm you in many ways, therefore broaden your thinking pattern and let go things which are of no use to you anymore. By the support of elders or counsellors you will be visualizing ideas in order to mould a new future, and your wish for fulfilment or a successful outcome will be granted.