Pranic Healing a revolutionary approach

Ms. Kaveri - Kaveriss Holistic Healing
The aim of any occult science, be it astrology or numerology, palmistry or fengshui, crystal healing or colour therapy, is identical without any question : serving the customers with a rule book advice that would bring about happiness in their lives.


Ms. Deepa Ramaraj
Access Consciousness Facilitator for Access Bars, Body Process - Foundation, Money and Biz enhancement workshops Life Transformation Coach, Pranic Healer, Bach Flower Therapist & Tarot Card Reader.

Ms. Meghaa Gupta

Meghaa Gupta lives by Louise Hay's words "I choose to make the rest of my life the best of my life" and hence she believe in living every day to the fullest with the best of her ability.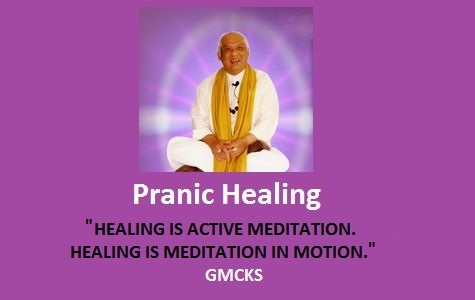 PRANIC HEALING is a highly developed and tested system of energy based healing techniques that utilizes "prana" to balance, harmonize and transform the body's energy processes. "Prana" is a Sanskrit word that means "life-force". This invisible bio-energy or vital energy keeps the body alive and maintains a state of good health. In acupuncture, the Chinese refer to this subtle energy as "Chi". It is also called "Ruah" or the "Breath of Life" in the Old Testament.
Founder of Modern Pranic Healing and Arhatic Yoga, Grand Master Choa Kok Sui is credited with the development of an energy healing system using more effectively and efficiently prana or ki, which is the life force that keeps the body alive. Albeit a trained Chemical Engineer and successful businessman, he spent more than 30 years researching and studying literature and books on esoteric sciences, examining and sorting through their various healing techniques, and eventually developing the concepts, principles, techniques, and practical applications of Pranic Healing as it is widely known today .
Modern Pranic Healing as a science was finally born in late 1987, with the publication of Master Choa Kok Sui's book, The Ancient Science and Art of Pranic Healing ), which has since been translated into more than 30 languages and distributed in over 40 countries, veritably serving as an introduction for thousands to the science and art of Modern Pranic Healing.
Master Choa Kok Sui later founded the Institute for Inner Studies and the World Pranic Healing Foundation, Inc., and went on to author 20 more books on Pranic Healing and spirituality , before his passing in March 19, 2007.
Pranic Healing is a simple yet powerful and effective no-touch energy healing. It is based on the fundamental principle that the body is a "self-repairing" living entity that possesses the innate ability to heal itself. PRANIC HEALING works on the principle that the healing process is accelerated by increasing the life force or vital energy on the affected part of the physical body PRANIC HEALING influences this natural life force to bring about a healthier physical body. PRANIC HEALING is applied on the bio-electromagnetic field known as the aura, which contains the mould and blueprint of the physical body. This bioplasmic body absorbs life energy and distributes it to the organs and glands. Scientific evidence provides tangible proof of the existence of the energy body and its relation to the health and well-being of the physical body. This has been termed as the "bioplasmic body" from the word "bio" meaning life, and "plasma", the forth state of matter after solids, liquids and gases. Scientific experiments conducted by the eminent Russian scientists using ultrasensitive photographic process showed a colorful, radiant energy field surrounding the physical bodies of humans, animals and plants. This energy field, or aura, interpenetrates the visible physical body, extending about 4 to 5 inches from the skin's surface Diseases first appear as energetic disruptions in the energy field before manifesting as ailments in the physical body
Chakras - Energy Centers of the human energy system
In the palm of your hands are energy centers called chakras. Through a simple exercise, these chakras will be activated. Once activated, these chakras will become sensitive to feeling others' energy. You can scan that energy field to locate blockages and be able to cleanse, energize and revitalize the area with new prana. You will also learn techniques to stop the drain of energy on your body that many health practitioners experience while working on others. You will actually energize yourself while your are healing someone else!
Scanning
Scanning is a process of using and developing your hands and subtle senses to energetically scan the aura of a person to detect any imbalances such as weakness, tear or congested energies within the auric field or a chakra of a person. This gives the pranic healer an insight as to what may need to be done energetically for the person.
Cleansing
Cleansing is a process of removing and clearing energetically areas of the subtle energy fields that are congested that maybe dis-eased or disharmonious patterns within the auric field of the person. This allows new or healing energies to fill the areas of the energy bodies or chakras assisting the process of healing.
Energizing
Energizing is a process of focusing energies into a particular area where it maybe weak that an increased amount of subtle energies can assist the healing process or balancing of the subtle energy fields. e.g. Energizing the base chakra which is associated to physical vitality can attribute to the effect of a stronger physical health.
PRANIC HEALING is currently being taught to doctors, nurses, massage therapists, acupuncturists, chiropractors, the clergy, homemakers, engineers and many others in all walks of life. It has allowed them to heal confidently and consistently in the shortest learning time possible. They find PRANIC HEALING very effective and easy to apply. PRANIC HEALING procedures are simple and easy to learn. However, behind the simplicity is a sophisticated technology that is without a doubt one of the best, if not the best, among all publicly known and disseminated alternative healing arts. . The Pranic Healing workshop also teaches a meditation called the "Meditation on Twin Hearts", Basic Pranayama (how to breathe properly!), teachings on the Law or Karma and character building, techniques to heal oneself and how to heal people at a distance.
This is an experiential workshop. During class time, all the principles will be explained thoroughly and the techniques practiced exhaustively so you will be confident in your ability to produce positive results when you finish the course. Join thousands who have developed the ability to heal a wide range of common health and emotional problems using this safe and effective method of energy healing. Unleash you natural ability to heal with Pranic Healing.
Your Takeaways from Basic Course:
- Powerful and simple techniques to cure almost 100 different types of simple to medium physical ailments – self and others
- Techniques for Relationship healing, Academic performance healing, very effective Stress management techniques
- SuperBrain Yoga
- Instant recharging techniques for physical and mental exhaustion through Pranic Breathing techniques
- Meditation on Twin Hearts for self healing, illumination and rapid spiritual growth Secret of abundance
- Distant Healing and Divine Healing
- And many more...
Kindly make use of this opportunity to learn this wonderful art and scientific technology called Pranic Healing.
Pranic Healing can help you if -
1. You want to achieve a sense of well-being and Inner Peace
2. You want to Improve your IQ, EQ and SQ and develop a sharper mind
3. You want More Energy, Increased Stamina and Immunity
4. You have a long term ailment which is not getting cured by orthodox medicine
5. Your personal/professional life is stressful
6. You are not able to achieve success as you want to
7. You/Your children are not faring well in academics or you want them improve further etc...
Examples of Problems (other than Health related) that were miraculously healed by applying PH principles by various people:
1. Marriage - not getting fixed, parents not consenting for marriage, marriage on the verge of breaking etc
2. Not able to go Abroad whatever they may do
3. Having less crop in the Agriculture field
4. Relationship problems
5. Weight Loss, Hair Loss
6. Poor Academic performance etc.....
There are many exciting applications of pranic healing such as the advanced level of "Pranic Psychotherapy" where the relationships between the chakras and mental attitudes or the psychological state of the person can be accessed and shifted to heal psychological aspects of a person. Others areas such as "Pranic Crystal Healing" using crystals to amplify healing energies or intent and Pranic "Face-Lift" which is a natural way of increasing wellness of your physical appearance, can be of great value to improve the many aspects of living.
Ayuushman Health Care - Dr. Ali Sher Khan (Acupuncture & sujok therapist). B.E.M.S., M.D (Acu)
Dr. Ali Sher Khan is a clinical and classical (singal needle acupuncture therapy ) Acupuncturist / sujok therapist and Cupping therapist and has been in private practice for over 6 years. He is the recognized for his results-based acupuncture practice where he incorporates many different healing modalities in which he is accomplished. He is best known for his enthusiastic joy, keen intuition, deep caring and commitment to the health and wellbeing of those he works with.
As an experienced alternative health care practitioner Dr. Ali Sher Khan provides One needle Acupuncture, Clinical Acupuncture, Cupping therapy, Sujok, Seed Therapy, Colour Therapy, Fengshui, Pyramid Vastu, & Pranic Healing, Spiritual Treatment Thousands of clients are grateful for his results-based work that has helped them overcome illness, life-blocks, emotional imbalance and stress to achieve healthier, happier more successful living.
As a healer and practitioner of Alternative Medicine, He is committed to one-on-one, personal health care. He enjoys the process of finding the appropriate approach for each patient. He actively works with each of her patients on several levels simultaneously. Every treatment considers your physical, emotional, psychological, and spiritual health.
Dr. Ali Sher Khan is an experienced healer specializing in paralysis, paraplegia, Hemiplegia, Diabetic, Thyroid, High blood pressure, Low blood pressure, Heart, Kidney, liver, gallbladder problems, All kinds of pains like knee, shoulder, back ache, head ache, migraine, etc...) and many more treatment in his clinic.
Miraculous treatment for increasing height through acupuncture without any drug and food supplements.
Ayuushman Health Care
# 18-12-418/D/25, Opp: Aqeel's Model High School, Omer Hotel
Hafez Baba Nagar, Kanchanbagh, Chandrayangutta
Hderabad - 59
Mobile: +91 9032 566 011, 8801 217 555, 9676 538 862
Email: drask4u@gmail.com
CRYSTAL CAVE - QUALITY AND EXCELLENCE ASSURED
Mfrs & Dealers in Feng Shui, Crystal(Spatik), Rudraksh & Pyramid
Lending a creative and innovative edge to the century old tradition of Crystals and fengshui articles, Crystal Cave has embossed marks of unparalleled excellence in their domain. Their unwavering commitment to quality and genuine services have helped them established as a prominent trader, supplier and exporter of a wide range of Crystals, Fengshui, Pyramids and Pooja items .They also specialize in offering products for Reiki and Pranic Healing and other alternative therapies at affordable rates to clients.
Established in the year 1998 by Mr Nitin Gupta, they believe in delivering genuine and quality goods and services to their customers that pronounce many benefits, including low national pricing and prompt deliveries. Moreover, they are supported by a team of dexterous professionals, who are proficient in their area and well-versed with various trends of the industry.
The company products are available across India and exported to China, Thailand, HongKong, Belgium, and other countries
The company was established with a mission to give guidance and assist in empowering people to make life peaceful, healthy, prosperous & bring in abundance( both material and spiritual).
Their quality and customers satisfaction has been the key to success since inception.
A few reasons that helped them to become a leader in this domain can be accentuated as:
* Top quality
* Timely delivery
* Prompt services
* Proficient work force
Contact Nitin Gupta at +91 98490 43688 Email: nitincrystals@gmail.com
FENG SHUI HOUSE & HIMALAYA RUDRAKSHA ORGANISATION(Regd).
The House Of Feng Shui, Rudraksh, Healing Crystals, Shaligram, Pyramids, Reiki tools and shankus.
Feng Shui House was established by Mr P Sri Hari serving customers for more than 10 years specialising in wholesale and retail of a wide range of Feng shui artifacts, Crystals, Shaligrams, Pyramids, Reiki tools, Mercury Items, Shankus , Yantras, Stone Idols,crystal idols,brass idols, Gomati Chakras ,all types of malas and wide range of unique collection of devotional products etc.It is located at Tajmahal Hotel, Abids and can be located easily.
Himalaya Rudraksha Organisation started its operations 5 years back. It provides 1mukha to 21 mukhas of pure and natural Himalaya Nepal Rudraksh beads and Rudraksha malas of all sizes .The organization gives 100% genuine guarantee Rudrakshas . Mr. P Sri Hari is a leading Rudraksha specialist, a great devotee of Rudraksha.
The organization was established with a motive to give trusted items,guidance and assist people to make life peaceful & stress free, prosperous & bring in abundance. .
Contact P. Sri Hari at +91 98482 75488
Email: sriharipanchumarthy7@gmail.com
Mrs. Swathi Rekha Manne
GMCKS Pranic Healing & Meditation Centre
PRANIC HEALING was brought into modern awareness by Grand Master Choa Kok Sui of the Philipines. Pranic Healing utilizes "prana" to balance, harmonize and transform the body's energy systems and chakras. "Prana" is a Sanskrit word that means "life-force". This invisible life force energy keeps the body alive and maintains a state of good health and wellbeing. Pranic Healing is a simple yet powerful and effective no-touch energy healing. It is based on the fundamental principle that the body is a "self-repairing" living entity that possesses the innate ability to heal itself. PRANIC HEALING works on the principle that the healing process is accelerated by increasing the life force energy.
Swathi Rekha is a gifted Pranic Healing Teacher & Therapist who has been involved in the Healing Arts for many years. trained in the art and science of Pranic Healing, Arhatic Yoga and Meditation, her own healing journey awakened the divinity and essence of her own Soul. As a healing facilitator and teacher, Swathi assists people in awakening to a deeper level of their Divine Essence and purpose.
She is a Senior Teacher and Therapist and has extensive experience teaching courses and seminars on Pranic Healing and the Awakening Consciousness.. She is a senior deciple of Grand master choa kok sui(founder of pranic healing and Arhatic yoga) and is into pranic healing since 17 years.She has healed many patients successfully with physical, psychological and relationships issues. She has been teaching pranic healing since 13 years training hundreds of students, by nurturing them to evolve spiritually and successful in their life.. Her GMCKS centre conducts regular classes, meditations and full moon meditations which helps in thorough and deep cleansing of bodies. She also conducts day to day direct healings and distant healings.
She can be contacted @ +91 98497 34633, +91 92488 38437
Email : swathirekhamanne@ymail.com
please visit :
http://www.swathihealing.com/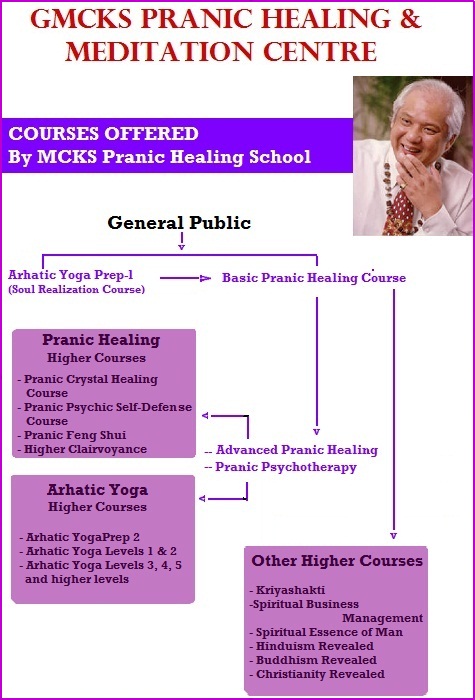 Gems world
The House Of Healing Crystals, Gemstones, Pyramids & Rudraksh...
Gems World is specialized in offering all kinds of gemstones and rudrskshas. Owing to our ethical business policies and wide distribution network we have been able to garner many clients from India and abroad. We provide perfect and top quality stones according to your birth date and time.
Precious Navratan Stone
An exclusive collection of precious stone at wholesale price with lab certified energized and purified.
Healing Gems
All kind of Healing wand, cluster, Pendulum Chakra stone, Boll, Pyramids, tourmaline, clear Quartz, Amythist, Agate, Opal, Moonstone, Citrine, Amber, Berly, Apatite, Avanture, Carnelian, Jade, Garnet, Fluorite, Jasper,Iolite, Lapiz.....etc
Rudraksha
We sell wide range of rare, genuine Rudraksha from 1 to 21 mukhi, brasslet mala's.
Gems Carving
Gems World devotes itself to true Indian craft skill associated with gemstones. Indian heritage and culture of arts and crafts have its own pride. We, at Gems World have dedicated ourselves to rekindle the traditional craftsmanship in our artistic sculptures and use them in gemstones. We are leading distributors and retailers of ethnic and exclusiveforms of precious gems.
Our Team
Our team of experienced professionals is the prime asset of our organization. Owing to the efforts and endeavors of our professionals, we have achieved a successful position in the market. Our team keeps itself abreast with the latest trends in this sphere. Further, they also have the detailed knowledge of different types of products offered by us.
Our organization has been formed by 40 member craftsmen. Making sure to work with each other as well as our clients, the professionals who form the core of our team include designers, craftsmen, Artisans, procurement agents, quality inspectors, marketing and sales representatives.
Quality Assurance
We are engaged in exporting and supplying quality gemstone across India and abroad. Our products are appreciated for their quality and genuineness. Moreover, the gemstone products offered by us are known for durability, perfect finish and design.
We undertake stringent quality control measures, right from the initial stage of procurement till the final delivery of the consignment. Our quality analysts stringently check our range of products on well defined parameters, once the product is procured from reliable vendors.
Our experienced quality analysts conduct tests like non destructive testing for all products, manual test on finish, manual test on color and texture. Further, the procured range of products is pre - checked by the respective vendors on well defined parameter to ensure its high quality standards. Our adherence to ethical business practices and timely delivery has given us an edge over the other leading organizations.
Contact Mr. Kapil Gupta @ +91 - 92463 66316
Email: gemsworldonline@yahoo.com
Please visit :
http://www.gemsworldonline.com