Power of Love and Marriage Astrology

Ms. Kirti Kanodia
Kirti Kanodia is a certified Theta Healer, Trained Family Constellation Facilitator, Tarot card Reader, Past life Regression Therapist, Angel card reader, Inner child integration, Vedic Astrologer, Tasso Therapist and Reiki Master.

Dr. Geettanjali V. Saxenaa.

Past life Regression Trainer, Family Constellation Trainer, Theta Healing Trainer, Inner Child Work, Angel Therapist, Reiki healer, Hypnotherapy, Crystal Healing, Graphology, Tarot card reader & Astrologer

Ms. Poonam Sharma

Poonam Sharma is widely known for offering superior standard and precise services. Based in Chandigarh, she runs a Wellness Centre called Krish Consultation. The Centre is widely visited by a broad clientele within and across the nation.

Ms. Dishaa

As so rightly affirmed by Reiki Grandmaster Dishaa, a young and dynamic lady, an M.B.A turned natural healing expert from Chandigarh (India) for whom life has always been a 'Love for the Moment' which is beautiful yet compassionate...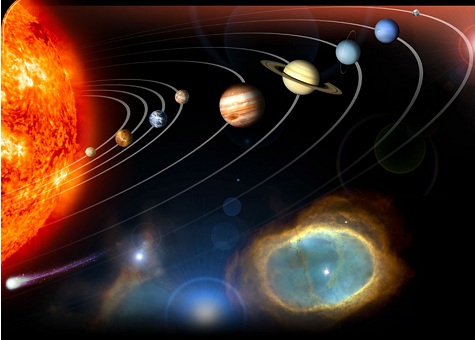 It is true that marriage is the most auspicious occasion in one's life. After marriage both the girl and the boy steps in memorable life and stays together forever. The feeling of togetherness makes it more prosperous. If you are also stepping in the married life then the following information shall actually be helpful for you. Confused how? Don't be? It is actually seen that the couple has several question striking in their mind that whether the person they are selecting would be correct for each of them, whether they made the correct decisions, whether they are made for each other and so on. If you are also puzzled in these questions then you will be happy to know that today with the help of astrology you can easily sought out these questions. Since years, the science of astrology has made several issues easier, like career, education, marriage, love etc. Through love astrology and marriage astrology you can know the ways that will let you know about your married life.
The power of love astrology
It is a firm belief of most of the people that answers to their love questions are sorted through their stars reading. However love astrology is not just restricted to this. It has to do far more things than this. They let you know many other things than just the compatibility of your zodiac signs. It also let you know the ways through which you can come to know that how you're beloved can become truly yours and fall in to real love with you. You can also understand the tips and techniques that can let you know how the person can really love you. This is the reason why love astrology is in great demand these days. When it has become difficult to make out that whether the person is true to you or not, you can take help of love astrology and make your life happy forever.
The power of marriage astrology
The relation of husband and wife is the most special relation of all. After marriage the life changes which brings lots of questions and responsibility along. Along with happiness it thus brings along anxiety. Thus with the help of marriage astrology there are several advantages that you can seek off to make yourself comfortable. Astrologers provide various astrological solutions that simplify the process to select the apt match for you. It is essential that prior to marriage you consult an astrologer to verify your compatibility with your partner, because if you are not compatible then you might lead to sadness and sorrows that you would surely not like.
Ramesh Guptha

Ramesh Guphta is a Fate Reader & Famous Scientific Astrologer . He is practicing Astrology for the past 25 yrs, giving predictions on important aspects of Life, realizing that one needs divine blessings more than academic knowledge to reach their destiny. He has expertise in various Astrology fields like Vedic Astrology Parasara, Advanced Vedic Astrology Systems of Maharishi Paddathi, Brighu Naadi Paddathi, Scientific Astrology (Stellar & Sub Lord Theory) KRISHNA MURTHY PADDATHI (K.P), Financial Astrology, Family Astrology, Education Astrology, Vehicle Astrology, Real Estate Astrology, Children Astrology, Medical Astrology, Marriage Astrology, Marriage Match Making, Love Astrology, Longevity Astrology, Career Astrology, Professional Astrology, Business Astrology, Luck Astrology, Foreign Astrology. Mhuruth Astrology etc.. Being a full-time Astrologer, he currently conducts Astrology training classes and gives various methods of solutions through astro predictions on a regular basis. He also specializes in
1. PRASNA KUNDLI , K.P. HORARY ASTROLOGY ( 1 TO 249 ) SYSTEMS.(Without Birth Details)
2. CUSPAL - INTER LINKS SYSTEMS. (BIRTH – HOROSCOPES & HORARY PREDICTIONS)
3. NUMEROLOGY (NUMBERS & ASTRO BASED, 6 METHODS).
4. NAMEOLOGY, PRONOLOGY, LUCKY GEMS SELECTION (GEM STONES).
5. SCIENTIFIC VAASTHU / ASTRO - BASED VAASTHU / COSMIC VAASTHU.
6. PANCHA PAKSHI SASTHRA (SECRET OF HUMAN LIFE BY SIDDHAS).
7. CRYSTAL PENDULAM METHOD PREDICTIONS. JAMA GRAHA AARUDAM.
He can be contacted for all queries through e-mail or Telephone, subject to realization of payment
For further details contact: Mobile + 91 98482 17464, 80087 97927
E-mail : gupthaastro_19@yahoo.co.in
PROFILE - Sreemannarayena
Sreemannarayena is a Vedic Astrologer, Numerologer, Mantracharya and Prana Pratishta Expert. Founder of Guruprasthan Vedic Ashrama. He is practicing Astrology for the past 12 yrs, giving predictions on major aspects of Life. He has expertise in various Astrology fields like Vedic Astrology, Numerlogy, Mantracharya (Mantras and Yantras) and also Prana Pratishta. He also specializes in Nameology by suggesting the best name to an individual, business or organizations or movie names also Logos which helps them fetching good results.
Specialises in Kala Sarpa Dosha Homas, and Sarpa Shapa Dosha Hoamas, Kuja dosha nivarana pooja, Lakshmi Sudarshana Homas, Chandi Homas, Navagrahs Homas, Rudra Homas with Namakam Chamakam, Laxmi Narasimha Homas, Rudraksha & Saligrama Poojas and many more
He has been giving predictions and giving solutions to overcome from all kinds of economical and emotional problems. One can attain a good quality life, personal and spiritual development with his mystic solutions.
Achieved vedic studies from Veda Patasala TTD. He is President Awardee in astrology and Master in Numerology.
He encourages the corporate world to experience the revolutionary Indian astrology reading to achieve global leadership, enhanced image, dynamic progress, client satisfaction and maximum productivity. The corporate brand name of a company is decided based on Nameology,Numerology and an individual horoscope analysis.He also offers several corporate wellness programs.
For further details contact: Mobile + 91 90004 66777, 94405 66777
E-mail : info@guruprasthan.com, guruprasthan@gmail.com
please visit : http://www.guruprasthan.com