HOLISTIC SOLUTIONS
Holistic therapies are an array of self help and healing techniques which involve working with the body mind and soul. These therapies include traditional healing medications and techniques from different cultures (mostly eastern). Though modern medicine does not accept the validity of most holistic therapies, many people claim to have benefitted from them. The biggest advantage of holistic therapies is that they are natural, non-invasive and usually side-effect free. The disadvantage is that not all of them have scientific validity, therefore replacing allopathic medicine with holistic healing therapies may not be a great idea, but adopting a combination of holistic therapies and conventional medicine can have (and has had according to many) almost miraculous effects.
Some of the most popular holistic therapies are :
Acupuncture
Acupressure
Ayurveda
Biofeedback
Energy healing
Flower Remedies
Herbal Medicine
Hydrotherapy
Hypnotherapy
Light Therapy
Color therapy
Crystal therapy
Meditation
Naturopathy
Neurolinguistic Programming
Traditional Chinese Medicine
Yoga
Aromatherapy
Reiki; etc
Every holistic healing therapy has its roots in ancient wisdom and texts, before choosing one it is important to learn about the fundamentals of the therapy. The therapy whose principles you believe in the most is most likely to be effective for you.
MADHU'S REIKI AND TAROT-A HOLISTIC HEALING TOUCH
Madhu is a Usui certified, Hyderabad based, Reiki practitioner who guides people in using Reiki in their life.She considers herself a keen, modest learner and identifies that her journey into exploring the depths and avenues of Reiki is an endless one. Her quest for knowledge led her to other Healing therapies such as Crystal Therapy, Tarot and Angel card reading.
Being a full-time Reiki practitioner, she currently conducts Reiki & Crystal Reiki workshops, seminars and gives various healing treatments on a regular basis. She is dedicated to spread this profoundly beautiful healing system to all and her inspirational teaching has helped to motivate her students to manifest a certain richness in their lives. She is committed to training people in Reiki & Crystal Reiki to help them raise the vibratory level of their individual bodies besides promoting a heightened sense of consciousness and awareness.
Madhu uses her skills & intuition for people to receive whatever they need to regain for their well being, guiding them to reach their desired outcome as quickly as possible. As a Reiki Healer, she also treats chronic Ailments with Advanced Distant Reiki healing. She has been able to use Reiki in real practical way by doing actual treatments ie. Cure of Physical, Mental, and Emotional problems.
Madhu has received training as per the ICRT (International Center for Reiki Training) guidelines. She is from the William Lee Rand lineage. Her Reiki level- 1 and 2 courses last for a day and a half . She also conducts Advanced and Master Level courses.The details are available on request. She can be contacted @9246200770
Mrs. Malathi A Rao
Reiki and Holistic Healing
Malathi A Rao, a grand master in Reiki practicing and teaching Reiki for the last decade. She has totally committed herself to the study and understanding of alternate therapies. She is a Past life regression therapist, a Breath work specialist and an expert in Alpha Mind control meditation. Holds regular workshops for teaching Reiki, past life Regression, Emotional Freedom Technique (EFT) and Alpha Mind Control Meditation. She is also a certified Psychology counselor.
Malathi A Rao is a certified Counselor, having passed the Post Graduate Diploma in Psychological Counseling from St. Francis College. Her immense faith and trust in the power of Thought has helped a lot in her counseling techniques. She has handled sessions for PGDTI students on MBTI – 16 personalities, which has been well appreciated.
Pyra Vasthu consultation
Malathi A Rao is trained by Dr.Jiten Bhat, as a Pyra Vasthu consultant. She is a practicing Pyra Vasthu consultant for the last ten years. She suggests correction of Vasthu defects of residential, office, factory premises etc without demolishing any part of the same.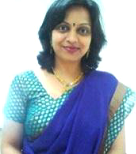 Loving TranceFormations - Ms. Shyamala Shukla
She is a Certified Integrated Clinical Hypnotherapist, Past Life Regression Therapist and Clinical Psychologist. She has been facilitating healings for all kinds of mental, emotional and physical problems, holistic health, anger and stress management, and personal and spiritual development. She is a Reiki Practitioner and practices Tarot and Angel Card Reading. She is an internationally Licensed teacher for Heal your Life® workshops, that have transformed lives of many individuals.

Ms. Vandana - Healing Hub Transforming Lives

Self Awareness Trainer, Intutive Coach, Motivational speaker, Meditation Guide, Holistic Practitioner, Social Worker - Specializing Reiki Healing, Crystal Healing, Tarot and Angels Card Reading, Self Awareness Coaching...

Acu-Clinic -- B.C. Mishra B.sc, D.Ac., M.D(A.M),M.A.F.R.C.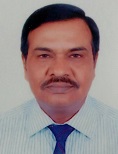 Mr. Mishra is an active & renowned Acupressurist with 16 yrs experience in various types of acute & chronic diseases. He is especially known for his success in dealing with complex and challenging cases.
He is assisted by his wife Nanda Mishra to undertake the treatment of lady patients.
PROFILE:
Graduated in Bioscience from Utkal University, Odisha.
Diploma in Acupressure from the Institute of Alternative Medicines, Mumbai.
Doctor of Medicine in alternative medicines from Acupuncture Foundation & Research Centre, Coimbatore, affiliated to The Open International University for Complementary Medicines, ALMA ATA.
Life Member of Acupuncture Foundation & Research Centre, Coimbatore.
EXPERTISE:
Selected Points from Meridian Therapy (Chinese Acupressure)
Zone Therapy (Reflexology of America)
Sujok (Korean) & Trigger Point Therapy (American)
Psychological (for depression & mental disorder)
Physiotherapy exercises (for Paralysis, Low Back Pain, Neck Pain, Knee Pain, Frozen Shoulder etc.)
DISEASES COMMONLY TREATED:
Arthritis (Osteo and Rheumatoid), Asthma, Acidity, Bed wetting of children's, Constipation, Diabetes, Gas problem(Flatulence), Gall Bladder disorder, Epilepsy, Kidney disorder, Liver disorder, Tonsillitis, Menstrual Problems/Menopause, Migraine, Muscular Dystrophy, Obesity, Parkinson, Palpitation, Piles, Paralysis, Spondylitis (cervical and lumbar), Sinusitis, Sexual Debility, Thyroid Disorders, Ulcer etc.
SOME POINTS TO BE NOTED:
Acupressure & Acupuncture are based on the same Principle, only the mode of treatment on Meridian, Reflex, Sujok and Trigger points differ.
Application of pressure by hand or semi pointed object on points - ACUPRESSURE
Insertion of needles on points - ACUPUNCTURE
Sticking Magnets on points - MAGNET THERAPY
Heating the points by Moxa roll - MOXABUTION
UNIQUE FEATURES
Mr. Mishra adopts a unique mode of treatment Electro Magnetic Acupuncture (Acupuncture without needles) the patient feels the pricking pain like needle prick without insertion of needles & can be done on clothes.
Diploma courses offered for interested candidates..
Mr B.C. Mishra can be reached at :+91 93913 98417, 90005 99417
A-1 Balaji Nivas, Street no-2 Lane no-3, Road Adjacent to St Ann's School
Tarnaka, Secunderabad. Telangana, India.
Email: bilash.mishra@gmail.com
Rahul

Rahul is a very competent researcher with ability to contribute as a spiritual healer & life transformation coach, with a passion of helping people in getting rid of problems & grow in all aspects of life.

Integrated Wellness Zone - Dr Raahul S Dutta
Dr Raahul S Dutta, an Integrated Wellness Consulant is one of the few doctors in Mumbai who is successfully practicing Modern Medicine and Integrating it with Complementary Therapeutic Modalities like Clinical Hypnotherapy, Trans-Personal Regression, Acupuncture, Aura Photography and Chakra Scanning all under one roof.