Simple overview of conducting a distant Reiki healing session

Mrs. Malathi A Rao
She is a Past life regression therapist, a Breath work specialist and an expert in Alpha Mind control meditation. Holds regular workshops for teaching Reiki, past life Regression, Emotional Freedom Technique (EFT) and Alpha Mind Control Meditation, Energy Medicine practitioner. She is also a certified Psychology counselor.


Ms. Nandita Asthana Sanker
Healer, writer, painter, and as she likes to put it, she is 'a bit of a dreamer'. As a Master Usui and Kundalini Reiki therapist and teacher, Nandita sees herself as a channel of the Divine Universal energy to help individuals discover their true potential. Nandita practices EFT, Past Life Regression, Bach Flower Medicine, a modality that works with the body's subtle energies and does Angel Card healings as well. She is also an international HR trainer and consultant and an ex journalist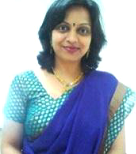 Ms. Shyamala Shukla
She is a Certified Integrated Clinical Hypnotherapist, Past Life Regression Therapist and Clinical Psychologist. She has been facilitating healings for all kinds of mental, emotional and physical problems, holistic health, anger and stress management, and personal and spiritual development. She is a Reiki Practitioner and practices Tarot and Angel Card Reading. She is an internationally Licensed teacher for Heal your Life® workshops, that have transformed lives of many individuals.


Ms. Vira Komarraju
ReikiUrja - Holistic & Clairvoyant Healing Space - Holy Fire Reiki & Holy Fire Karuna Reiki healing, Past Life Regression Therapy (PLRT), Hypnotherapy, Crystal healing, Fairy & Angel Card readings, and Archangel Michael & Raphael healing.

Dr. Lalit Mohan Puri and Mrs. Neena Puri - World Renowned Reiki Grand Masters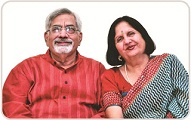 We teach following popular Alternative Healing Certified Courses. Usui Reiki, Karuna ReikiŽ, Crystal Reiki, Angel Therapy. Mind Power, Law of Attraction and also Facilitator Quantum Touch Interactive Video Workshop & Meditation, Pranayam are also part of our Reiki workshops


Ms. Madhu
Madhu is a Usui certified, Hyderabad, India based, Reiki practitioner who guides people in using Reiki in their life. She considers herself a keen learner and her quest for knowledge led her to Crystal Therapy, Tarot and Angel card reading also.

Cosmicx Healing Art - Ms. KripaJyoti Nisha Singla

KripaJyoti Nisha Singla (PGDBM) is a Spiritual master, Energy worker, Reiki Master, Theta Instructor, and a dedicated Artist who has been working in the field of healings, spirituality, counselling, relationship healing, family therapy and alternative medicine therapies from more than 12 years.


Ms. Pari Talati - Holistic Healings 4 U
Pari Talati - Past LifeRegression Practitioner, Access Bars Facilitator, Theta Practitioner, Inner Child Practitioner &Teacher, Radical Healer, Sound Healer, Reiki Healer, Fitness & ObesityConsultant, Pyravastu Consultant, Teacher of ancient yoga technique 3SRBMeditation, Tarot Card Reader & Teacher, Emotional Freedom Technique Practitioner (EFT).

Ms. Vandana - Healing Hub Transforming Lives

Self Awareness Trainer, Intutive Coach, Motivational speaker, Meditation Guide, Holistic Practitioner, Social Worker - Specializing Reiki Healing, Crystal Healing, Tarot and Angels Card Reading, Self Awareness Coaching...


Dr. Shrinidhi Manikarnike - Shrinidhi Holistic Healing Clinic
Dr. Shrinidhi Manikarnike is a Holistic Healer. He is a Physician, a Clinical Hypnotherapist, a Past Life Regression Therapist, an Internationally Certified Access Consciousness® Bars Practitioner and Facilitator, an Internationally Certified ThetaHealing® Practitioner and Instructor and a Reiki Master...


Dr. Seema Madan - New Avenues with Dr. Seema
She offers wholesome healing sessions using access bars, access body processes, SOP sessions, Entity clearings, Reiki and magnified healing sessions. Being a qualified medical doctor with post graduate qualification, she combines her knowledge of human physiology and healing abilities in a unique way to offer potent, life changing healing therapies to her clients.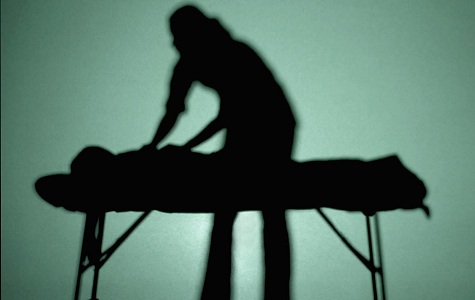 Here is a simple overview for conducting a distant Reiki healing session.
1. Be sure that you will not be interrupted, then make yourself comfortable and relax into a meditative state.
2. Ground and protect yourself.
3. Ask for guidance and assistance from your spiritual healing team (which can include your guides, angels, ascended masters and teachers, Reiki masters and teachers and the universal source, etc.).
4. You will use visualization (your imagination) during the process.
5. Set and affirm your intention. (E.g. release headache pain, release toxins or energy blockages, strengthen blood flow, stabilize blood pressure, induce faster healing for a "set" broken leg, create new healthy cells, etc.)
6. To consciously direct and start the transmission of Reiki distant healing, visualize or draw while intoning three times, silently or aloud, Hon-Sha-Ze-Sho-Nen (the distant symbol, pronounced Hon-Shaw-Zay-Show-Nen). Its purpose is to trigger the distant healing, plus it eliminates distance through time and space.
7. Next, visualize or draw while intoning three times, Sei-He-Ki (the emotional symbol, pronounced Say-Hay-Key). Its purpose is to provide emotional healing.
8. Next, visualize or draw while intoning three times, Cho-Ku-Rei (the power symbol, pronounced Choh-Koo-Ray). Its purpose is to increase the power of the healing energy.
9. Lastly, for those who have learned Reiki Master Level, visualize or draw while intoning three times Dai-Ko-Myo (this is the non-traditional Usui master symbol, pronounced Die-Coe-Me-Oh). It is is a universal all-purpose healing symbol, which removes pain and disease.
10. If you are using a surrogate prop, you can also draw these over or onto the prop. Note: For those who only have Reiki Level 1, be assured that you can still do Reiki distant healing, because during your initiation the symbols were permanently placed within your aura and are automatically directed through your intention for their specific function or use. Remember, it's your focus and intention that directs and influences the healing.
11. Next, ask permission from the recipient. In your mind's eye, you will receive a signal such as a smile, a nod, a green light for a "yes" affirmation or a red light, stop sign or head shaking signalling a "no" answer. Note: If you receive a "no" reply, then send the Reiki healing energy to the recipient's guides with the intention that the healing energy will be re-directed to the recipient at the appropriate time.
12. If you visualize the recipient on a table, then proceed with hand or pendulum scanning that will indicate energy level inconsistencies.
13. Proceed using the basic hand positions in whatever order you are inclined to use. Pay attention to your intuition and follow its guidance.
14. Be mindful to any messages or impressions (what you hear, what you see, what you feel, what you sense, what you smell or what you taste) that you may receive during treatment. Be careful to avoid over-analyzing what you receive and also avoid editing.
15. When finished, sweep or smooth the recipient's auric (energy) field.
16. Re-scan to check for improvements to the recipient's energy level and if there are still major inconsistencies, apply additional Reiki energy to that specific area.
17. If necessary, sweep the auric field again.
18. Place and protect the recipient in a healing bubble of colour (whatever you are drawn to use).
19. Give thanks and gratitude to your healing team.
20. Dis-connect your energy from the recipient's by cleansing yourself (use your favourite technique).
21. Record the details of your healing session.
22. Within a few days contact the recipient, or whoever requested the healing, to discuss and confirm the results of the Reiki distant healing. Feedback will help raise and encourage your confidence level as a Reiki distant healer.